Cea mai amplă expo-conferință soluții digitale și IT pentru afaceri din Europa Centrală și de Est, Internet & Mobile World a transformat în perioada 5-6 octombrie Pavilionul Central de la Romexpo în cel mai mare hub de tehnologie, adunând laolaltă peste 8,500 de de specialiști în IT, marketing și programare.
Evenimentul a atras participanții oferind numeroase beneficii pentru aceștia: o zonă expozițională cu peste 1,800 de soluții și device-uri, astfel încât reprezentanții companiilor putea găsi uneltele potrivite business-ului propriu, cinci scene de conținut premium facilitat de 130 speakeri, specialiști în domeniile pe care le reprezintă: marketing online, inovare în business, e-commerce, Java, JavaScript, soluții enterprise și multe altele.
Unul dintre participanți, care lucrează în domeniul bancar, spune despre ediția din 2016 a IMWorld: "Este locul unde găsești branduri și produse business-to-business relevante. Este o oportunitate excelentă de a cunoaște profesioniști pasionați și nu numai. Îl recomand cu încredere!"
Participanții au putut accesa trei tipuri de bilet: Expo pass, care oferea acces în zona expozițională, de inovații precum și în spațiile de networking și de lucru, Content Pass, care facilitează în plus accesul la 3 dintre cele 5 scene: Main Stage, Enterprise Solutions Stage și Digital & E-commerce Stage și la petrecerea din prima seară, și Marketing Pro Pass sau Developers Pro Pass, pentru profesioniștii într-unul dintre aceste domenii.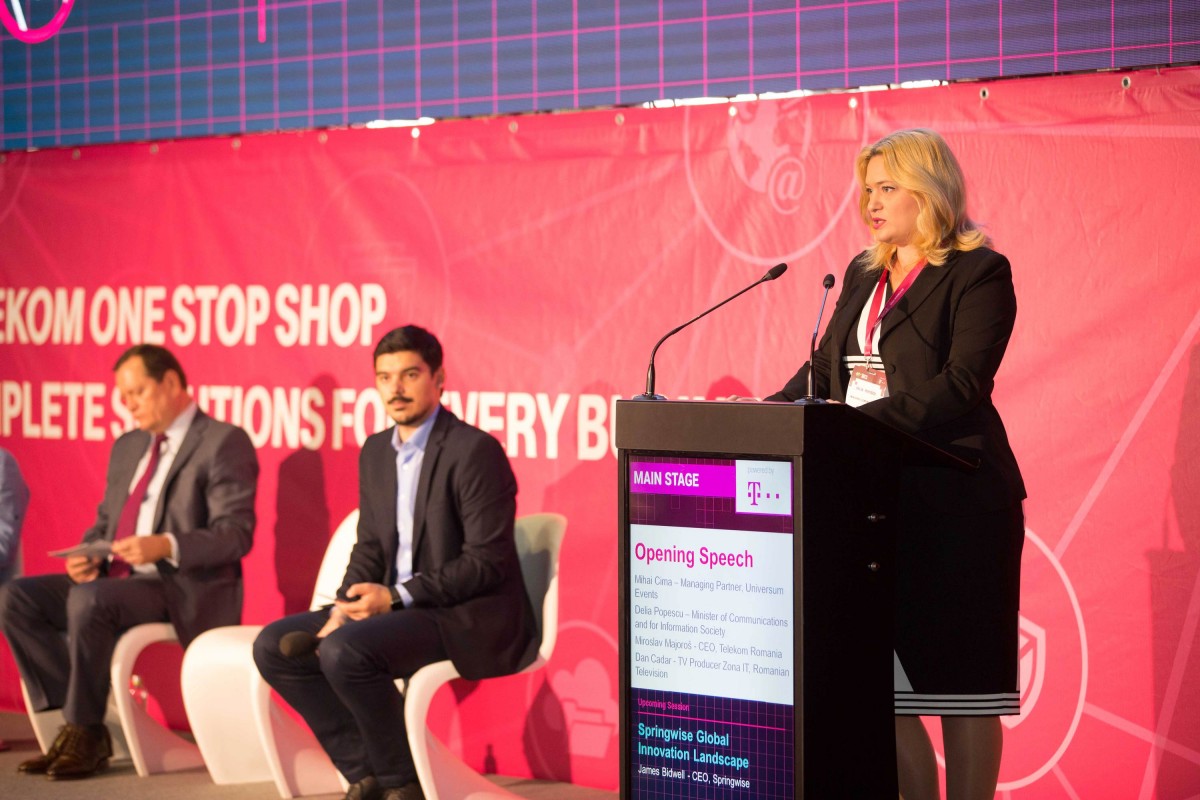 Universum Events, organizatorii evenimentului, au declarat că sunt încântați de experiența oferită celor peste 8,500 de persoane și urmăresc să ducă evenimentul la următorul nivel, păstrând același format pentru ediția din următorul an, însă vor crește proporția speakerilor cu studii de caz internaționale, urmărind astfel o accelerare a adoptării de bune practice din afară și în activitatea companiilor românești.
Unul dintre speakerii vedetă al evenimentului, Dr. Patrick Kramer, Chief Cyborg Officer Digiwell - Upgrade your life! și susținător al conceptului Internet-of-US – a atras atenția publicului de la Main Stage prin implantarea unui cip de tip NFC în mâna realizatorului de televiziune, George Buhnici. Prin acest cip, purtătorul poate deschide ușa, mașina sau poate face plăți și debloca telefonul de la distanță, printr-un simplu gest.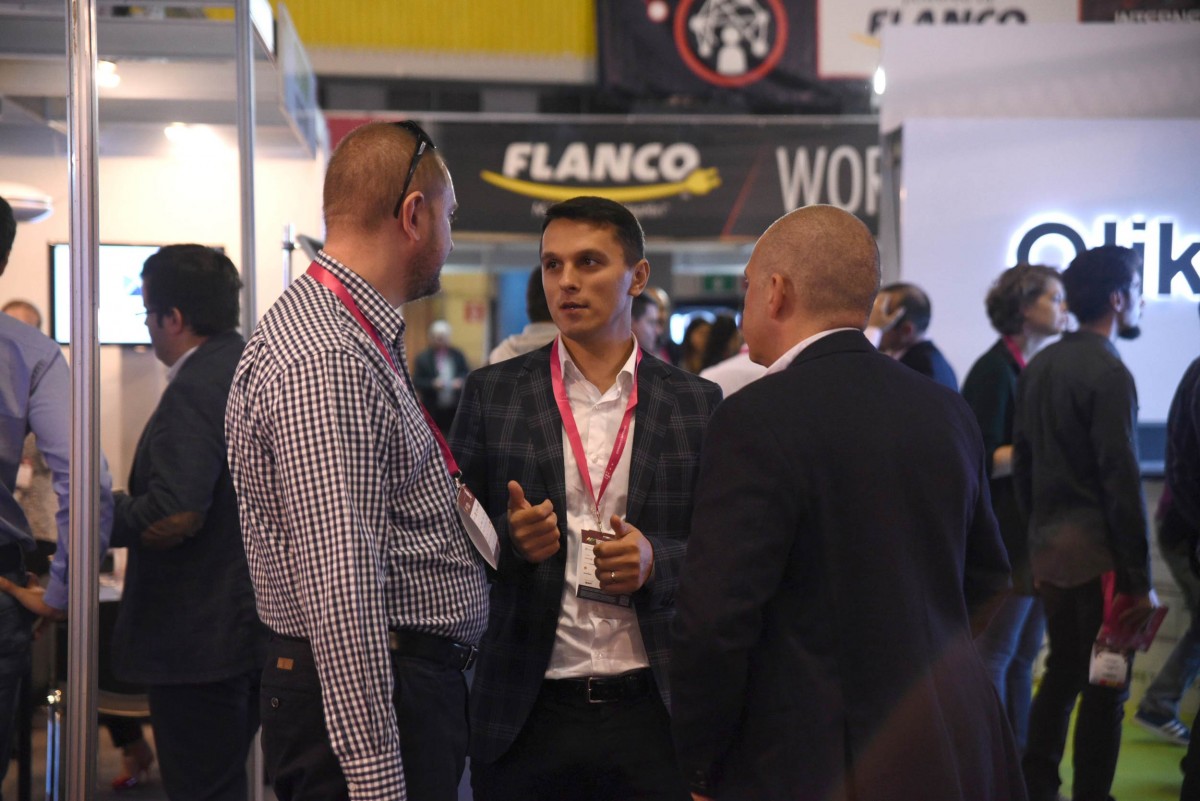 Atenția participanților a mai fost direcționată către prezentarea susținută de Nitzan Tamari, VP Marketing & Strategy SimilarWeb, care a împărtășit informații importante la scena principală, referitoare la piața de e-commerce românească, mai ales în contextul în care magazinele online pregătesc campaniile de Black Friday. De asemenea, s-a discutat despre creșterea afacerii prin oferirea unei experiențe plăcute clienților sau cele care abordau problema Adblockingului, oferite de Oliver Meister, Director & Head of Business Development & Legal - oriel.io, la scena de Digital&E-commerce, și Ben Williams - Director of operations and communications Eyeo (Adblock Plus), la Main Stage.
În ceea ce privește conținutul pentru dezvoltatori, discuțiile s-au concentrat asupra JavaScript și Java, prin dezbaterile deschise de Phil Hawksworth, Technology Director R/GA, despre Dynamic Static Site Strategies sau de către Geertjan Wielenga, Principal Product Manager – ORACLE despre JavaScript in the Enterprise for Java Developers. Scena de soluții Enterprise s-a concentrat pe infrastructură, securitatea datelor și, mai ales, pe dezvoltare software şi tehnologii cloud.
Telekom România, partenerul principal al evenimentului încă de la prima ediție, a prezentat în cadrul Internet & Mobile World câteva soluţii inteligente disponibile în cadrul grupului Deutsche Telekom: o soluţie inteligentă de colectare a deşeurilor, o alta de încărcare electrică pentru maşinile de acest tip şi un ecran interactiv care a permis vizitatorilor vizualizarea soluţiilor inteligente implementate în cadrul proiectului-pilot de tip Smart City din Bucureşti. Tehnologiile prezentate reflectă strategia grupului Deutsche Telekom privind sustenabilitatea şi pot fi personalizate la nivel local.
Atenția participanților a fost orientată și către gadget-urile descoperite la eveniment, printre care: Xpert Eye – ochelari smart care permit teleconferință wireless; eBlocker, care gestionează o navigare sigură pe web, care să nu lase urme digitale și să nu permită părților terțe colectarea de informații, și care blocheaza reclamele online; ComfyLight – un sistem de iluminare pentru smart homes, care ajută la siguranța casei atunci când proprietarii nu sunt acasă, sau Robotul umanoid Pepper. În plus, specialiștii în programare au răspuns provocării Raiffeisen Bank de a coda direct pe roboți și a le schimba acestora comportamentul și mișcările.
Colocat cu Internet&Mobile World a fost și evenimentul european EuroCloud Forum, care a adunat aproximativ 600 de reprezentanți ai companiilor si instituțiilor precum Comisia Europeană, Institutul Național de Standarde și Tehnologie SUA (NIST), Microsoft, Google și Amazon Web Services, în cadrul căruia au fost dezbătute temele de legislație și tehnologie cloud.
Partenerul principal este Telekom Romania
Partenerii de scene sunt Microsoft, MasterCard , Raiffeisen Bank, MiniCRM.
Sponsorii evenimentului sunt: Xerox, Medialine, Likeit Solutions, Hewlett Packard Enterprise, Metro Systems, Luxoft, Accenture, QuickMobile, Avangate, Syswin Solutions, M247 Europe, RINF Tech, Orange, Avaya/Felix Telecom, Maguay, Bitdefender, HTC, Voxility, Luxoft Training, Viva Telecom.
Partenerul creativ este Quart.
Parteneri media principali: Adevărul, Kiss FM, Comunic.ro, Forbes.
Parteneri media: Adhugger, Agora, Antena Play, Business24, Cariere, CloudMag.ro, Comunicatedepresa.ro, CTRL-D, Elevate, Hotnews, IAA, Ibusiness, IQads, IT Channel, IT Trends, Learning Network, Magazinul Progresiv, Market Watch, MediaTRUST, New Edition News, Network Marketing Forum, Romania-Insider, SMARK, Softbinator, Softead, Tech Café, Trends HRB, Today Software Magazine, Telco Professionals, Tech Cafe, Wall-Street.ro, Yoda.ro, Zelist, Ziare.com.