Discutia din cadrul panelului II al evenimentului Luxury & Aspirational Brands, organizat de SMARK KnowHow si sustinut de Regatta, a vrut sa lamureasca cum fascineaza brandurile de lux prin povesti tesute in jurul lor, cum reusesc sa se diferentieze prin comunicare neconventionala intr-un context dificil, ce presupune paradigma meta-luxului si care este importanta investitiei in evenimente pentru brandurile de fashion.
Alina Tudose (Managing Director & Head of Strategy, CohnandJansen JWT) a prezentat contextul in care trebuie sa activeze brandurile de lux in prezent. Astfel, in fata unui public informat si implicat, acestea simt nevoia mai mult ca inainte sa reactioneze la problemele de natura etica si ecologica cu care sunt asociate. De asemenea, se observa o diluare a notiunii de lux, cauzata de o democratizare a luxului, accesul unor noi categorii de public la bunuri de lux, dar si de aparitia extensiilor pe verticala care duce la pierderea sentimenului de exclusivitate. Al treilea factor este ignorarea segmentului Millennials, o generatie care nu are in acest moment posibilitatea de a accesa bunuri de lux, dar va avea o influenta majora in urmatorii ani.
Alina a oferit apoi trei exemple de branduri de lux care au stiut sa raspunda creativ la noile realitati. Primul a fost despre comunicarea controversata, extrem de diferita de ale altor branduri din categorie, a brandului de inghetata englezeasca The Icecreamists.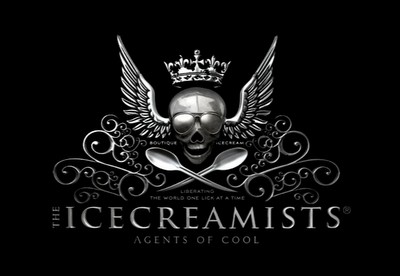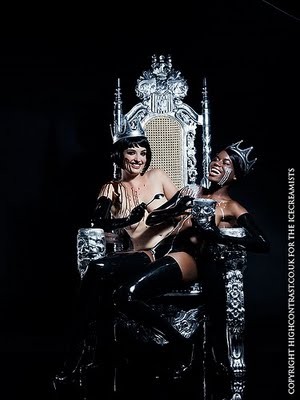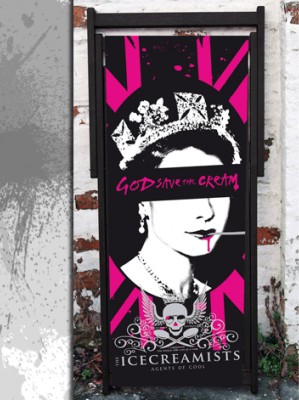 Cea mai discutata lansare din fashionul de lux a fost posterul "Hangman", creat de George Lois pentru Tommy Hilfiger.
Al treilea exemplu a fost rebranding-ul Yves Saint Laurent, care a devenit Saint Laurent, incercand sa cucereasca consumatorul tanar, care nu este deloc atasat emotional de vechiul nume si de mosternirea brandului. Initiativa lor a devenit un model pentru alte branduri care sunt inspirate acum sa ia in considerare alte target-uri sau alte media de comunicare.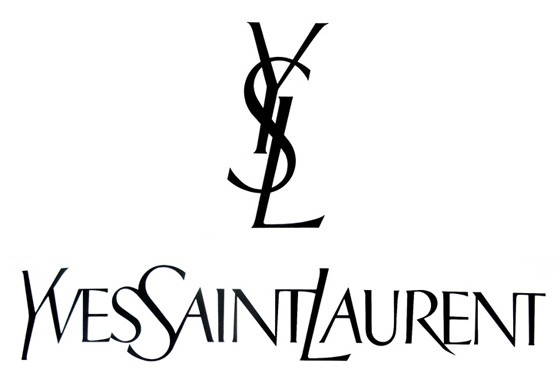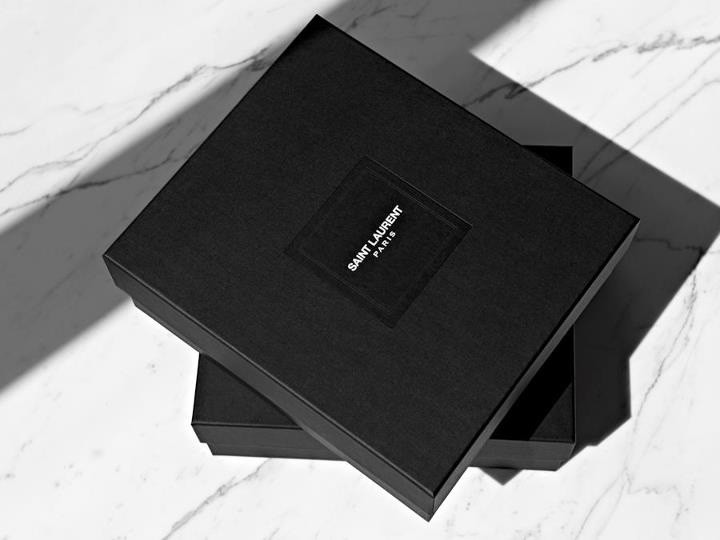 In contextul in care notiunea de lux e tot mai diluata pe masura ce bunurile de lux devin accesibile unor publicuri noi, devine mai pregnanta paradigma meta-luxului, o reflectie socio-economica a culturii excelentei, despre care a vorbit Calin Hertioga (Senior Consultant, Interbrand Elvetia). Uneltele cu care lucreaza cele doua notiuni sunt diferite, astfel ca, daca luxul e definit de producatori, consumatori, conventie, status social, etalare, ostentatie si "a-si permite", meta-luxul e nivelul urmator, caracterizat de creatori, cunoscatori, convingere, autodepasire, cunoastere, descoperire si intelegere. Legatura dintre fondatorul motivat de cunostere, scop, atemporalitate si brand este stransa, visul lui de a atinge perfectiunea unui produs ramane, chiar daca evolueaza in functie de tehnologie.
In ce priveste cererea pentru meta-lux, aceasta se bazeaza pe 4 piloni: mestesugul (imbinarea dintre talentul artistic, expertiza, ambitie si exercitiu), focusul / concentrarea pe adancime (atingerea perfectiunii concentrate pe o singura dimensiune), istoria (care nu se rezuma la trecut, ci la realizarile pe care se sprijina si care trebuie mereu innoite) si raritatea (o consecinta a primilor 3 piloni, rezulta din faptul ca e nevoie de timp, resurse si cunostinte).
In meta-lux nu afacerea e cea care conduce brandul, ci brandul conduce afacerea. Spre deosebire de lux, economia meta-luxului urmareste sustenabilitatea, nu profitabilitatea, limitarea si nu expansiunea, eficacitatea si nu eficienta, abordarea de tip bilant si nu profit/pierdere.
Stefan Liute (Strategic Director, Storience) a fost vorbit despre povestile create in jurul brandurilor de lux. Mai mult ca orice alte bunuri, cele de lux au o importanta componenta emotionala, iar storytelling-ul permite apelul la emotie si la imaginatie, fermecarea consumatorului si familiarizarea cu brandul. Brandurile de lux au nevoie de un bun povestitor, care sa poarte ascultatorii intr-o alta lume. Povestile fascinante sunt spuse cu implicare, cu har si cu amprenta personala, cu tact si pe indelete. In nici un moment nu e permis zgomotul de fond care bruiaza cursul povestii, motiv pentru care brandurile trebuie sa isi cunoasca in profunzime clientii si sa caute mereu sa le depaseasca asteptarile, a explicat Stefan Liute.
Raluca Mihalachioiu (General Manager, The Public Advisors) a vorbit despre evenimentele de fashion folosite in ajutorul brandurilor. Prezentarea a enumerat cateva motive pentru care un brand trebuie sa fie prezent la astfel de evenimente, cel mai important fiind acela ca investitia in organizare se poate intoarce de 10 pana la 100 de ori, dar si diferente dintre evenimentele de fashion din straintate si cele de la noi. Astfel, daca in strainatate publicul larg nu are acces la evenimentele de genul, fiind invitate vedete, bloggeri si fashioniste, in Romania jumatate dintre participanti sunt consumatori finali; in strainatate sunt organizate preshow-uri pentru buyeri, ceea ce la noi nu se intampla; in afara evenimentul e acoperit in presa internationala; in strainatate brandurile sunt cele care ies in fata, in schimb la noi numele vedetelor care participa si semnificatia show-ului sunt cele mai importante.
Luxury & Aspirational Brands este un eveniment SMARK KnowHow, sustinut de Regatta. Partenerii evenimentului sunt: Business24, Ziare.com, Luxury Magazine, Forbes, Realitatea.net, Money.ro, Money Magazine, The Money Channel, CCIFER, Agrafa, Casa de Traduceri, Zumzi, Radio Guerrilla si IQads.