TechHub, comunitatea globala a antreprenorilor in tehnologie, a anuntat recent un parteneriat global cu Google for Entrepreneurs, aducand astfel mai multe oportunitati celor peste 700 de startup-uri in tehnologie din intreaga lume.
Ca parte din reteaua globala TechHub, TechHub Bucharest va beneficia de sustinerea Google for Entrepreneurs pentru a ajuta companiile tech sa se dezvolte la scara globala.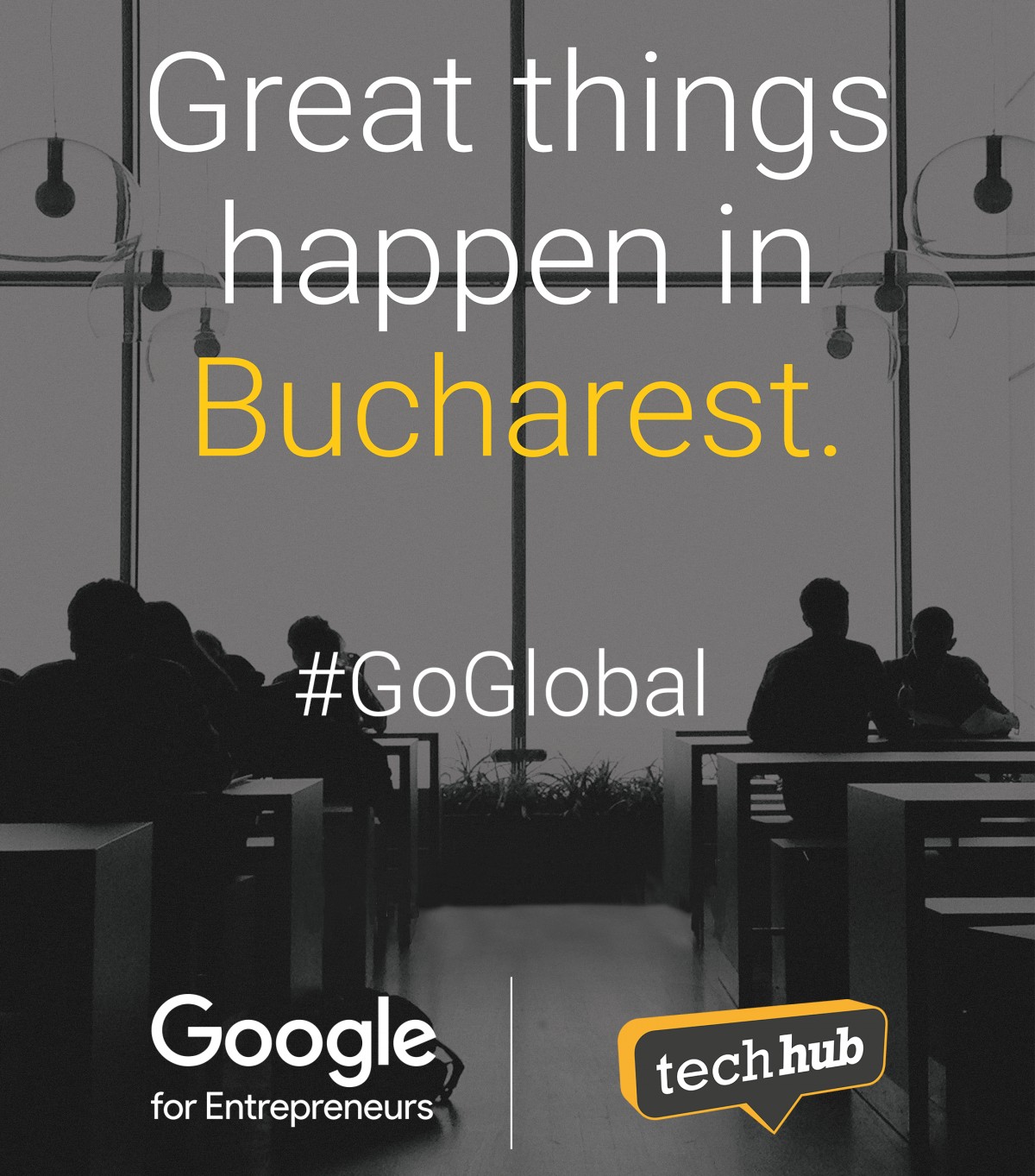 Ca urmare a incheierii parteneriatului cu Google for Entrepreneurs, membrii TechHub Bucharest vor avea acces la programe speciale si asistenta Google, continut valoros, profesionisti din cadrul Google si mentori din intreaga lume. Printre beneficiile de care se vor bucura acestia ca urmare a parteneriatului se numara:
Google for Entrepreneurs International Demo Days: startup-urile selectionate vor avea ocazia sa isi prezinte produsele in fata unor investitori cunoscuti din Silicon Valley;
Google for Entrepreneurs Exchange: membrii TechHub Bucharest vor putea aplica la Google for Entrepreneurs Exchange, o serie de programe globale cu durata de o saptamana, dezvoltate pe diferite verticale, care vor ajuta startup-urile sa aiba acces la noi piete. Aceste evenimente sunt gazduite de partenerii si campusurile Google for Entrepreneurs;
Continut de calitate pentru startup-uri realizat de comunitatile partenere Google for Entrepreneurs si transmis in direct in intreaga retea;
Conexiuni cu profesionisti din cadrul Google: oportunitati de mentorat si programe educationale care beneficiaza de prezenta locala a Google;
Acces la oferte specifice pentru startup-urile in tehnologie, incluzand credite pentru Google Cloud Platform si suport dedicat pentru companiile selectionate.
Comunitatea TechHub este globala, iar membrii din peste 60 tari au acces la profesionisti din cadrul Google in sase orase internationale.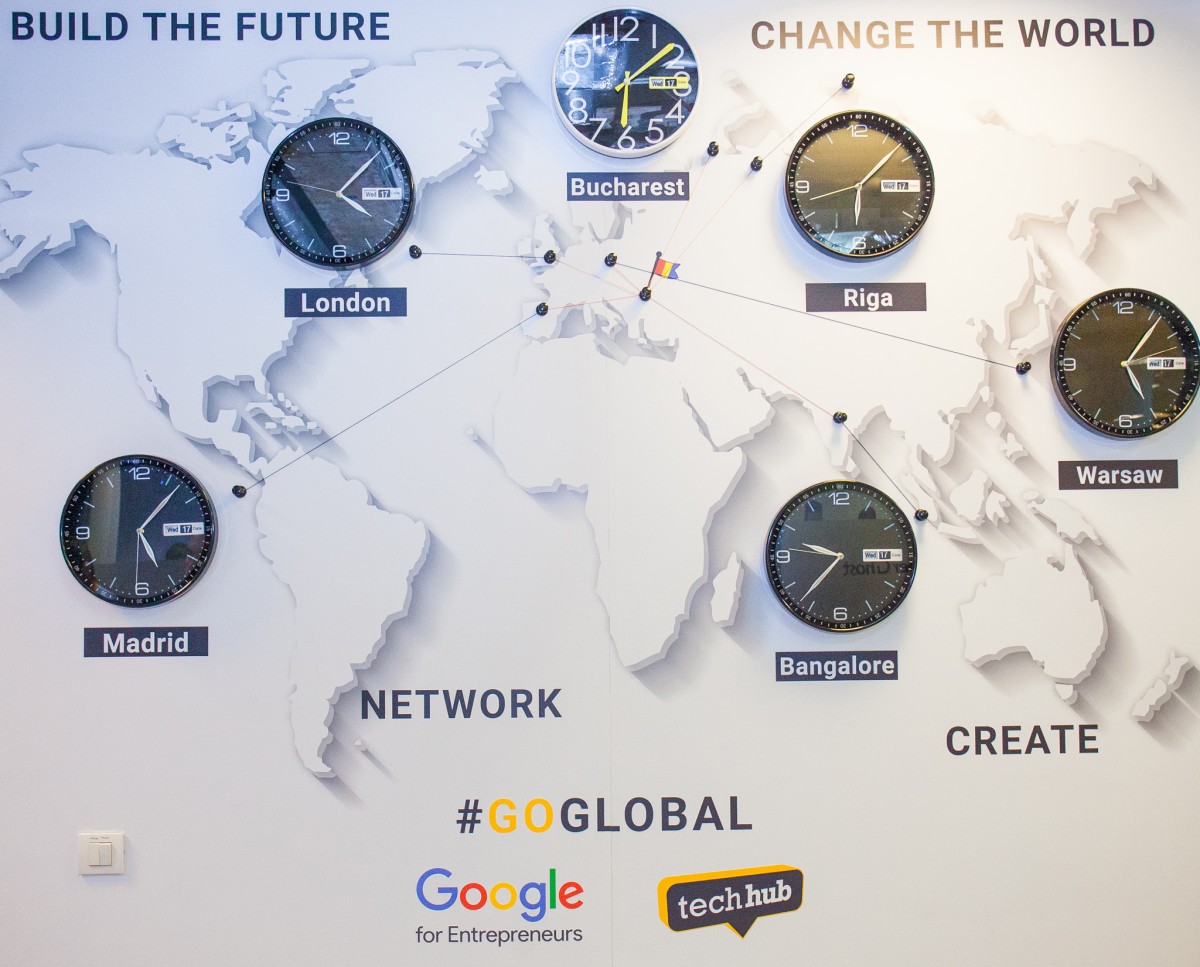 Apartenenta la reteaua TechHub ofera fiecarui antreprenor acces la toate spatiile TechHub din lume, precum si la programele si oportunitatile disponibile prin evenimente precum Startup Funeral sau seria lunara TechHub Tuesday Demo Night.
Aproximativ o treime dintre membri lucreaza full-time, alaturi de echipele lor, din spatiile de lucru TechHub, iar majoritatea acestora acceseaza beneficiile oferite de TechHub prin programele realizate pentru a ajuta startup-urile sa depaseasca provocarile pe care le intalnesc atunci cand dezvolta companii la nivel global.
Parteneriatul a fost anuntat oficial in Bucuresti pe 17 februarie, in cadrul unui eveniment care a avut loc la TechHub Bucharest si a adus impreuna Techhubberi, Googleri, investitori, antreprenori si alti membri cheie ai comunitatii profesionistilor in tehnologie din Bucuresti.
Bogdan Iordache (Co-Fondator, TechHub Bucharest), Elizabeth Varley (Co-Fondator & CEO, TechHub global), Dan Bulucea (Country Manager, Google Romania) si Rafal Plutecki (Head of Google Campus Warsaw) au urcat pe scena TechHub Bucharest pentru a prezenta beneficiile colaborarii.
"Ecosistemul antreprenoriatului in tehnologie din Romania este in continua dezvoltare. Parteneriatul dintre TechHub si Google for Entrepreneurs va ajuta startup-urile locale sa se extinda la nivel global si sa invete lucruri valoroase. Antreprenorii romani vor deveni astfel parte dintr-o retea extinsa de inovatie!", a spus Dan Bulucea (Country Manager, Google Romania).
"Valorile TechHub de a pune comunitatea pe primul loc si focusul lor pe sustinerea fondatorilor si a startup-urilor prin educatie si dezvoltarea de programe se aliniaza perfect cu obiectivele Google for Entrerpreneurs.", a completat David Grunwald (Google for Entrepreneurs, Head of EMEA Partnerships).
"TechHub lucreaza continuu pentru a imbunatati modul in care sustinem antreprenorii, indiferent de nivelul la care s-ar afla, de la idee la exit. Programele noastre ajuta fondatorii sa depaseasca provocarile din fiecare stadiu al dezvoltarii companiei si produsului, indiferent daca este prima sau a cincea oara cand infiinteaza o companie. TechHub si Google for Entrepreneurs au aceeasi abordare – folosim conexiunile si datele pe care le avem pentru a intelege cu adevarat nevoile startup-urilor", a concluzionat Elizabeth Varley (Co-Fondator & CEO TechHub Global).