BusinessMark anunță organizarea conferinței "SMART Marketing", ce va avea loc pe 25 octombrie la Hotel Radisson Blu, București. Această ediție lansează specialiștii în marketing și comunicare într-o discuție despre branduri cu viziune, care au puterea de a se reinventa și a-și păstra magnetismul și efervescența.
Evenimentul propune participanților o serie de subiecte de interes: evoluția consumatorului, idei de stimulare a creativității echipelor, modele de comunicare adaptate la contextul autohton, campanii de marketing și comunicare, inovația – cel mai important element în user experience, rolul influencerilor în crearea de comunități active, brand-uri și identități sustenabile, reîntoarcerea la consumator, puterea vizualului și evoluția imaginii în marketing, branduri implicate emoțional în relația cu audiențele, de la mass customization la individualizare etc.
"Suntem bucuroși să reunim, la SMART Marketing, specialiști cu viziuni complexe asupra industriei de marketing și comunicare. Sunt acei oameni care încurajează ideile creative, consolidează reputația unor branduri cu renume, schimbă comportamente și demonstrează că, de cele mai multe ori, o abordare altfel poate face diferența. Pornind de la experiența pe care o au, la nivel național și internațional, vom încerca să conturăm noile tendințe într-un domeniu aflat mereu sub semnul schimbării.", a declarat Andreea Păun, Managaing Partner, BusinessMark.
Cele două sesiuni reunesc unii dintre cei mai importanți lideri din industria de marketing și comunicare, cu expertiză la nivel local și internațional:
MARCIN MOLIN– Country Group Leader South East Europe, Philips
RAMONA BRATU– Marketing Manager, Radio ZU
LIVIU MARICA– Marketing Manager, ASUS
ENIDA SITESCU– Marketing Manager Vichy Romania & Bulgaria, L'OREAL
CEZAR GÂRBEA– Marketing Manager South Europe, Brown-Forman
ANDI VANCA– Head of Communications, Electric Castle
ANGELICA BARBU– Brand Marketing & Communication Manager, CEZ România
NICOLAE MOGOȘ– Head of Marketing and Communication, DECATHLON
CIPRIAN STANCU, Founder, Republica BIO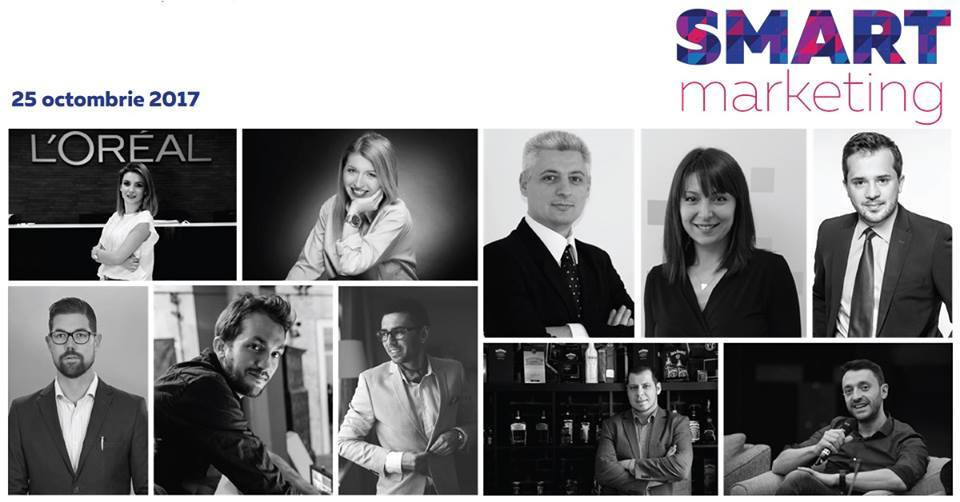 Invitatul special al acestei ediții este PABLO FERREIROS BENNETT – PhD in Marketing, Sales & Marketing Expert, International Speaker & Advisor, care va discuta despre adaptarea companiilor la transformarea digitală, metode pentru creșterea vânzărilor și va oferi exemple de strategii de consolidare a brandurilor.
Conferința este dedicată managerilor de marketing, PR și Social Media, digital managerilor, brand managerilor, antreprenorilor, directorilor generali și executivi, reprezentanților comunității creative.
Evenimentul "SMART Marketing" este organizat de BusinessMark alături de: Leonidas – Ciocolată Belgiană, Institutul de Marketing, Camera de Comerț Bilaterală Bulgaria-România și Plantăm fapte bune în România.
Partenerii media ai conferinței sunt: AGERPRES, Ctrl-D, IQads, SMARK, IAA România, Social Media România, Marketing Focus, Zelist, NewMoney, Curierul Național, MoneyBuzz, Financial Market, Jurnalul de Afaceri, PRWave, AngajatorulMeu.ro, FEMEI ÎN AFACERI, Business24, Ziare.com, Manager Express, Gazetadeștiri, Săptămâna Financiară, Debizz, Global Manager, PortalManagement, Market Watch, Energynomics, Financiarul.ro, Roportal, Calendar Evenimente, PRBox, Rbeconnect, Vox Capital, Transilvania Business, Revista Valoarea, Bucuresteni.ro, MLM News, Startups.ro, Administratie.ro, MediaRabbit, Chalbert, FinZoom.ro.