Curajul nu mai trebuie să fie o raritate în marcom-ul românesc. Curajul implică riscuri, dar mai presus de asta, este o formă de optimism și o dovadă de maturizare a industriei. Best Marketing este o conferință cu și despre oameni curajoși în marketing și comunicare. 
Best Marketing, conferința Biz care se adresează oamenilor de marketing și comunicare, ajunge anul acesta la a X-a ediție și își propune să fie un manifest pentru campanii smart pentru branduri greu de promovat. Conferința va avea loc în data de 22 mai la ARCUB Gabroveni.
Profesioniștii în marketing care se alătură anul acesta conferinței Best Marketing în calitate de vorbitori reprezintă companii curajoase precum: FIRST BANK, Caroli Foods Group, Vodafone România, 3M, Update Advertising, dar și reprezentanți ai celor mai active agenții.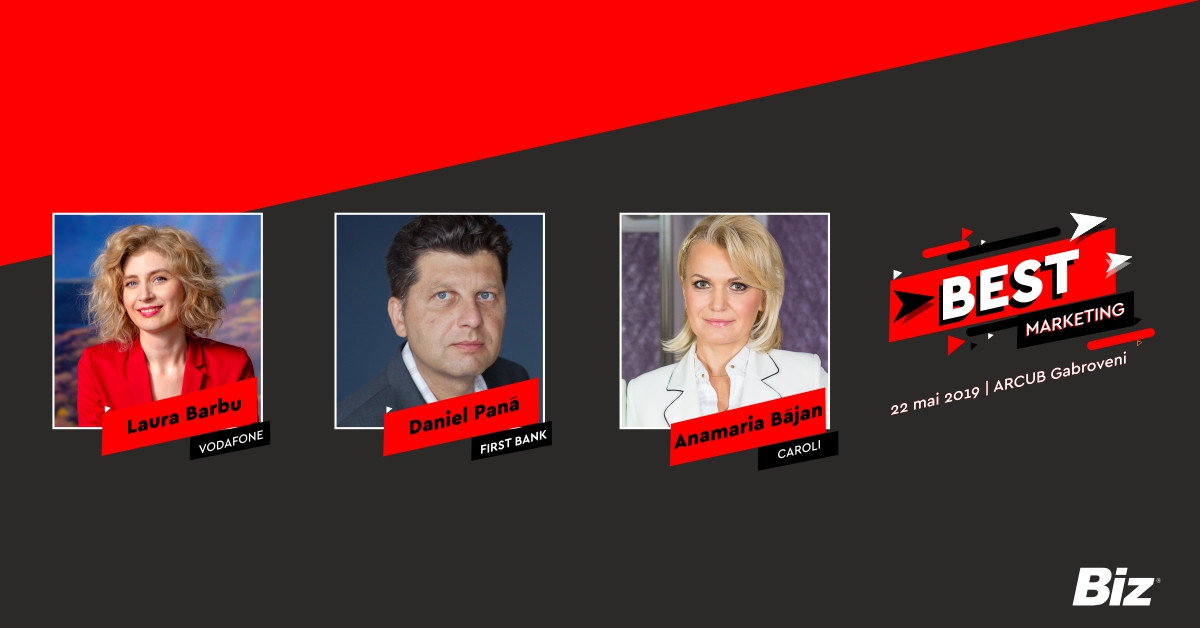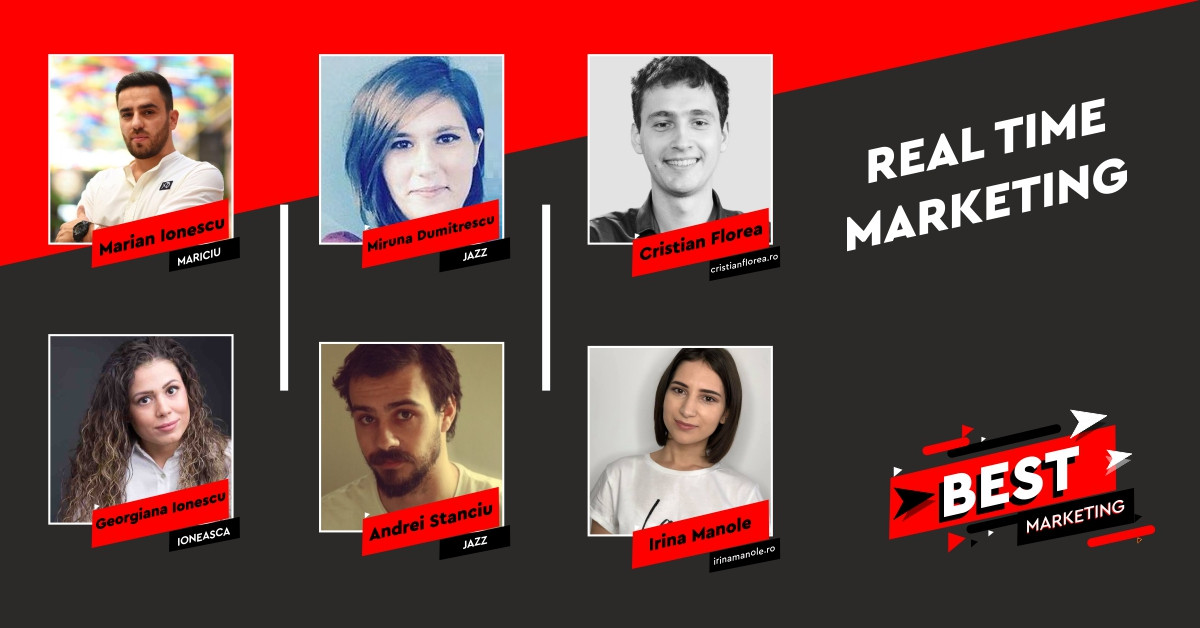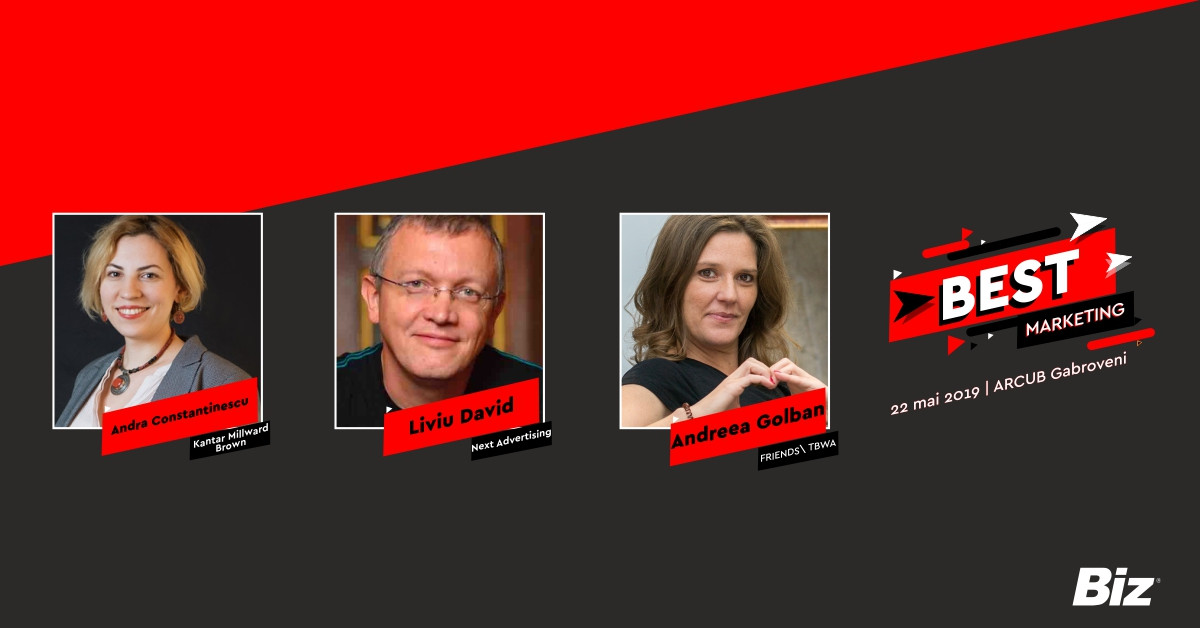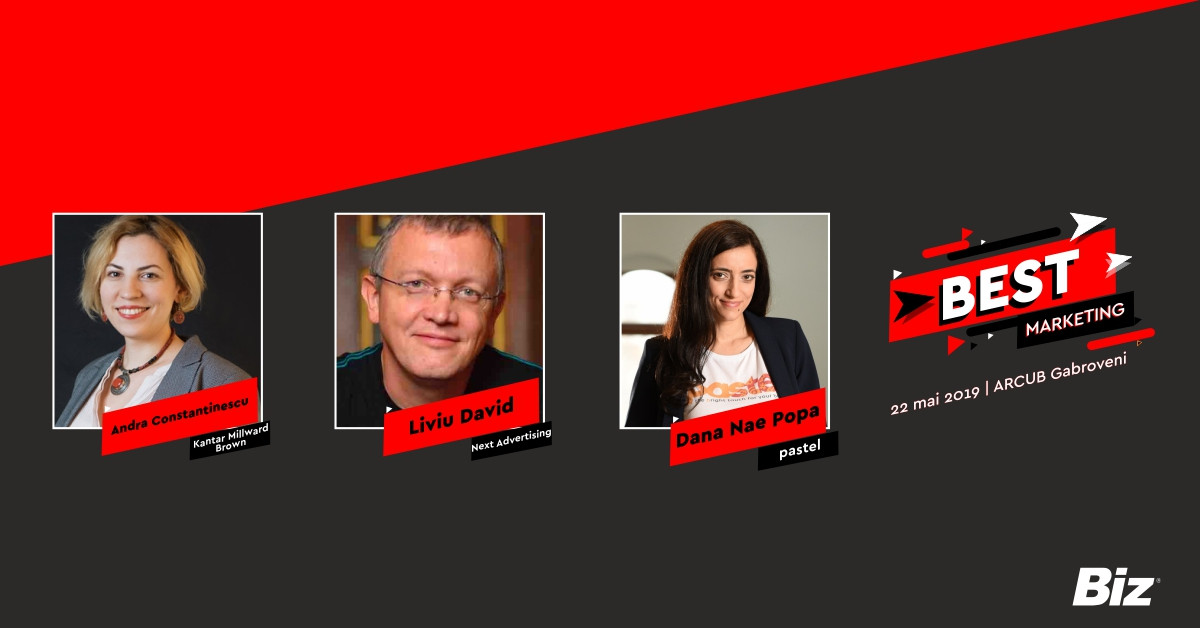 În cadrul conferinței se va lansa a cincea ediție a Anuarului Directorilor de Marketing din România. Cartea reunește peste 150 dintre cei mai importanți directori de marketing din România, cei care decid strategiile de comunicare ale brandurilor și coordonează campanii de marketing.
Ce îți mai pregătim?
TREND WATCHING 2019 - Inteligența artificială, realitățile virtuale și tehnologiile puse în slujba marketingului acum mai mult ca niciodată sunt câteva dintre tendințele care fac agenda ultimilor ani. Ce ne rezervă viitorul? Cum se transformă industria și care sunt "skill-urile" viitorului în marketing?
PITCH MY BRAND - un exercitiu de REAL TIME MARKETING, un brand "se lasă pe mâna" a trei tipuri de creatori de conținut. Echipele, formate videobloggeri, bloggeri și oameni de agenție, vor crea o campanie "on the spot" la doar două ore după ce au primit brief-ul unei companii foarte cunoscute pe piața din România.
MARKETING DEMYSTIFIED - Care sunt elementele care se repetă cel mai frecvent în publicitatea momentului și cum sunt folosite stereotipurile în marketing?
From MEH to WOW - Cum reușim să implementăm campanii smart pentru branduri greu de promovat? Unde găsim inspirația necesară pentru a scoate din monotonie branduri "bizare", "banale" sau "controversate"?
Pe 22 mai în cadrul conferinței Best Marketing specialiștii din industrie îi mai pot întâlni pe: 
Laura Barbu, Director Brand and Marketing Communication, Vodafone România
Daniel Pană, Advisor to Executive President on Marketing and Communication, First Bank
Anamaria Băjan, Marketing, PR and Business Development Executive Director, Caroli Foods Group
George Bonea, Speaker Demotivațional
Marian Ionescu, Vlogger, Mariciu.ro
Andrei Stanciu, Content Maker, Jazz Communication
Cristian Florea, Blogger, cristianflorea.ro
Andreea Golban, Group Creative Director, Friends\ TBWA
Liviu David, Creative Partner, Next Advertising
Dana Nae Popa, Managing Director, pastel