Alaturi de peste 20 de specialisti romani din publicitate, marketing si research, la prima editie a conferintei Marketing for Women, organizata de SMARK KnowHow pe 4 si 5 iulie, vor veni si doi invitati internationali: Claire O'Connor  (Senior Research Consultant, Discovery Networks) si Ben Grossman (Senior Strategist, Jack Morton Worldwide).
Cu peste 23 de ani de experienta in cercetare, cu focus pe industria de media & advertising, Claire O'Connor este implicata in coordonarea celor mai importante proiecte pan-regionale de cercetare in cadrul Discovery Networks. Claire este recunoscuta pentru gandirea creativa si pentru livrarea unor insight-uri care influenteaza felul in care companiile dezvolta proiecte de continut si strategii de marketing sau dezvoltare de brand.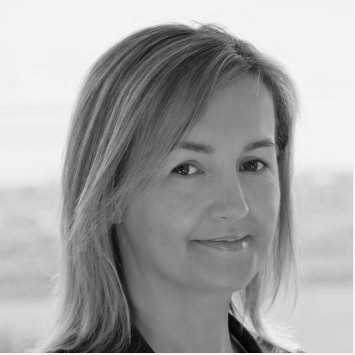 Pe 4 iulie, in cadrul primei zile a conferintei Marketing for Women, Claire va prezenta in premiera pentru Romania rezultatele celui mai recent studiu Discovery Networks intitulat "SHE: Her research for happiness".
Este vorba despre un studiu global realizat in randul a 5.500 de femei din Europa, Rusia si Africa de Sud, care identifica 5 surse majore ale fericirii femeilor din ziua de azi. Punand laolalta atat datele obtinute din studiul online, cat si rezultatele interviurilor in profunzime realizate cu femei din aceste regiuni (inclusiv din Romania), SHE reprezinta o analiza complexa a vietii femeii moderne.
Pentru a-i ajuta pe cei care lucreaza pentru brand-uri ce au un target femin, Claire va sustine si un workshop* intitulat "Helping Brands Emotionally Connect with Women". Pe parcursul celor 2 ore ale seminarului, vor fi detaliate rezultatele cercetarii cu privire la ceea ce le face pe femeile din Romania fericite, conform studiului SHE, implementat de Discovery in Romania si alte 10 tari din Europa.
Pe baza datelor incluse in acest studiu complex, Claire va lucra cu brand managerii si marketing managerii prezenti pentru a gasi modalitati noi de a conecta brand-urile lor cu audientele feminine, intr-un mod autentic si eficient.
*Accesul la workshop se va face exclusiv prin invitatii acordate gratuit celor care se inscriu la conferinta
In cea de-a doua zi, Ben Grossman (Senior Strategist, Jack Morton Worlwide) vine special din Boston (U.S.A.) sa prezinte rezultatele raportului Beyond Pink, un studiu realizat anul trecut la nivel global ce investigheaza tendintele in marketing-ul adresat femeilor.
Ben Grossman dezvolta strategii marcomm, cu o aplecare spre digital, social media si tehnologii emergente. Ben e recunoscut la nivel global pentru abilitatea lui de a formula abordari diferite pornind de la insight-urile gasite si a aparut in publicatii distribuite la nivel mondial.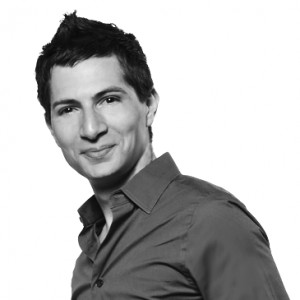 Background-ul profesional al lui Ben include o pasiune pentru business si strategie de marketing, tehnologie, consumer behaviour si design. Ca brand strategist si consultant, Ben a lucrat la dezvoltarea unor strategii si initiative pentru brand-uri precum Subway, fundatia Lady Gaga Born This Way, Bombardier, Brother International, Voxx International si Eaton.
Inscrierile continua pana pe 3 iulie, iar mai multe detalii despre programul si accesul la conferinta sunt disponibile aici http://knowhow.smark.ro/marketing-for-women-2013.
Marketing for Women este un eveniment ce face parte din seria SMARK KnowHow. Partenerul principal al conferintei este TLC, un canal din portofoliul Discovery Networks. Transportator oficial este Air France, iar creative food partner este frufru.
Evenimentul este sustinut de Agrafa, 360 Revolution, Trade Media si Babylon Consult. Partenerii media ai evenimentului sunt: IQads, Realitatea.net, 24 FUN, Cariere, The Institute, HotNews, Magazinul Progresiv, Zumzi, Piata, Ziare.com, Business24, Business Woman, Money Magazine, Money.ro, Money TV, Wall Street, Forbes si Radio Guerrilla.