D&D Research implineste anul acesta 15 ani de activitate si marcheaza aniversarea cu multe noutati. O noua pozitionare, noi instrumente de lucru, un nou sediu.
Echipa formata din Dan Petre, Phd. (Business Developer), Dragos Iliescu, Phd. (Chief Scientist), Vlad Tureanu (Quantitative Director) si Cosmin Peleasa (Head of Statistics and Analysis) a inceput aventura explorarii consumatorului roman inca din anul 2000.
"Marketingul era pe atunci intr-o perioada propice: piata relativ tanara si foarte putin segmentata, consumatorii inca foarte receptivi la avansurile publicitatii iar bugetele de marketing incurajator de generoase. Exista un potential imens de oportunitati pentru brandurile care stiau sa se folosesca de research iar pentru noi asta a insemnat dezvoltarea rapida a unor tipologii variate de proiecte", isi aminteste Vlad Tureanu, Quantitative Director.
Intre timp, D&D Research a semnat rapoarte de cercetare pentru branduri din toate segmentele de business. Clientii agentiei au fost atat companii (Pepsico, Agrana, Raiffeisen Bank, Omega Pharma, Rombat, Lafarge, Piraeus Bank, Universitatea Bucuresti, Pheonix Media, Peli Filip si altii), cat si agentii de publicitate (DDB Romania, Leo Burnett, Lowe & Partners, OMD Media Group, Bridge Communication, Brandient – cu brandurile H&M, La Fantana , Petrom, Samsung, Otter, Delaco, Leroy Merlin, Vodafone).
In 2015, atelierul de research trece de la promisiunea "Cel putin doua solutii" la cea de "Cool, old school".

"Prin acest statement de pozitionare comunicam cu legitimitate principalul nostru avantaj competitiv: avem un melanj unic de competente pentru ca reunim intr-o echipa bine sudata experti in psihologie, sociologie, comunicare si statistica. Acesti oameni sunt in acelasi timp teoreticieni cu multa scoala, activi in comunitatile academice de profil (de unde conceptul de 'old school'), dar si practicieni cu experienta consistenta in cercetarea aplicata (de unde ideea de 'cool').

Practic, 'old school' vorbeste despre CE FACEM, despre metodologie si faptul ca stapanim foarte bine principiile sanatoase ale research-ului stiintific, facut by the book iar 'cool' vorbeste despre CUM FACEM noi asta. Printr-o atitudine deschisa si flexibila, care ne permite sa ne mulam design-ul de cercetare pe nevoile fiecarui tip de business, in cadrul unor bugete prietenoase. Suntem asadar un atelier de research. Nu am fost si nici nu vrem sa devenim o corporatie. Poate tocmai de aceea ne place in continuare ceea ce facem si ne implicam personal in toate proiectele", explica Dan Petre, Business Developer.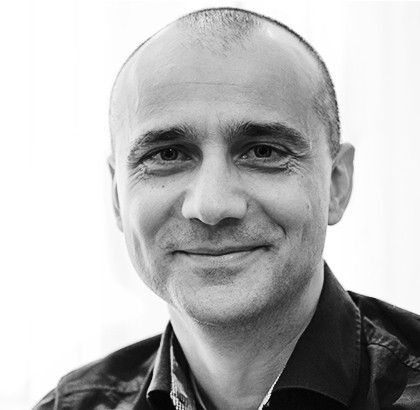 Dan Petre
De-a lungul celor 15 ani de activitate,  membrii fondatori ai D&D Research au dezvoltat alte cinci business-uri conexe celui de cercetare, prin care acopera principalele ramuri ale psihologiei aplicate si ale stiintelor comportamentale:
Test Central (cel mai mare publisher de teste psihologice din tara noastra)
SHL Romania (distribuitorul autorizat al solutiilor de assessment si talent management CEB SHL Talent Management™)
OWA - Organizational Wellbeing Assessment (programe pentru evaluarea si dezvoltarea strategiilor de wellbeing in organizatii)
Parenting Romania (platforma online de teste psihologice pentru copii si adolescenti)
PeMeserie (platforma online de teste pentru orientare profesionala)
Cele sase entitati sunt reunite sub umbrela marcii Psyence (psyence.ro) prin viziunea comuna de 'psihologie aplicata in business".
"De altfel, pozitionarea D&D Research este in linie cu filozofia de ansamblu a grupului Psyence, 'psihologie aplicata in business'. Noi le oferim clientilor o cercetare de piata personalizata, realizata de cei mai experimentati profesionisti de psihologie aplicata din Romania, pentru a-i ghida in deciziile lor de business", completeaza Dragos Iliescu, Chief Scientist.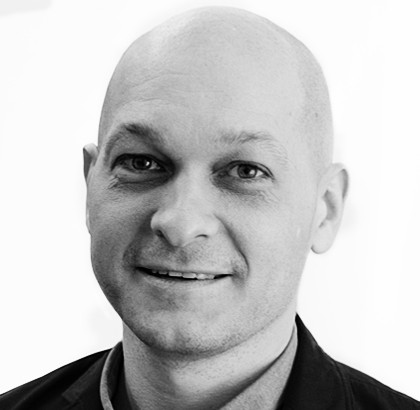 Dragos Iliescu
Intrarea in aceasta noua etapa de dezvoltare a business-ului de research coincide si cu mutarea intr-o casa noua. 
"Nu intamplator ii spunem 'casa' si nu 'sediu', pentru ca este cu adevarat o casa si nu un spatiu rece de office. E vorba de o locatie foarte frumoasa din zona Gradina Icoanei, in care in sfarsit am avut loc pentru toate cartile noastre, dar si pentru o mini-sala de sport", povesteste Cosmin Peleasa, Head of Statistics and Analysis.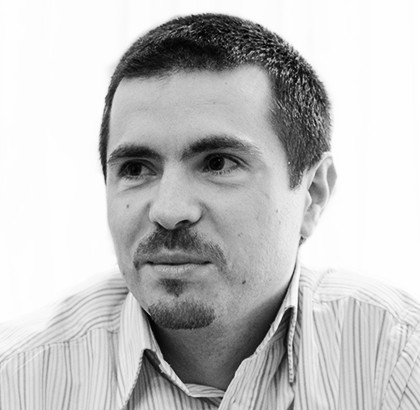 Cosmin Peleasa