Pe 24 noiembrie are loc, la Bucuresti, editia de toamna a GPeC Summit – cel mai important eveniment de comert electronic din Romania care marcheaza si primii 10 ani de existenta GPeC (Gala Premiilor eCommerce) in online-ul romanesc.
Invitatii speciali ai Summit-ului din noiembrie sunt adevarati guru in digital marketing si in cresterea vanzarilor magazinelor online, fiind recunoscuti ca autoritati in domeniu la nivel international si vorbind la cele mai importante evenimente de profil din intreaga lume. De data aceasta vor urca pe scena GPeC, pentru prima oara in Romania.
Oli Gardner este co-fondatorul Unbounce – unul dintre cele mai apreciate tool-uri de A/B Testing la nivel mondial – fiind cunoscut ca expert in optimizarea ratei de conversie. Oli crede ca reteta de succes pentru cresterea ratei de conversie sta in mixul perfect dintre date si design (user experience), impreuna cu serviciile calitative oferite de magazinele online clientilor.
Pasionat de optimizarea fiecarui element dintr-un landing page, Oli spune ca a vazut si a analizat mai multe landing page-uri decat oricine altcineva din lume. In timpul liber, Oli se gandeste serios sa isi schimbe oficial numele din Oliver Gardner in Landing Page :-)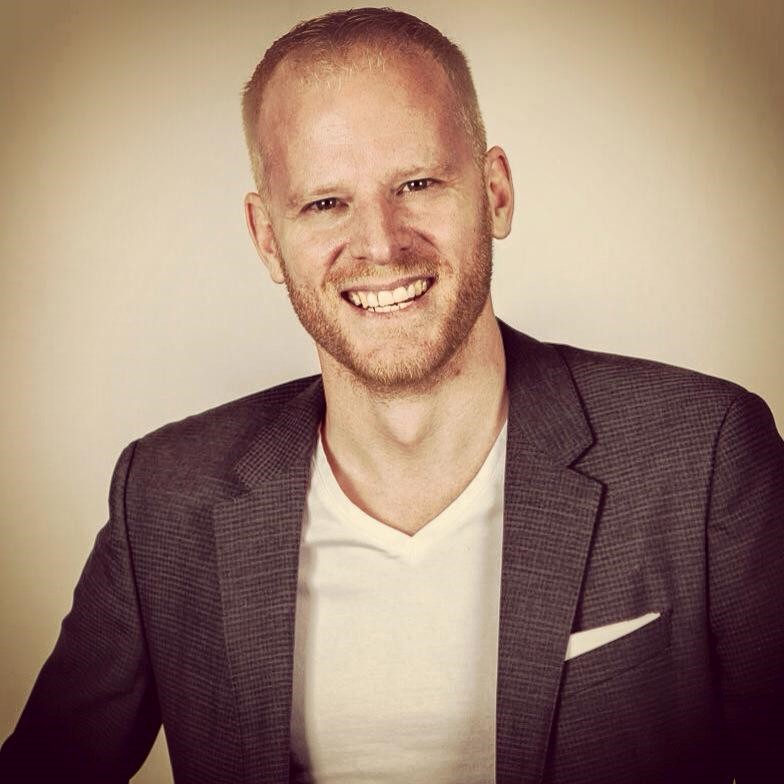 Oli Gardner (co-fondatorul Unbounce)
Larry Kim a fost desemnat cel mai influent expert PPC in anii 2014 si 2013 la nivel mondial. De asemenea, numele lui poate fi regasit si in lista intocmita de Forbes a celor 10 cei mai influenti online marketeri la nivel mondial.
Larry este fondatorul WordStream si autorul a 4 carti de specialitate de software development si a numeroase articole publicate in reviste si bloguri prestigioase: Search Engine Journal, Marketing Profs, Search Engine Watch, Small Biz Trends, Search Engine Land, Forbes Magazine, Online Marketing Institute, MediaPost, Marketing Land, Hubspot, Moz, Social Media Today, LinkedIn etc.
Larry Kim este, de asemenea, in top 20 contributori la Inbound.org si a scris articolul despre PPC marketing care a inregistrat cel mai mare numar de share-uri din toate timpurile, generand peste 10 milioane de accesari in ultimii 5 ani. Deloc in ultimul rand, Larry este invitatul special al unora dintre cele mai importante evenimente de SEM din intreaga lume, anul acesta vorbind pentru prima oara pietei din Romania de pe scena GPeC, pe 24 noiembrie 2015.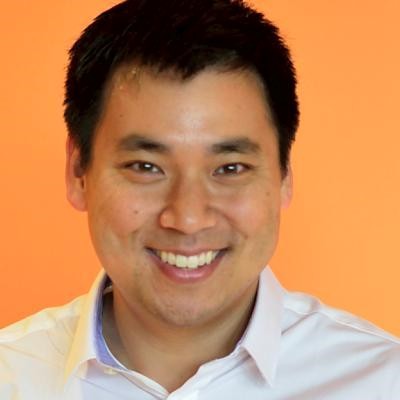 Larry Kim (fondatorul WordStream)
Brian Massey este fondatorul Conversion Sciences si autorul best seller-ului de pe Amazon "Your Customer Creation Equation: Unexpected Website Formulas of The Conversion Scientist".
Brian are o experienta de peste 20 de ani in optimizarea prezentei online si a ratei de conversie, considerand ca aceasta este "arta de a creste incasarile fara sa platesti pentru mai mult trafic". Brian impartaseste constant din experienta personala scriind pe blogul The Conversion Scientist, iar articolele lui pot fi citite si in prestigioasele publicatii online ClickZ.com, Search Engine Land, Marketing Land si Content Marketing Institute.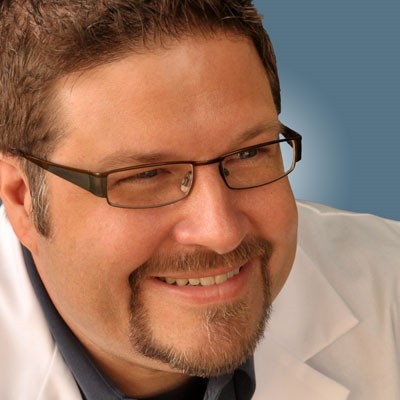 Brian Massey (fondatorul Conversion Sciences)
Viljo Vabrit este CEO-ul ConversionXL, agentie pe care o conduce impreuna cu partenerul lui de afaceri – Peep Laja. Viljo este expert in optimizarea conversiilor, iar compania pe care o conduce are in portofoliu clienti precum J.W. Marriott, Kaspersky, Iron Mountain etc. Promisiunea ferma a ConversionXL Agency este scurta si la obiect: "We will make you TONS more money", asadar Viljo va impartasi cu audienta GPeC drumul sigur catre cresterea vanzarilor online.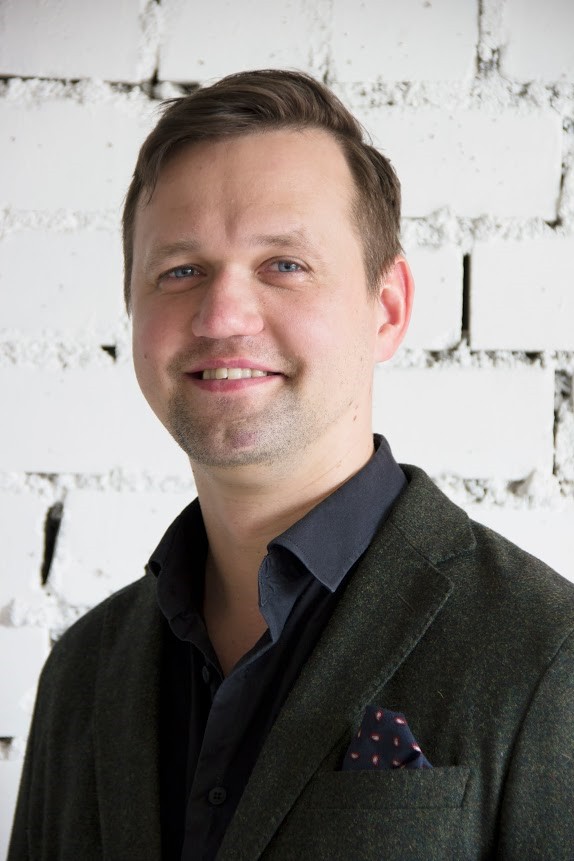 Viljo Vabrit (CEO-ul ConversionXL)
Alaturi de cei patru experti internationali, numele grele ale e-commerce-ului romanesc vor fi prezente pe scena GPeC, organizatorii urmand sa anunte agenda completa a evenimentului in foarte scurt timp.
GPeC Summit se va desfasura in Bucuresti, pe data de 24 noiembrie 2015, la Crystal Palace Ballrooms. Summit-ul are loc in intervalul orar 09:00-18:00, iar incepand cu ora 19:30 are loc cea de a X-a editie a Galei Premiilor eCommerce – Festivitatea de Decernare a Premiilor in Comertul Electronic Romanesc.
Inscrierile la cele doua module de eveniment au inceput deja, iar pretul unui bilet de acces (atat pentru GPeC Summit, cat si pentru Gala Premiilor eCommerce) este de 69 EUR (TVA inclus) valabil in perioada early-bird pana pe 8 noiembrie 2015, inclusiv. In intervalul 9-20 noiembrie, costul unui bilet va deveni 99 EUR (TVA inclus).
Inscrierile se fac completand formularul online de pe website-ul organizatorilor in sectiunea dedicata GPeC Summit, 24 Noiembrie 2015.
GPeC 2015 este un eveniment powered by FAN Courier
Sustinut de: AVON, ContentSpeed, DPD Romania, eMAG, Fulfill.ro, Garanti Bank, Microsoft Romania, MiniPrix, New Black, NewsMAN, Orange Romania, paysafecard, Retargeting, SameDay Courier, SEO Power Suite, Visa Romania, Zitec
Recommended Payment Processor Partner: mobilPay
Recommended Travel Partner: Paravion.ro
Official Radio: Kiss FM
Limousine Serive: CityLimo
Cu sprijinul: 2Parale, Advanced Ideas, AgileMedia, Alin Dobrin Photo Graphics, Caracteristic, EasyHost, Ecompedia, enRose, Euroweb, EventLink, Hubstore, Marketizator, Saveur, Silkweb, TeaForte, Trusted, WebDigital, ZeList Monitor
Parteneri Media: (AD)Hugger, Agora, Akcees, ANIS, ARIES, Business Days, Business Review, Business Woman, Business24, Cariere, ComunicateDeAfaceri, ComunicateDePresa.ro, Femei in Afaceri, FNTM, Hotnews, HRBExpert, JurnalulDeAfaceri, IQads, Lumea SEO PPC, Magazinul Progresiv, PRwave, Romania Pozitiva, SEM Days, ShopMania, Smark, SMSLink, SoftBinator, SoftLead, Startups.ro, TechCafe, The Paypers, Ziare.com
Bloggeri parteneri GPeC: Alin Vlad /Anca Duma / Andra Zaharia / Auras Mihai Geambasu / Blogatu.ro / Carmen Albisteanu / Chinezu / Corina Maria Scheianu / Cristina Chipurici / Elena Ciric / Fulvia Meirosu / George Hari Popescu / iYli / Lavinia Biberi / Madalin Blidaru / Olivian Breda / Sabina Cornovac / Sorin Rusi