Samsung Electronics Romania continua pentru cel de-al cincilea an consecutiv programul educational "Trends of Tomorrow", ajungand in aceasta saptamana la 1.000 de elevi din liceele din Timisoara.
Dupa o vizita in liceele timisorene, programul educational "Trends of Tomorrow" a continuat cu evenimentul special #TomorrowMe la care au participat aproximativ 250 de elevi.
Evenimentul a fost dedicat tinerilor digitali care au avut ocazia sa afle mai multe despre motivatia din spatele unei cariere de succes, dar si despre provocarile pe care le pot avea in dezvoltarea profesionala vocationala.
Elevii au ascultat povestile si au interactionat cu Lucian Mircu, cinefil pasionat, copywriter, organizator al festivalului Ceau,Cinema!, si co-autor al blogului Marele Ecran, Andrei Lucaci, legal adviser pentru Societatea Civila de Avocati "Tundrea si Asociatii" si redactor la Ora de Justitie, si Stefan Szakal, antreprenor, care a contribuit la multe business-uri de succes de-a lungul timpului in Timisoara (de la o companie de web developpment la Suppa Bar sau Alt Club). La final, Deliric, DOC si Vlad Dobrescu au ridicat sala in picioare intr-un concert care i-a cucerit pe elevi.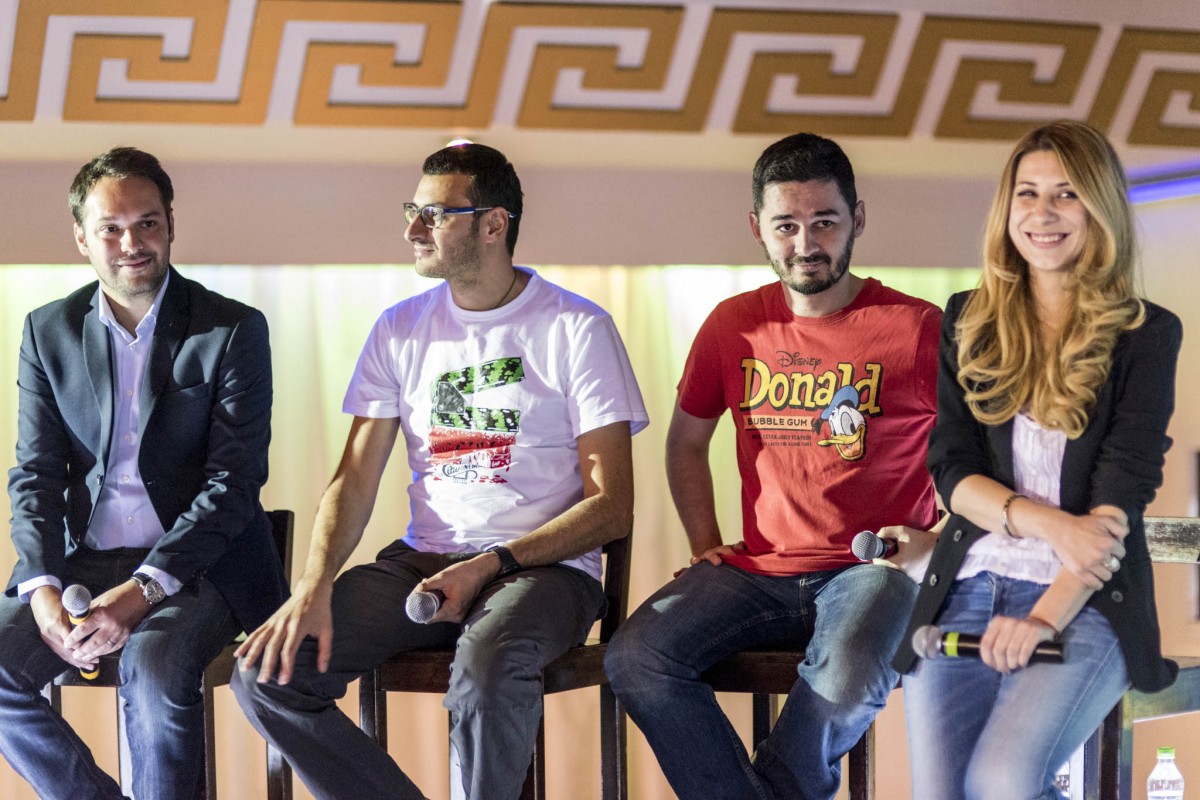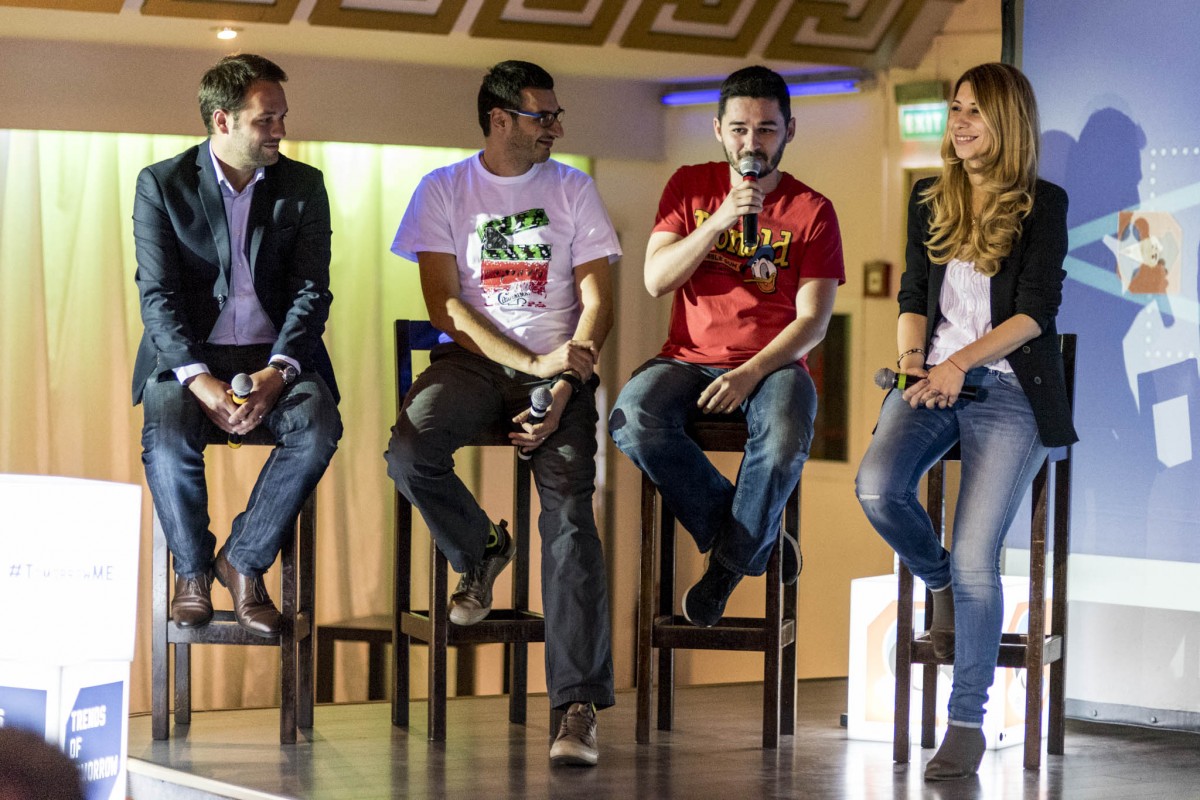 In aceasta saptamana, Caravana Samsung "Trends of Tomorrow" le ofera elevilor din Timisoara posibilitatea de a afla ce profesie li se potriveste intr-o era digitalizata si care sunt oportunitatile lor de dezvoltare profesionala.
Informatiile despre pasii necesari pentru urmarea unei careiere vocationale sunt disponibile in aplicatia #TomorrowMe dezvoltata de Samsung Electronics Romania, cu date relevante despre piata locala a muncii. Aplicatia este disponibila gratuit in Galaxy App si in Google Play. Totodata, aplicatia este disponibila si in varianta desktop.
"Caravana «Trends of Tomorrow» a ajuns pana acum in Iasi si la Cluj-Napoca, unde peste 2.200 de elevi din clasele 9-12 au participat la conferintele sustinute de reprezentanti Samsung si parteneri si au descoperit mai multe despre vocatia lor, prin intermediul aplicatiei #TomorrowMe. Pana la finalul anului, vom ajunge de asemenea in Brasov si Constanta, unde speram sa convingem cat mai multi elevi ca alegerea meseriei potrivite este una din cele mai importante decizii pe care o vor lua, iar pe 3 decembrie vom avea un eveniment special #TomorrowMe la Cluj-Napoca, unde invitati speciali vor vorbi elevilor despre povestile lor de succes, dar si despre ce ii motiveaza in fiecare zi", a declarat Sabina Stirb (Public Affairs and Corporate Citizenship Manager, Samsung Electronics Romania).
Caravana s-a oprit saptamana trecuta in Cluj-Napoca, astfel incat elevii au testat aplicatia #TomorrowMe si au putut afla, alaturi de reprezentantii Samsung si eJobs si care sunt primii pasi pe care e bine sa ii urmeze pentru a-si alege o cariera apropiata de vocatia lor.
Elevii au la dispozitie, in aplicatie, sase povesti de succes cu profesionisti consacrati, fiecare dintre ei reprezentand una dintre cele sase tipologii Holland care stau la baza aplicatiei: Melania Medeleanu, fondator MagiCAMP, este reprezentanta profilului social, Victor Armaselu, Head of CE Division, Samsung Electronics, ii inspira pe cei pragmatici, Cristina Laslo, capitanul echipei de handbal de junioare a Romaniei, castigatoare a medaliei de aur la Campionatul Mondial din Macedonia, reprezinta profilul realist, Cristina Constantinescu, cercetator al Muzeului de Istorie Naturala Grigore Antipa, le vorbeste investigativilor, Sergiu Biris, antreprenor, Co-Founder & CEO Zonga, se adreseaza antreprenorilor, iar cei cu inclinatii artistice il pot descoperi pe Deliric, unul dintre artistii lor preferati, intr-o ipostaza inedita, aceea de mentor. 
Aproximativ 5.000 de tineri se vor alatura in acest an celor peste 25.000 care au participat in ultimii ani in caravana "Trends of Tomorrow".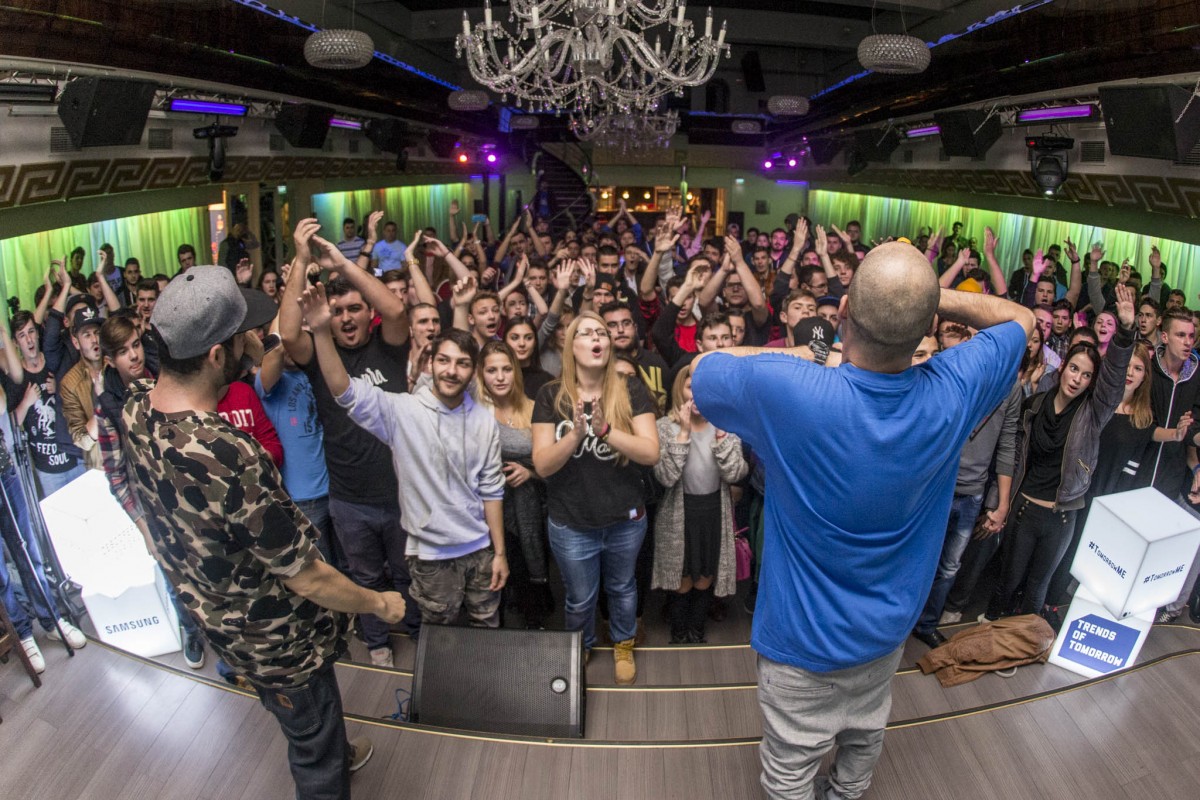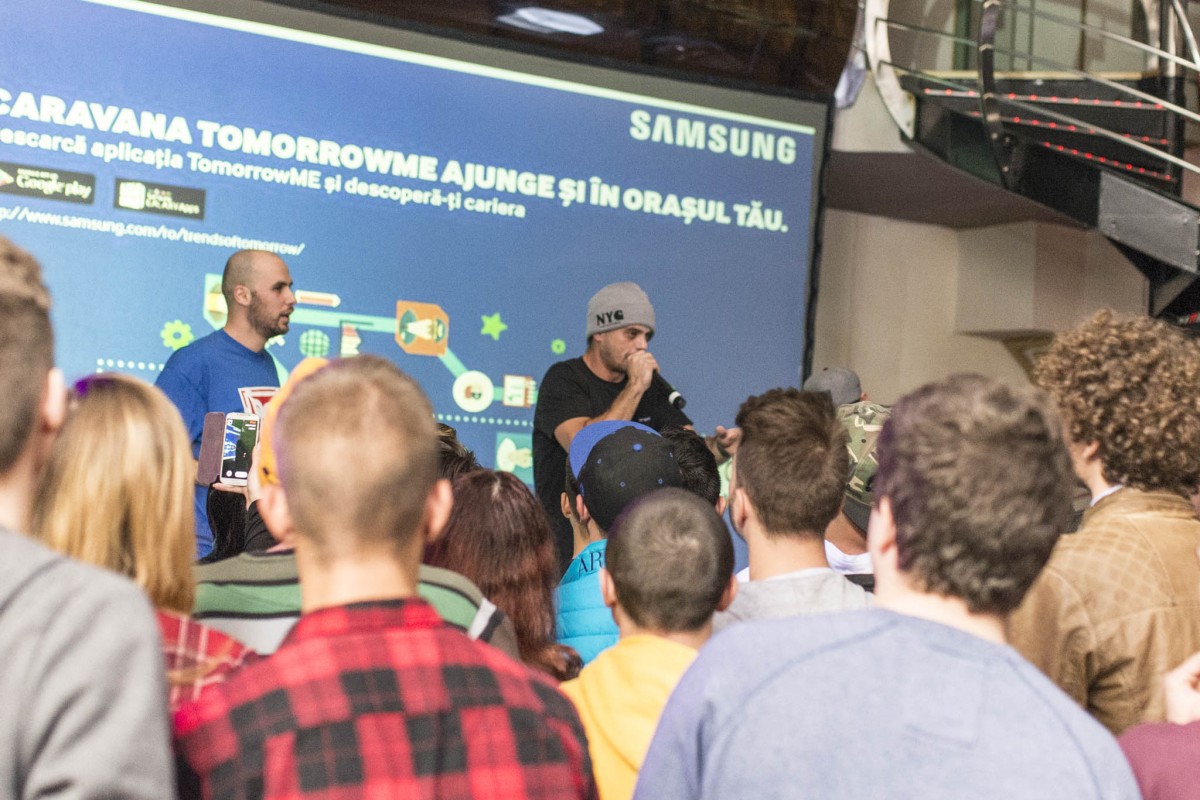 Acestia vor avea ocazia sa isi descopere vocatia, sa afle care este meseria care li se potriveste, ce studii trebuie sa urmeze pentru a dezvolta o cariera in directia dorita si alte informatii importante despre jobul ales.
Toate informatiile importante si relevante au fost cuprinse in aplicatia #TomorrowMe, respectiv o serie de sugestii de job-uri potrivite, traseul educational, pasii pe care trebuie sa ii urmezi ca sa iti construiesti cariera dorita, date referitoare la oportunitatile existente in prezent pe piata muncii, precum si o incursiune in viitor: cum vor arata aceste meserii peste 5-10 ani.
Aplicatia este integrata cu programele educationale actuale si cu cerintele din piata muncii, punand la dispozitia elevilor de liceu si nu numai un test rapid prin care isi pot descoperi vocatia. In functie de profilul vocational rezultat, utilizatorii primesc sugestii de job-uri actuale disponibile pe platforma www.ejobs.ro, dar si informatii despre ce studii trebuie sa urmeze si care sunt etapele carierei alese. Mai multe informatii care sa ii ajute pe tineri sa identifice traseul vocational sunt disponibile pe site.