Vânzările unui magazin online depind în mare măsură de eficiența campaniilor de marketing derulate. O campanie de promovare bine gândită generează trafic și optimizează experiență utilizatorului pe e-store astfel încât el să nu părăsească magazinul fără să cumpere. În același timp, o campanie realizată ineficient nu numai că nu generează profit, dar poate chiar să cauzeze pierderi de capital.
Printre cele mai utilizate tactici de marketing în eCommerce sunt PPC (Pay per Click advertising), SEM (Search Engine Marketing), SEO (Search Engine Optimization), display advertising, marketing afiliat și e-mail marketing.
Markday - sesiune de workshop-uri dedicate specialiștilor în marketing, la TeCOMM
În cadrul TeCOMM eCommerce Conference&Expo va avea loc sesiunea special dedicată specialiștilor în marketing, sesiune care va include 4 workshop-uri susținute de experți din țara și străinătate. Cătălina Ionescu, Client Partner eCommerce CEE la Facebook va susține workshopul Cum să vinzi mai mult prin storytelling, iar Lucia Ciucă, Managing Director la Quantum Data Science va prezenta studii de caz care măsoară audiența publicului și oferă o înțelegere mai bună a consumatorilor de online în cadrul prezentării How to leverage DATA for your Business and Marketing Strategy.
În cadrul aceleiași sesiuni Markday va fi prezent și Marius Deak, Fondator&CEO la GreenPixel care va împărtăși publicului din experiența sa de peste 20 ani în marketingul digital românesc. Prin intermediul agenției sale, Marius coordonează strategiile a peste 300 de proiecte aparținând  marilor companii precum Vodafone, Romtelecom, Ursus, BRD, Tarom, British American Tabacco sau Rompetrol.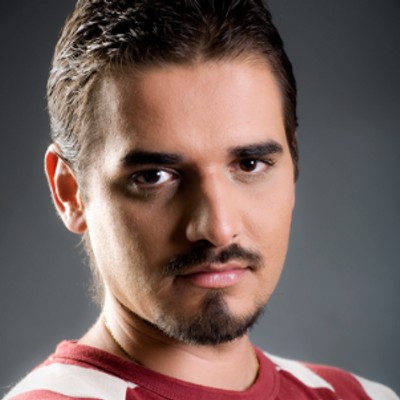 Antreprenorii se întâlnesc în 25-26 octombrie la Cluj-Napoca
Proprietarii magazinelor online vor participa în 25-26 octombrie la prezentările și dezbaterile incluse în agenda evenimentului TeCOMM, iar în 26 octombrie antreprenorii români vor discuta în cadrul celor 4 sesiuni de workshop despre cum să îți crești afacerea online, cum să aloci resursele necesare și cum poți inova într-un mediu aflat mereu în schimbare.
Cătălin Popa, Azure Business Development Manager la Microsoft va susține în cadrul TeCOMM prezentarea Cum să asiguri resursele necesare pentru soluția ta care va include studii de caz și exemple concrete despre cum soluțiile cloud ajută în dezvoltarea și gestionarea afacerilor.
Alături de Cătălin Popa, Sergiu Neguț, Director la Maastricht School of Management din România va împărtăși proprietarilor ai magazinelor online cum să crești afacerile, în timp ce Ionuț Grossu, Managing Director&Co-fondator Service Return va prezenta cum inovezi în propriul business. Ionuț Grossu este unul dintre cei mai renumiți profesioniști în eCommerce din România care a dezvoltat companiile Fashion Days, Elefant.ro și a oferit consultanță în comerțul electronic numeroaselor proiecte din Belgia, China, Rusia sau Marea Britanie.
Workshop-urile privind rata de conversie: între teorie și practică
Alexander Goesswein, Managing Director la compania internațională Criteo va participa în 26 octombrie la TeCOMM eCommerce Conference&Expo cu workshop-ul dedicat creșterii ratei de conversie. Cu o experiență de peste 17 ani în industria de marketing și mass-media, Alexander a avut un rol important în conducerea Yahoo! (Overture) și Microsoft Advertising, iar în prezent, coordonează activitățile din Europa Centrală a companiei Criteo în relațiile sale cu clienți precum Sony, Made.com sau Thomas Cook Airlines.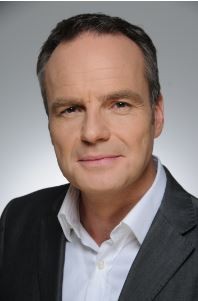 Alexander Goesswein va susține workshop-ul privind modalitățile prin care magazinele online își pot îmbunătăți rata de conversie prin intermediul telefonului mobil, al doilea cel mai utilizat instrument în realizarea cumpărăturilor online după laptop/calculator.
Ovidiu Joița (Director IAgency), Florinel Ioan Chiș (Director Executiv ARMO) și Cristian Ignat (Chief Canopyst la Canopy) vor susține workshop-uri în cadrul sesiunilor Conversii/SEO/PPC din cea de-a doua zi a evenimentului TeCOMM, dedicat proprietarilor de magazine online și profesioniștilor în eCommerce. Utilizează forța Google! Tot ce trebuie să știi despre SEO-SEM și algoritmi de penalizare în 2017 este prezentarea susținută de Ovidiu Joița care va vorbi despre cum poți crește vizibilitatea business-ului online pe motorul de căutare Google și cum poți ajunge în primele căutări folosind cuvinte cheie.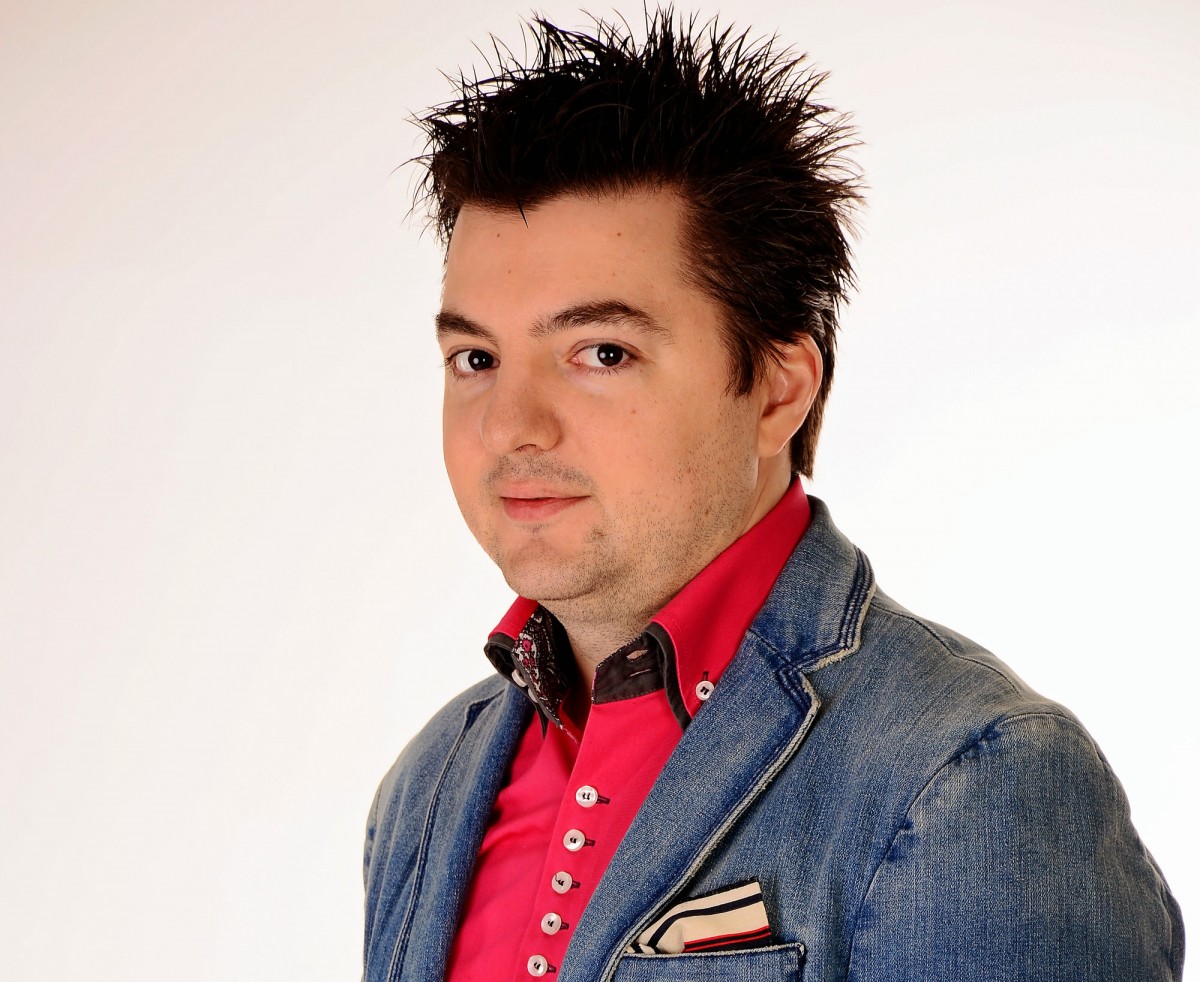 Peste 30 profesioniști în eCommerce vor participa în 25-26 octombrie la Grand Hotel Italia din Cluj-Napoca în cadrul celei de-a 9-a ediții a evenimentului TeCOMM eCommerce Conference&Expo, sub tematica Sell them your Story. Ivan Imhoff (Fondator House of Kaizen), Paul Papadimitriou (Fondator Intelligencr), Jonathan Chippindale (Director Executiv Holition), Hando Sinisalu (Fondator&CEO Best Marketing Internațional), Giacomo Summa (Co-fondator&CEO Stylect), Mitchell Goldman (Head of Product&Partnerships Storegecko), Toma Matei (Head of Commercial Ve Interactive), Marius Costin (Country Manager PayU) și Horia Grozea (Director Online&Mobile Payments Netopia), Mihai Pătrașcu (CEO&Fondator evoMAG), Victor Tighinean (General Manager ECCO) vor susține prezentări și dezbateri în cadrul TeCOMM, evenimentul ce stă sub semnătura Libero Events, iar înscrierile continuă pe site-ul oficial.
Companiile care au inteles aportul pe care conferinta de eCommerce il are in dezvoltarea mediului de afaceri online si care sustin acest eveniment sunt:
Main Partner: Raiffeisen Bank
Gold Sponsor: Ve Interactive, Mastercard
Silver Partner: PayU
Recommended Payment Processor: Netopia mobilPay
Parteneri: Microsoft, Easyhost, DWF, Hostvision, Proclick, IAgency, Service Return, Profitshare, Conectoo, Chic Ville, EuroGSM, MxHost, Optivoice, Free Wifi, Amprenta, OpenVille, Mready
Official car: Pony Car Sharing