Plățile digitale au crescut în 2016 cu 75%, cumulând până la 7 milioane de tranzacții online (dekstop și mobile), conform Netopia MobilPay, iar valoarea tranzacțiilor online a crescut cu aproximativ 40% față de 2015.
Persoanele cu vârste cuprinse între 25 și 34 de ani, preponderent bărbați (62%), reprezintă majoritatea celor care aleg să plătească online cu cardul, potrivit Netopia.
"România începe să se alinieze în rândul țărilor cu un ecosistem solid al plăților digitale, iar evoluția din ultimul an ne confirmă acest lucru. Ușurința cu care se pot face plățile online îi atrage pe tot mai mulți români să opteze pentru această metodă, fapt valabil atât în capitală, cât și în provincie", a declarat pentru Start-up Cafe Antonio Eram, CEO și Fondator Netopia MobilPay, speaker în cadrul evenimentului TeCOMM.
Sfaturi punctuale despre plăţile în comerţul electronic, dar şi poveştile de  succes care stau în spatele magazinelor online vor fi prezentate între 26-27 aprilie în cadrul TeCOMM eCommerce Conference&Expo, punctul de întâlnire în București pentru peste 250 proprietari ai magazinelor online și profesioniști în comerțul electronic.
Crește valoarea portofelului digital în 2017
Peste 60 milioane de euro au fost procesați până în prezent de Netopia Mobil Pay la cumpărăturile cu cardul.
"Românilor nu le este frică să plătească cu cardul online. Ei o fac constant către companiile în care au încredere și care le impun acest lucru: Google, Facebook, Amazon, Apple Store, Aliexpress s.a.m.d. O statistică de la Visa/Mastercard spune că românii plătesc de 3 ori mai mult cu cardul în afară decât în țară. Asta înseamnă că problema lor nu este în a plăti cu cardul online, ci în încrederea pe care o au in site-urile locale. Nu au încredere că le ajung la timp produsele sau că nu este ceea ce își doresc", declară Horia Grozea (Online Director&Mobile Payments Netopia Mobilpay).
Netopia MobilPay este cel mai mare procesator al plăților electronice din România, iar portofelul digital mobilPay Wallet este cea mai premiată soluție de plată din țară.
Nevoia de securitate în cadrul plăților online
Cu o activitate de peste 19 ani în domeniul bancar, Sebastian Kucharek (Head of Treasury & Trade Solutions Central and Eastern Europe, Citi) va susține workshop-ul Cybersecurity, oferind soluții și sfaturi utile pentru protejarea împotriva fraudelor, ca răspuns la acest risc emergent la nivel global odată cu dezvoltarea online-ului.
Alături de sesiuni de workshopuri, prezentări și dezbateri, în acest an, TeCOMM include pentru prima dată Forumul TECOMM Cross-border. Proprietarii magazinelor online care au potențialul de a-și extinde afacerea la nivel internațional și directorii asociațiilor de eCommerce din Europa se întâlnesc pentru a dezbate care sunt noile piețe de dezvoltare. Printre tematicile incluse în cadrul acestei noi secțiuni se numără: legislația Europeană în eCommerce, trendurile la nivel european sau implicațiile financiare.
Citi Bank, compania internațională de servicii financiare prezentă în peste 160 de țări din lume, vine în întâmpinarea proprietarilor de magazine online cu un portofoliu vast de soluții financiare. Ivan Vrhel (Head of Commercial Bank, Citi Romania) participă în cadrul dialogului cu proprietarii magazinele online și prezintă soluțiile de dezvoltare dincolo de granițele țării. Ivan supraveghează divizia de servicii bancare ce oferă produse financiare, platforme şi servicii pentru companiile mijlocii, sprijinind creşterea lor atât în România, cât şi în străinătate.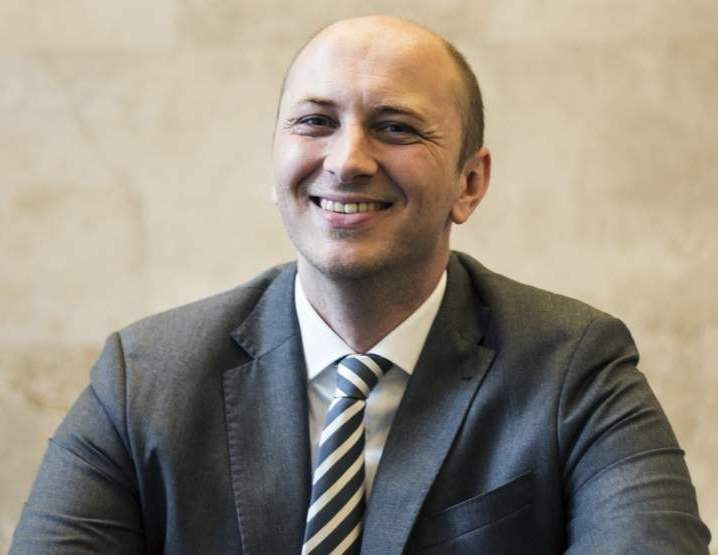 Pionii principali din industria de eCommerce din Europa de Est, la TeCOMM 
TeCOMM eCommerce Conference&Expo, organizat de agenția Libero Events, este evenimentul premium din Europa de Est dedicat industriei de eCommerce. Între 26-27 aprilie, TeCOMM include prezentări, dezbateri și workshopuri susținute de speakeri de renume la nivel internațional precum: Richard Prenderville (CMO & Founder, Peloton Digital Marketing Group), Mike Bainbridge (Chief Digital Technologist, Rackspace), Nick Lansley (Innovation Insider, Nick Lansley's Innovation Lab), Carlo Terreni (Netcomm Suisse, General Director), Sven Bally (Founder & Senior Consultant,  XETA) sau Kunle Campbell (Advisor & Ecommerce Growth Consultant,2X eCommerce).
An de an, TeCOMM aduce împreună proprietarii magazinelor online și profesioniștii în eCommerce cu scopul de a educa și împărtăși soluţii practice din comerțul electronic. Ediţia din acest an TeCOMM Bucureşti are loc în perioada 26 – 27 aprilie la Radisson Blu Hotel*****, iar înscrierile continuă online.
Companiile care înțeleg aportul pe care conferința de eCommerce îl are în dezvoltarea mediului de business online şi care susţin evenimentul sunt:
Parteneri: Citi Bank, Iagency, Hostvision, Proclick, Content Speed, DWF, Profitshare, Muehle, Mihai Șoșa, Customsoft, Credius, C-Solutions, Exponea, DHL
Recommended Payment Processor: Netopia mobilPay
Susţinut de: Mready, MxHost, Conectoo
Official Car: Midocar