Vama, Taxi, ROA și Vunk vor concerta în cadrul festivalului gastronomic.
ParkLake Shopping Center invită iubitorii de gastronomie, artă a gustului și nu numai, la Street Food in the Park – ParkLake Garden Edition, festivalul care aduce sute de preparate delicioase la cel mai mare festival culinar în mijlocul naturii, în această vară. În perioada 25-28 mai, cei care vin la centrul comercial, ieșirea spre parcul Titan, se vor bucura de varietate culinară, concerte cu muzica live și diferite surprize pregătite în cadrul primului festival de street food în natură.
Organizat de ParkLake Shopping Center în colaborare cu Gourmet Entertainment, festivalul propune un mix de experiență culinară și de entertainment în mijlocul naturii. Participanții vor putea gusta din varietatea de preparate disponibile, de la burgeri delicioși, până la clătite uriașe sau waffles belgiene. Opțiunile culinare poartă semnătura Betty Ice, Big John, Burger Peter, Burger Van, Creperie, Delicii pe roți, Gourmet Street Food, La Finca Alioli Van, Meat Busters, Paul, Porchetteria, Say Cheese By Carrefour, Switch Morn si Za German Wurstwagen.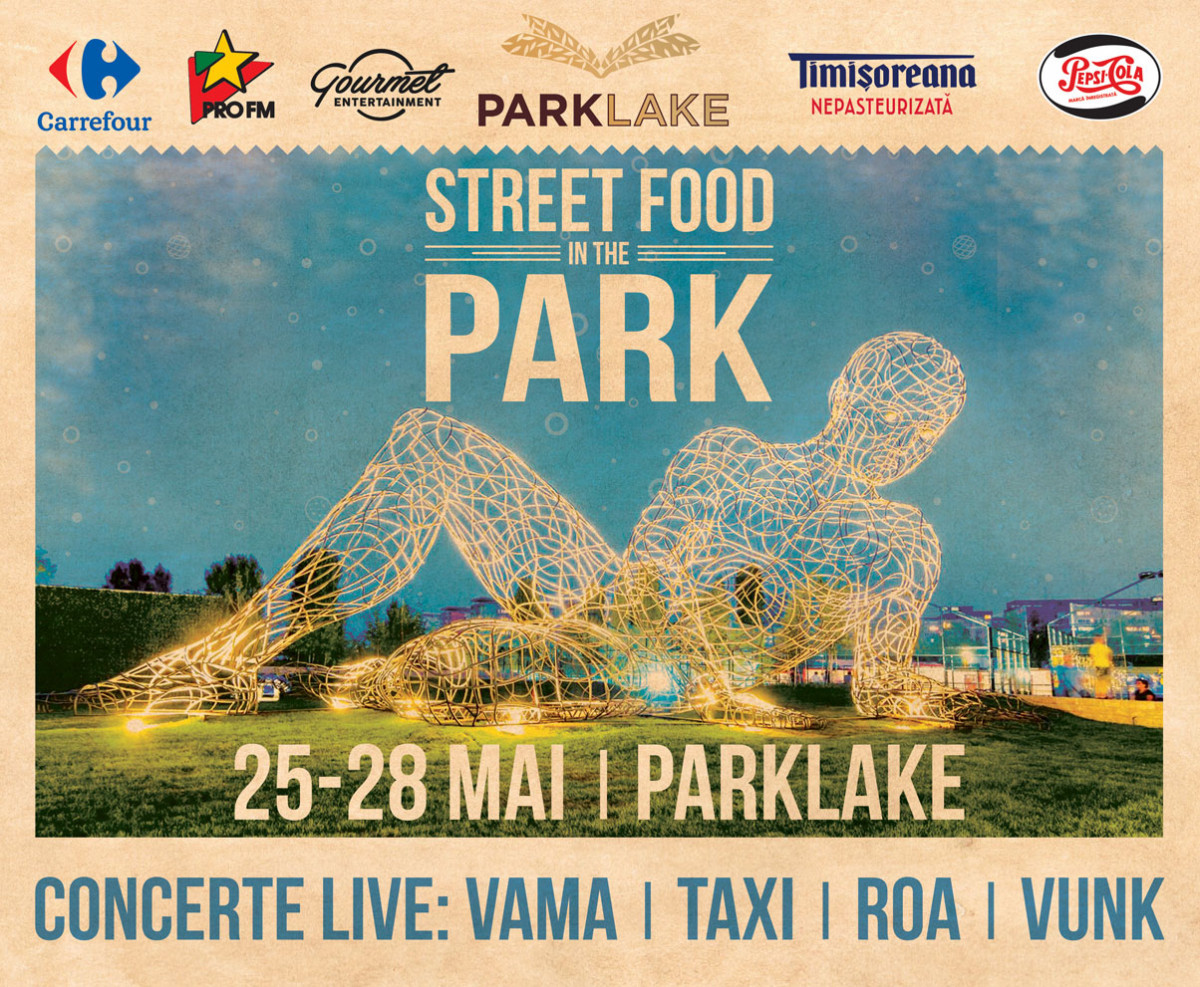 Street Food in the Park – ParkLake Garden Edition - este completat de concertele susținute de Vama, Taxi, ROA și Vunk în fiecare dintre cele patru zile de festival, începând cu ora 20:30.
Pe lângă varietatea de preparate, ParkLake Garden își întâmpină vizitatorii cu zone de relaxare în aer liber, atât pentru cei mici, cât și pentru cei mari.
Evenimentul se va desfășura în zilele de 25 și 26 mai (16:00-23:00), respectiv 27-28 mai (11:00-23:00), cu sprijinul partenerilor Carrefour, ProFM, Pepsi Cola si Timișoreana, iar accesul este gratuit.