602 miliarde de euro până la sfârșitul anului 2017. Aceasta este valoarea la care se estimează industria comerțului electronic în Europa aflată în plină ascensiune. Specialiștii spun că eCommerce-ul va înregistra o creștere de 14% comparativ cu 2016. O altă creștere impresionată este dată de companiile (cu mai mult de 10 angajați) care au crescut semnificativ prin intermediul propriilor site-uri, de la 67% din toți comercianții în 2010, la 77% anul trecut. Doar 18% din aceste companii vând produse și servicii prin intermediul site-ului.
În mai puțin de o lună, Cluj Napoca este punctul de legătură pentru peste 350 de profesioniști și proprietari ai magazinelor online. Peste 50 de prezentări, workshopuri sau sesiuni de masterclass vor fi susținute de peste 35 speakeri internaționali și naționali în cadrul evenimentului Premium de Comerț Electronic TeCOMM eCommerce Conference&Expo din 24- 25 octombrie de la Grand Hotel Italia*****.
Ce costuri presupune deschiderea unui magazin online în România, la TeCOMM
Evenimentul TeCOMM este structurat pe 5 scene în prima zi a evenimentului, 24 octombrie: The Catwalk Stage (dedicat magazinelor online de fashion), Markday (pentru profesioniștii în marketing online), Start-up Area Powered by eMAG Marketplace (proprietarii care doresc să își deschidă un magazin online), SEO Masterclass și Antreprenor pe www.
În cadrul secțiunii Start Up Area Powered By eMAG Marketplace, Cristina Sindile, General Director în cadrul Btmic.ro va prezenta oportunitățile de finanțare ale afacerilor mici și mijlocii, ce înseamnă să ai o afacere mică/mijlocie și cum pot fi folosite oportunitățile din online în finanțare. Cristina are o experiență de peste 13 ani în IMM-uri, iar de 2 ani este director general la BT Mic. BT Mic a luat naștere din dorința de a oferi IMM-urilor un rol de susținere complet și specializat pe raza lor de activare.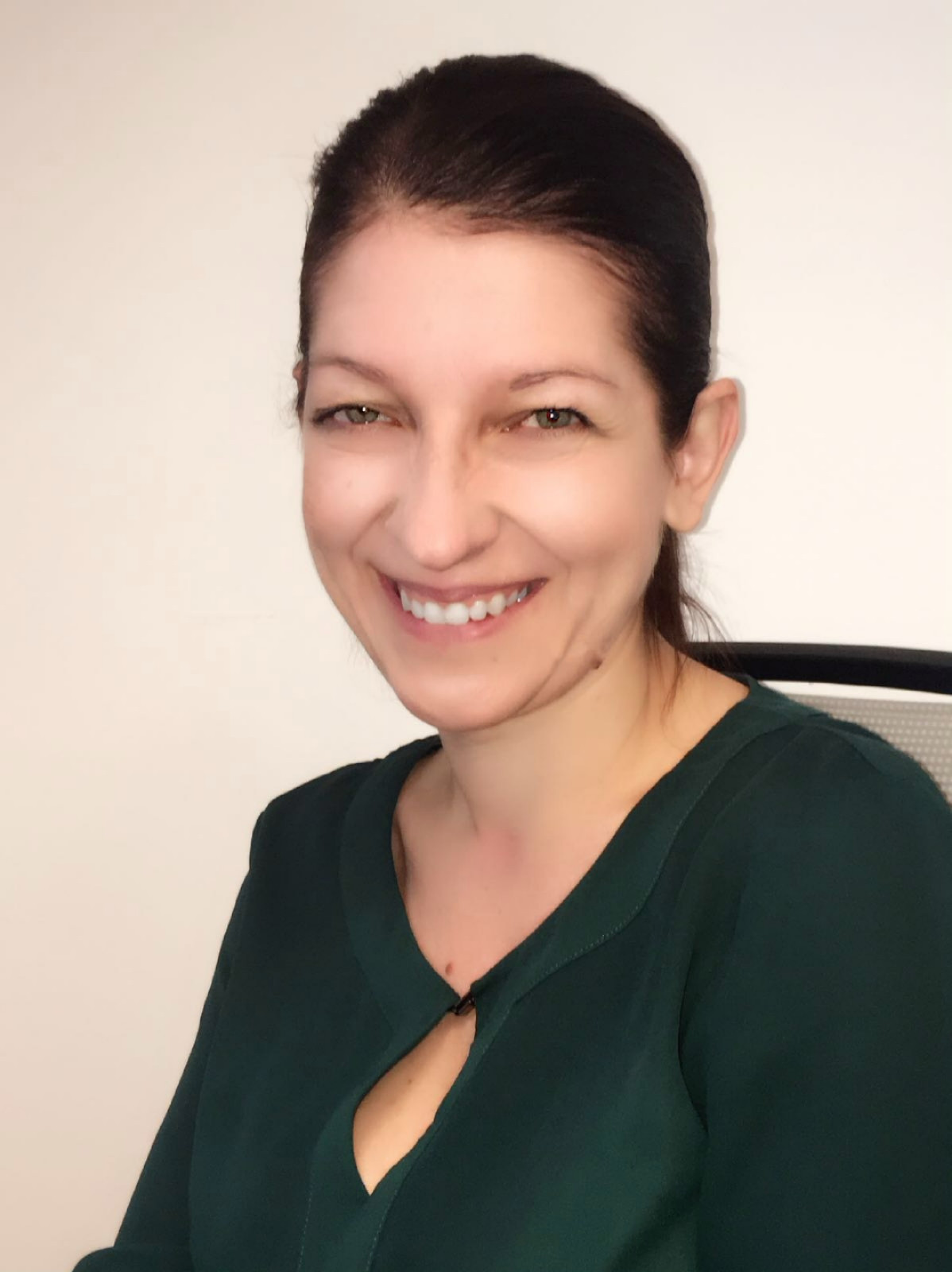 Reprezentatul GoInStore, Johnathan Lewis (Head of Marketing) are o experiență de peste 14 ani în marketing în companii precum Rakuten Marketing, ACHICA, Hakket London, iar în 24 octombrie discută despre importanța optimizării călătoriei consumatorului pe site în cadrul secțiunii Markday. GoInStore este pionier în folosirea tehnologiei mobile pentru a crea o legătură între client și comerciant, iar compania colaborează cu companii de renume precum Farfetch, Dyson, Porsche și Marriott International.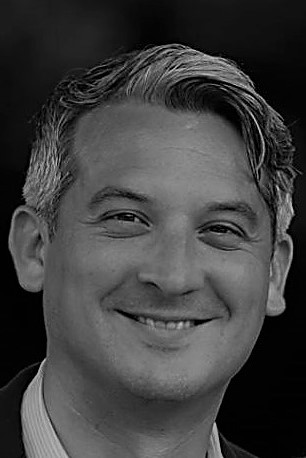 Masterclass-ul SEO din cadrul evenimentului este susținut de Ovidiu Joița (Owner, iAgency) și este dedicat profesioniștilor care doresc să crească vânzările magazinelor online și să atragă consumatorii prin optimizarea site-ului. Proprietarii magazinelor online din industria fashion au posibilitatea de a participa în cadrul secțiunii The Catwalk Stage unde speakeri din companii precum Netcomm Suisse, Elefant.ro, Zoot.ro, MKOR, Fashion Days, Kurtmann.ro sau DWF vor aborda tematici legate de: provocările industriei, dezvoltarea pieței la nivel internațional, optimizarea magazinelor online sau eficientizarea proceselor de lucru.  
Pentru prima dată în cadrul unui eveniment de comerț electronic, TeCOMM include și secțiunea Antreprenor pe www dedicată exclusiv proprietarilor care doresc să crească la nivel internațional. Manuel Da Costa (Effective Experiments), Florinel Chiș (ARMO), Dan Vidrașcu (Elefant.ro) sau Laurențiu Cenușă (Free Wifi) vor dezbate provocările dezvoltării.
 +50 de prezentări, 6 scene și conținut premium la TeCOMM
TeCOMM, evenimentul Premium de Comerț Electronic este structurat în această ediție pe două zile, la fel de captivante și complexe. In timp ce prima zi, 24 octombrie, găzduiește 5 workshopuri ce livrează informații valoroase și nișate pe categorii de interes, a doua zi, 25 octombrie, reunește reprezentați ai marilor jucători pe piața eCommerceului, precum eBay (Samuel Laurinkari, Head of EU Affairs), Philips (Adam Palczewski, Global Senior Manager), Littledata  (Edward Upton, Founder), GfK (Marco Wolters Global Industry Lead Fashion, Home and Lifestyle), Exponea (Jakub Minks Regional  Director Central & Eastern Europe), eMAG Marketplace (Florin Filote Director) alături de Netcomm Suisse, Conversion, Netopia MobilPay, Altex, Semrush sau Frisbo.
Profesioniștii prezenți la eveniment au posibilitatea de a dezvolta business-ul lor și în cadrul zonei expoziționale ale evenimentului. TeCOMM se află la cea de-a 7-a ediție în Cluj-Napoca, iar înscrierile continuă pe site-ul oficial: www.cluj.tecomm.ro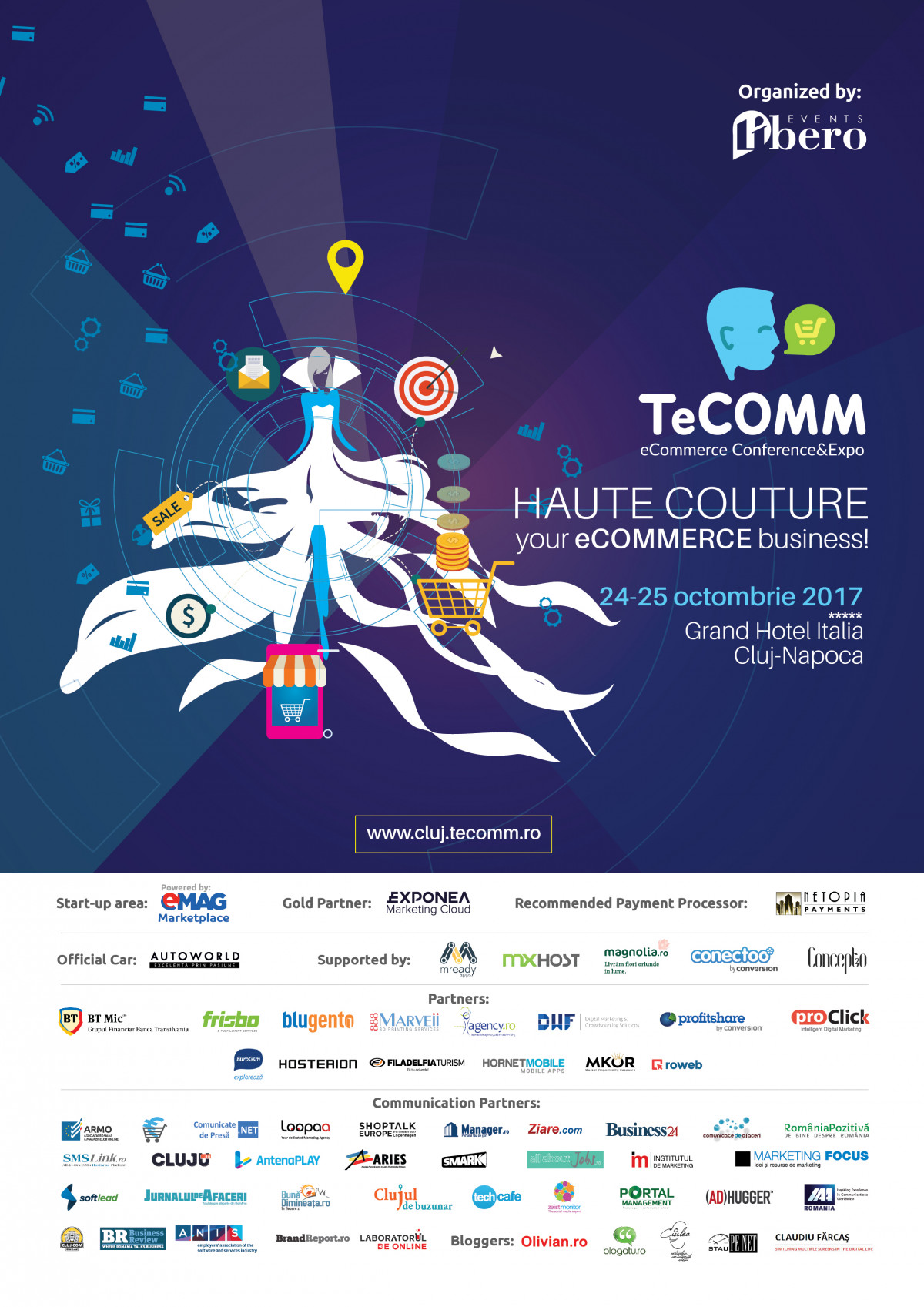 Companiile care au înțeles aportul pe care conferința de eCommerce îl are în dezvoltarea mediului de afaceri online și care susțin acest eveniment sunt:
Gold Partner: Exponea
Start-up Area Powered by: eMAG Marketplace
Parteneri: Btmic.ro, Blugento, iAgency, DWF, Profitshare, Proclick, Marveii, Marveii, EuroGSM, Hosterion, Filadelfia Turism, Hornet Mobile, MKOR, Frisbo, Roweb
Supported by: MxHost, Mready, Florăriile Magnolia, Conectoo, Concepto
Recommended Payment Processor: Netopia mobilPay
Official Car: Autoworld