Tehnologia și, în special, inteligența artificială servesc de la o zi la alta tot mai mult industriilor creative și business-urilor care urmăresc implementarea de procese automatizate.
Targetarea, personalizarea, evaluarea conform unor KPIs - acestea sunt doar câteva dintre aspectele care îi ajută pe antreprenorii români să urmărească rezultatele măsurabile.
Interesul la nivel global față de tot ce înseamnă automatizare este unul crescut și sprijinit de branduri care investesc anual în tehnologie (companii precum Samsung, Glo, Huawei, Telekom, eBay, Asos, Alibaba etc). La nivel local însă, desi există interes și oameni pregătiți în acest sens, procesul nu are același impact.
Hand-on Artificial Intelligence
Masterclass-ul dedicat dezvoltatorilor de Inteligență Artificială și Big Data are loc pe 9 Noiembrie 2018 și este organizat sub umbrelaTeCOMM, evenimentul premium de eCommerce din Europa de Est.
Eveniment hands-on structurat sub forma unui MasterClass, AI & BIG DATA for developers se adresează arhitecților de software, managerilor tehnici, dezvoltatorilor de AI și specialiștilor în data science și reprezintă cadrul ideal de învățare, creare, dezvoltare și testare a programelor care au menirea de a neschimba total viața.
"Starting a Big Data project: from collecting the data to machine learning using Kafka, Spark, HDFS and Zeppelin" este tematicape care Felix Crișan și ValentinaCrișan o vor dezbate alături de specialiștii în Inteligență Artificială și Big Data.
"Ne vom concentra pe 3 tehnologii: Apache Kafka, Apache Spark, Apache HDFS. În egală măsură, Apache Zeppelin ne va permite să conectăm toate tehnologiile și să construim un proiect end-to-end, bazat pe date concrete ", declară Felix Crișan.
Cine sunt trainerii evenimentului?
Cu o experiență de peste 20 de ani în Tehnologia Informației, Felix Crișan și-a început activitatea în calitate de reasercher în social science, a continuat în calitate de developer pentru COTS. Felix coordonează și supraveghează numeroase proiecte, iar în prezent este Co-founder & CTO în cadrul Netopia Payments și mobil Pay Wallet.
Valentina Crișan este Consultant & Trainer Big Data Technologies @ Densodata. Cu o experiență de peste 14 ani în telecom și domenii IT, Valentina este pasionată de cloud si data, susține cursuri Cassandra, Hadoop și cursuri de architectura big data.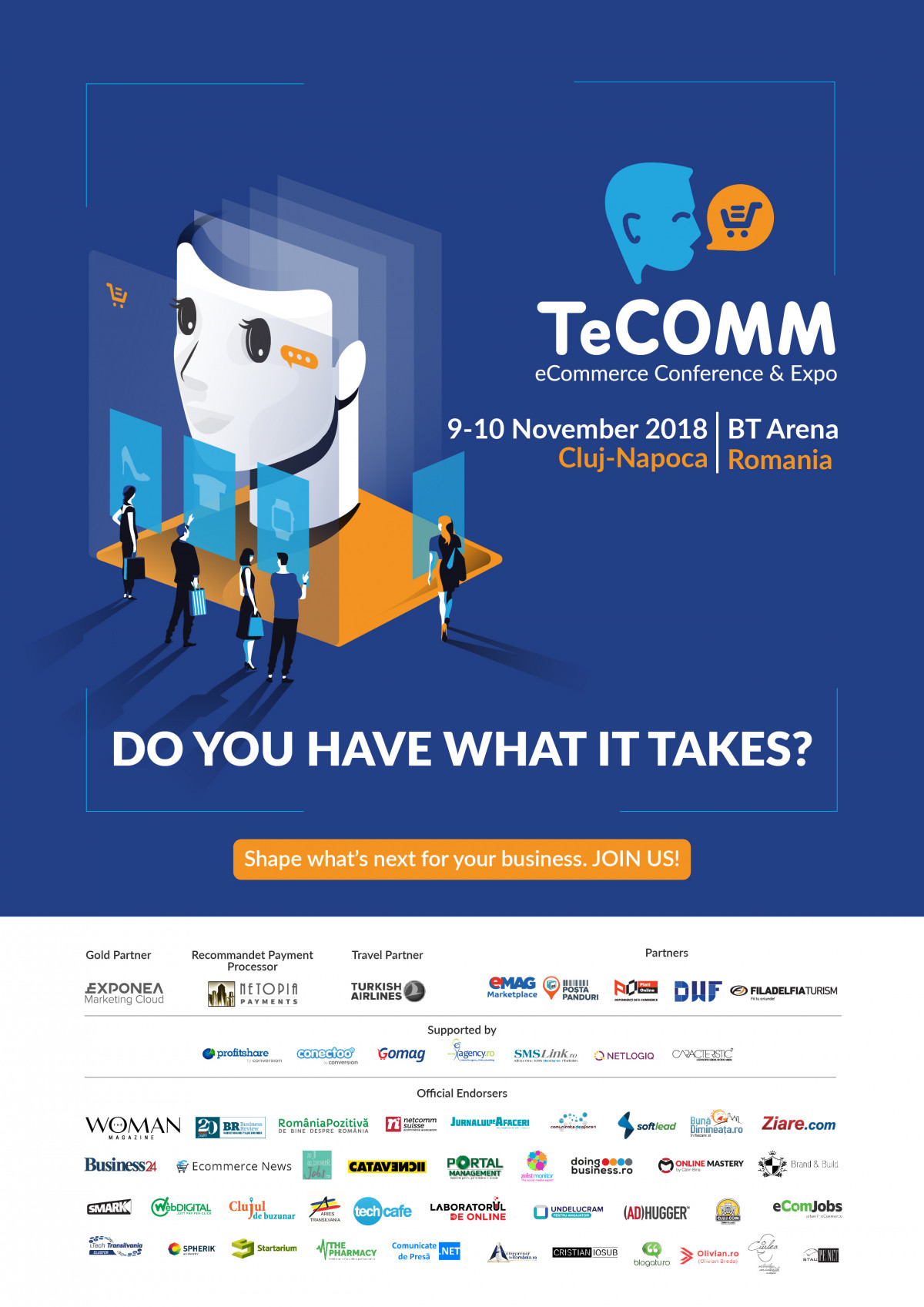 Parteneri: Exponea, Netopia, Turkish Airlines, Kiss FM, DWF, eMag Marketplace, Filadelfia Turism, C-Solution, SMSLink.ro, Profitshare, Conectoo, iAgency.ro, Gomag, Online Mastery