Pentru fanii filmelor Disney, destinația zilei de ieri a fost Cinema City Cotroceni. Cei peste 300 de invitați au urmărit entuziasmați "Maleficent: Mistress of Evil / Maleficent: Suverana Răului", povestea plină de emoție, adrenalină și magie semnată de regizorul Joachim Rønning.
Cu Angelina Jolie, Elle Fanning și Michelle Pfeiffer în rolurile principale, noul film Disney continuă aventura fantastică care a cucerit deja milioane de fani, cu noi alianțe în lupta pentru protejarea regatului Moors.
Regizorul norvegian a adunat o echipă foarte talentată de oameni creativi care au dat viață viziunii lui despre noul film "Maleficent: Mistress of Evil / Maleficent: Suverana Răului". Printre ei îi regăsim pe directorul de imagine Henry Braham, designerul de producție Ellen Mirojnick, compozitorul Geoff Zanelli, editorii de film Laura Jennings și Craig Wood, supervizorul de efecte speciale Gary Brozenich, designerul de machiaj Paul Grooch, designerul de efecte speciale David White și coordonatorii de cascadorii Simon Crane și Jo McLaren.
Avanpremiera filmului "Maleficent: Mistress of Evil / Maleficent: Suverana Răului" în România a avut loc la sala IMAX de la Cinema City, iar invitații s-au bucurat de atmosfera de cinema specială de la evenimentul de lansare– sesiuni foto, look Maleficent realizat de Irina Antonie, make-up artist MAC, tricouri personalizate oferite de Reserved și popcorn delicios.
Printre persoanele publice care au răspuns invitației s-au numărat Anca Bartoș alături de fetele ei, Giulia și fiica sa, Ela Crăciun și micuța Alesia, Gabriela Cristea și Tavi Clonda, Giulia Nahmany și fetițele ei, Ioana Ginghină împreună cu Ruxandra Papadopol, Camelia Potec, Andreea Perju alături de fetițele ei, Sasha Borona, Iulia Verdeș, Ana Stănescu, Doinița Oancea, Emily Burghelea, Raluca Moianu împreună cu fata ei, Alin Gălățescu, Alexandra Gavrilă, Andrei Leonte, Andra și Răzvan Gogan, Oana Roman, Vica Blochina și băiatul ei, Simona Țăranu, Cristina Herea, Nouri Nouria, Alexandru Avădanei, Monica Iagăr alături de Maya.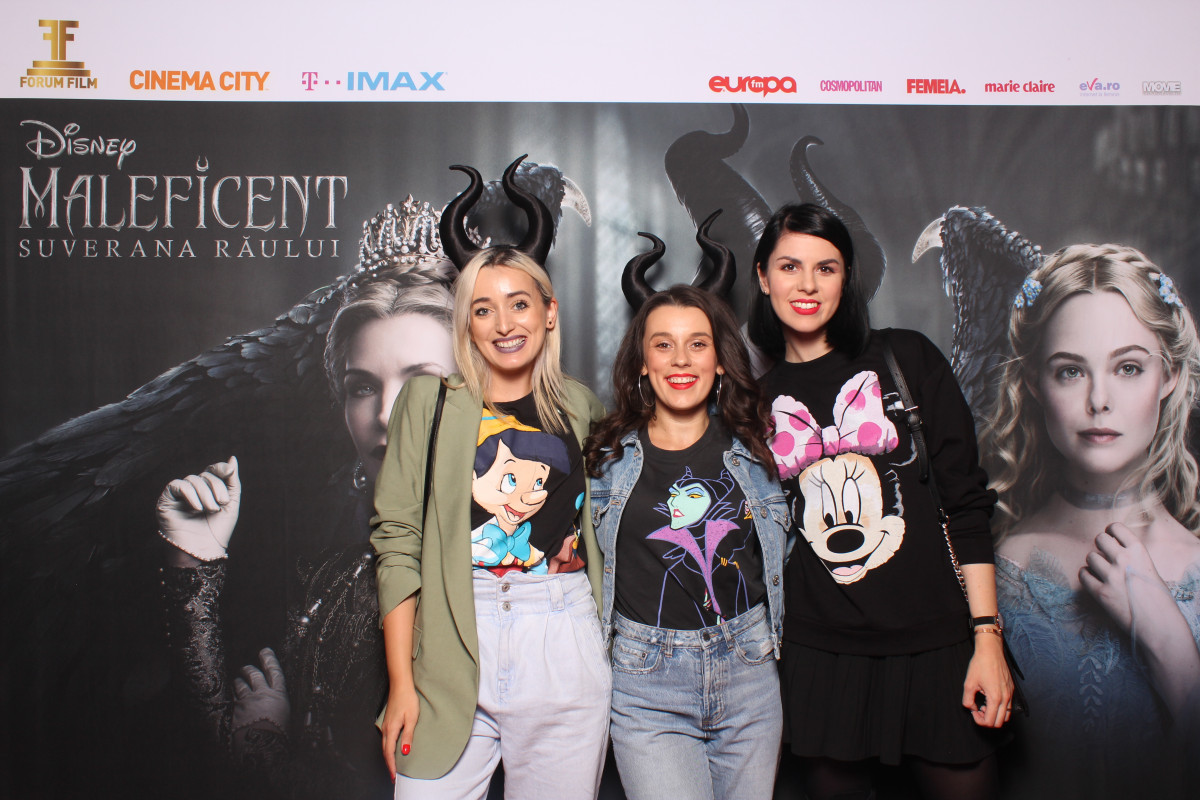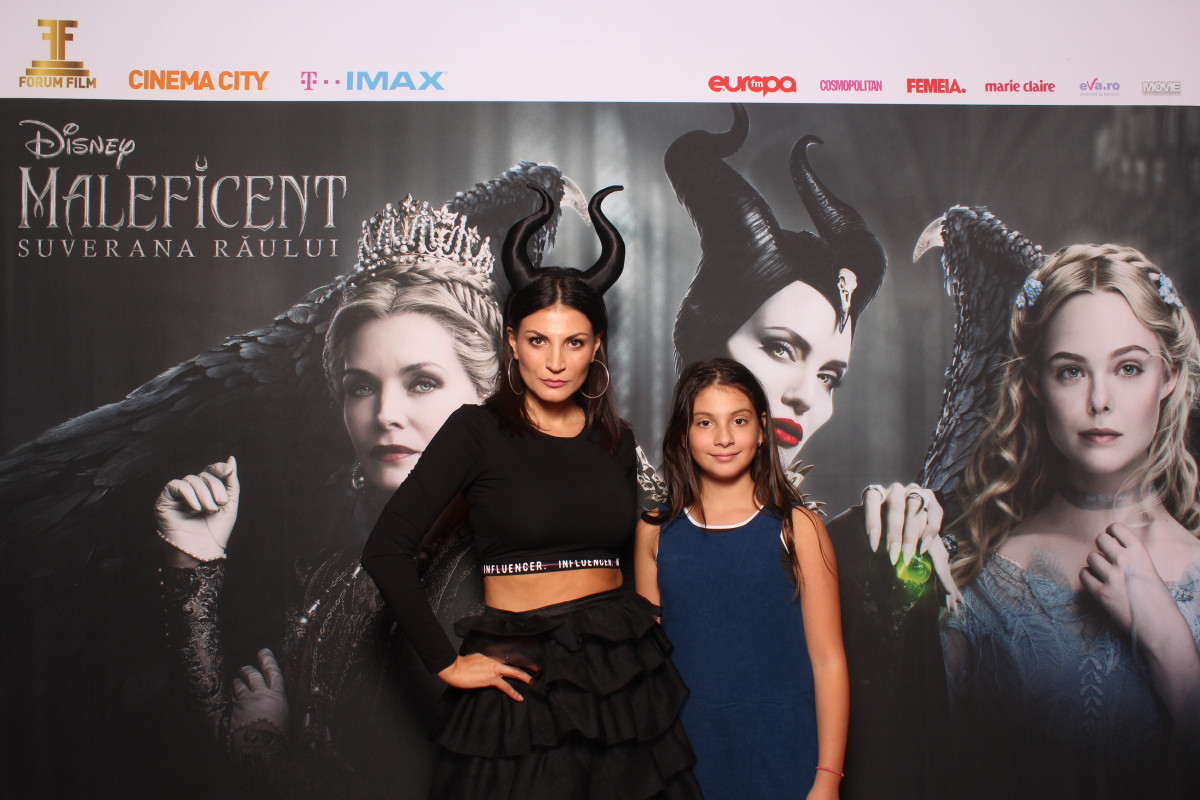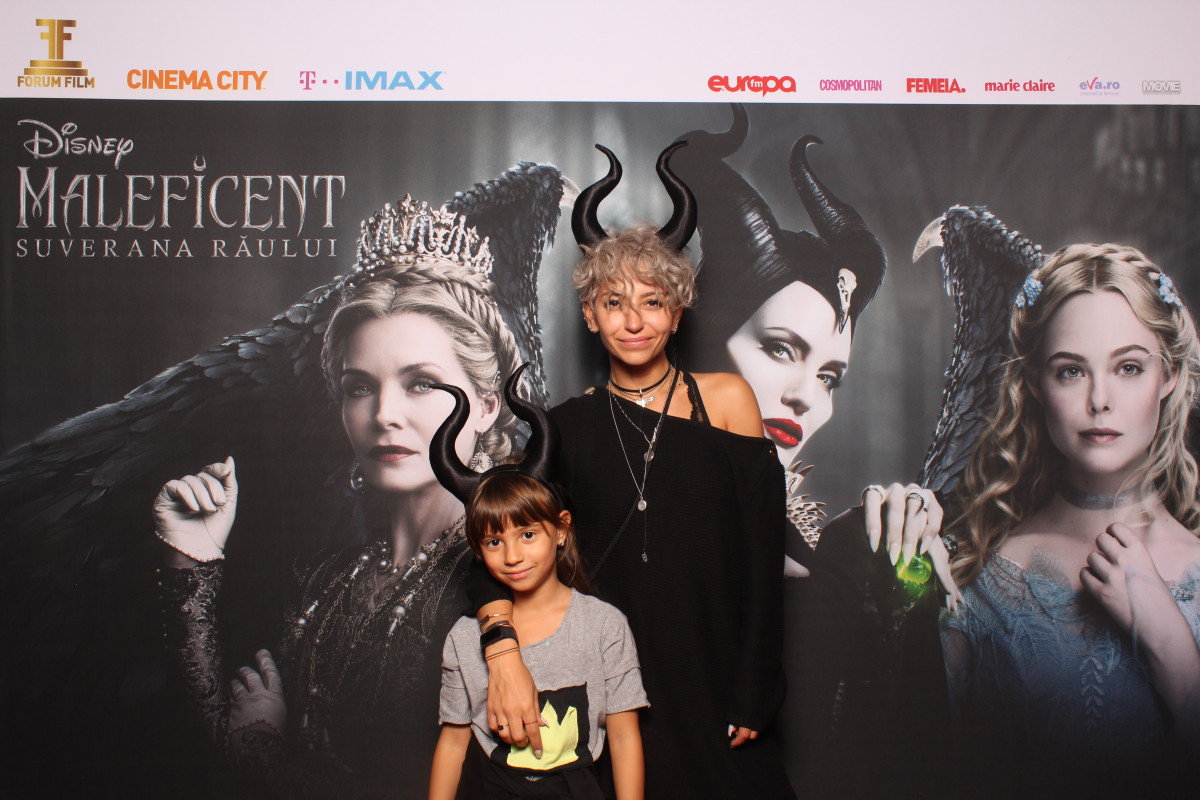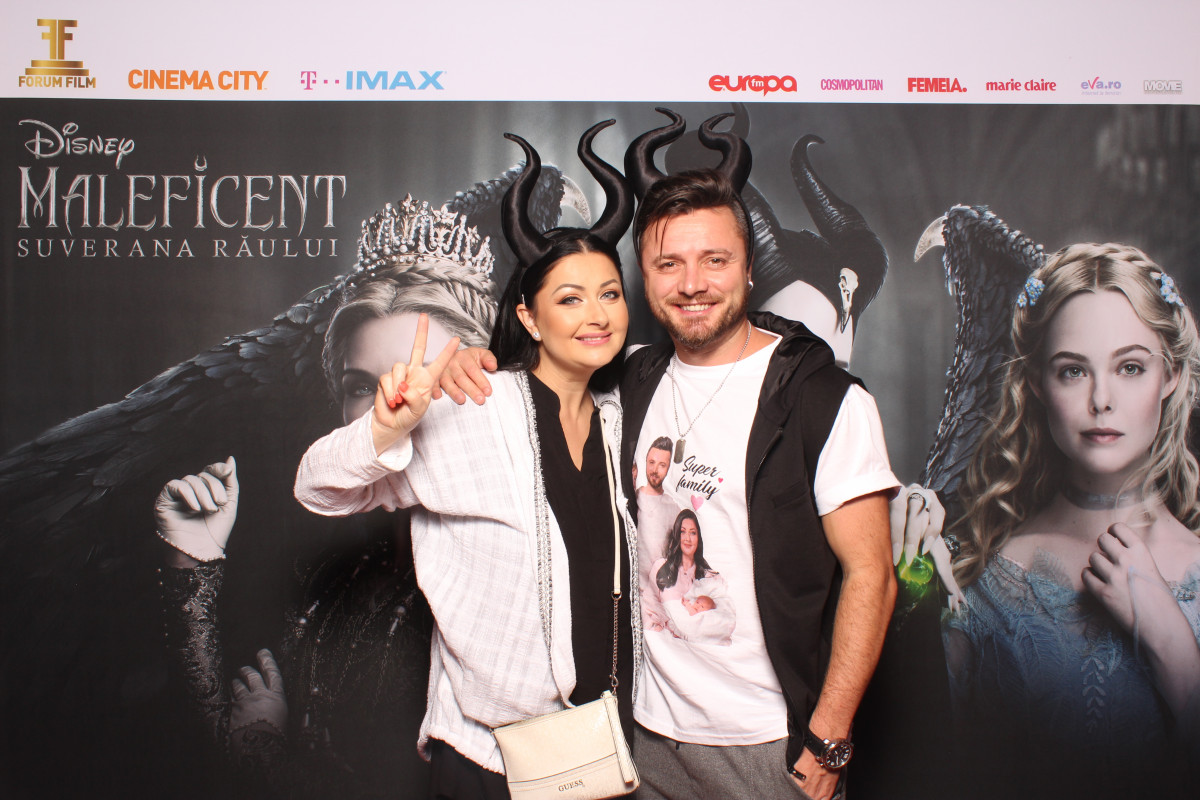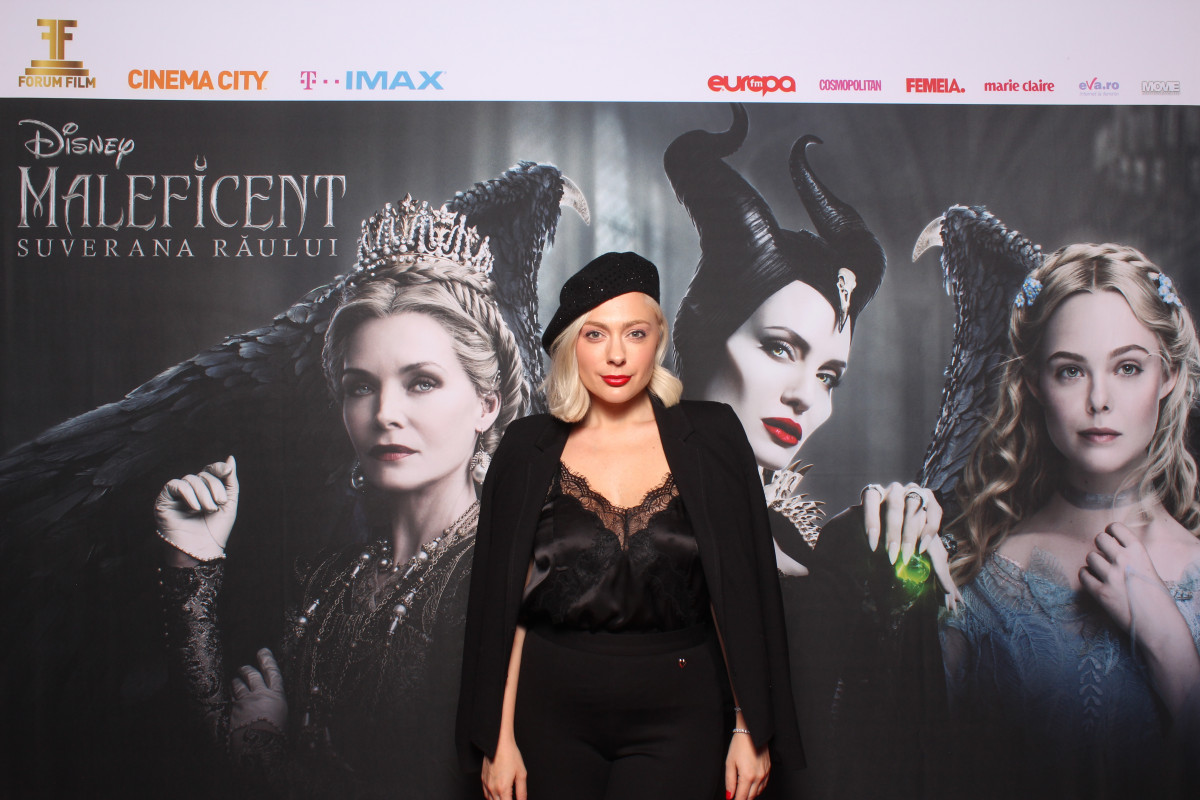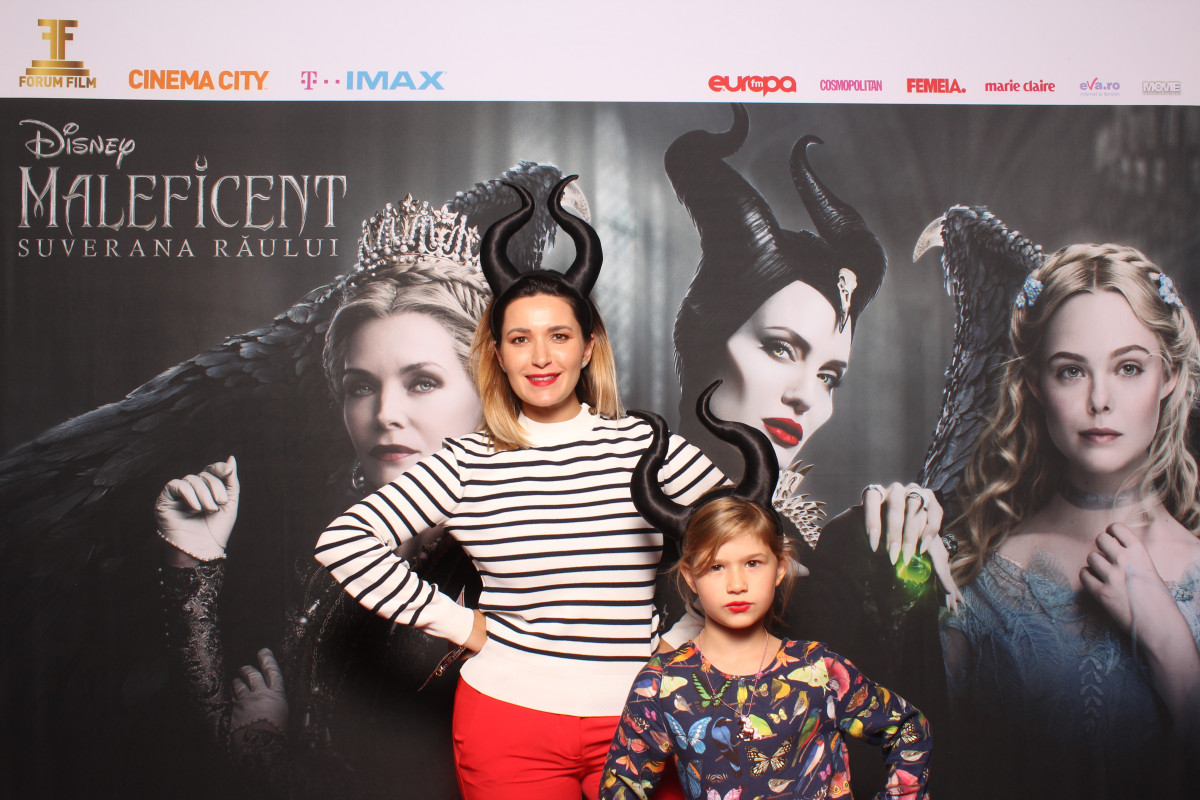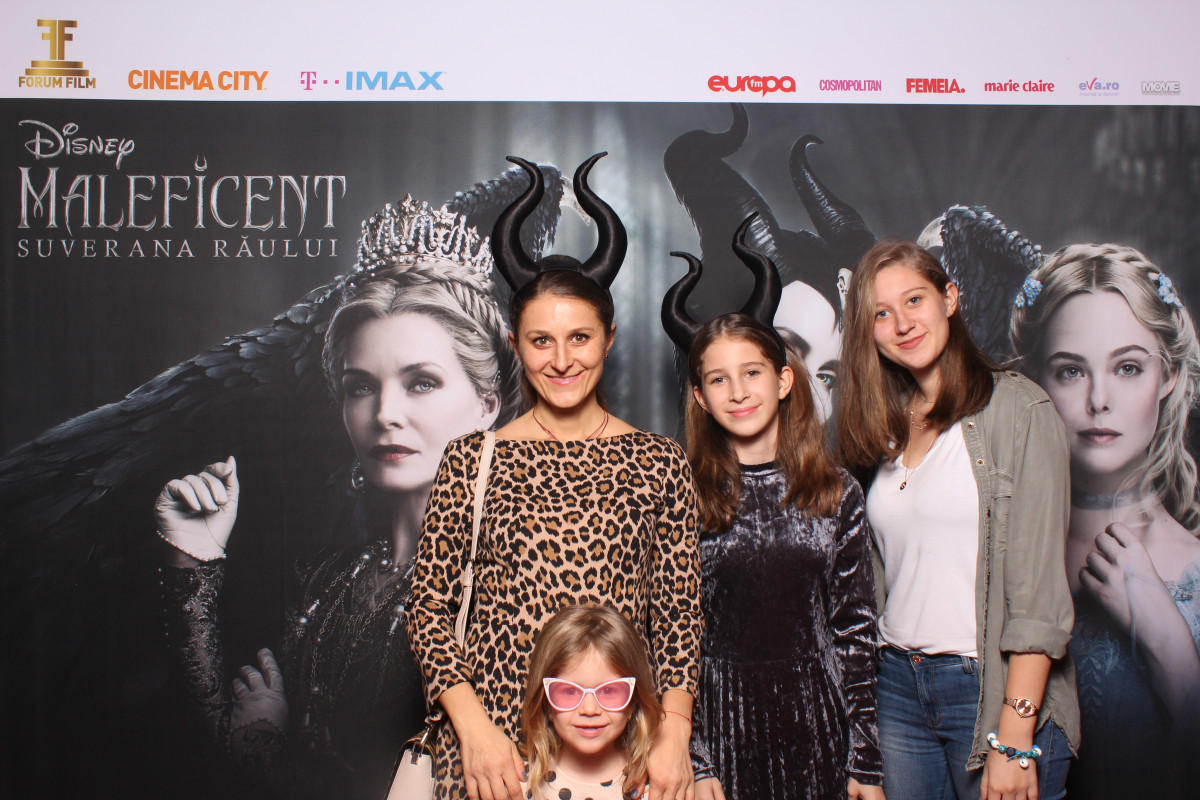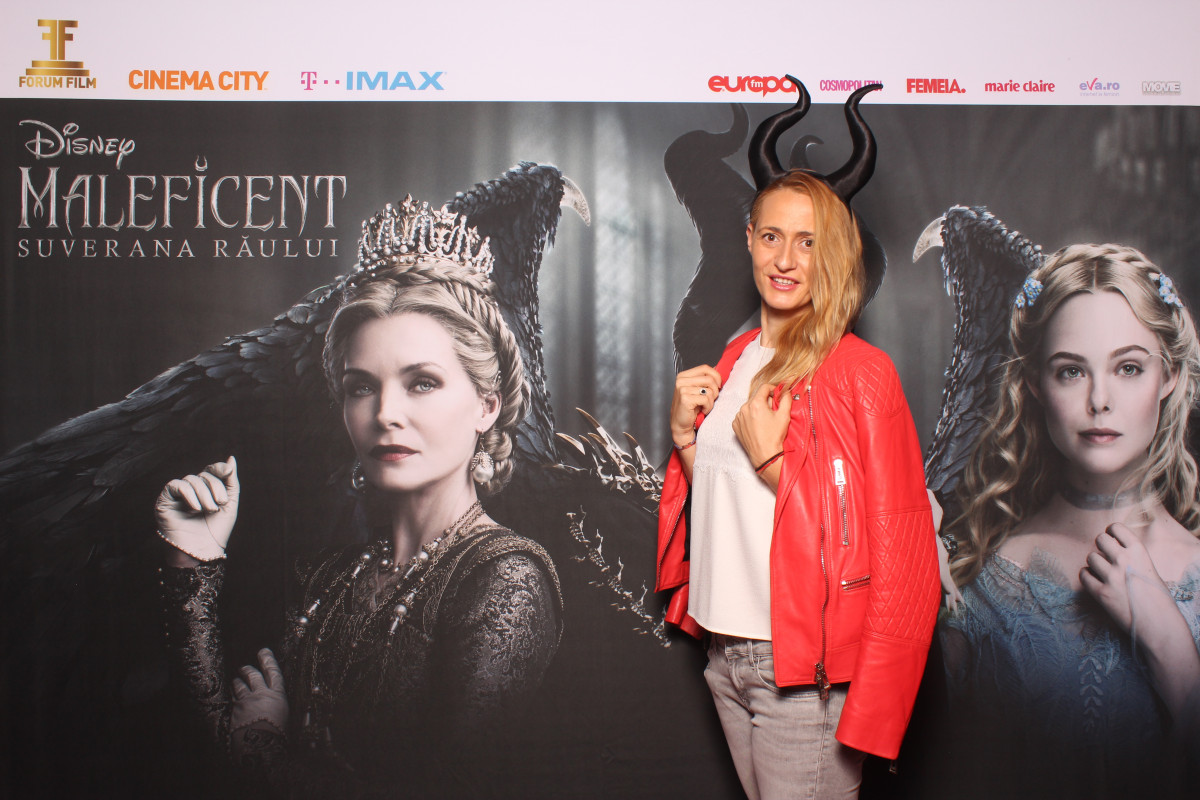 "Suntem onorați că am contribuit la promovarea celei mai recente producții Disney în România. Am crezut în puterea conținutului, am fost atenți la specificul acestui proiect și contextul de apariție, nu am urmat rețete și am ales împreună cu clientul nostru un mix de comunicare adaptat obiectivelor acestei producții – materiale de presă dedicate, parteneriate media, endorsement de la influențatori în social media, proiecte speciale cu Alexia Eram și Andra Gogan, activare dedicată generatorilor de conținut fani Maleficent și nu ne oprim aici.", a declarat Raluca Zamfir (Managing Partner RANEvents PR Agency).
Filmul este distribuit de Forum Film România și intră în cinematografe din 18 octombrie în 3D și IMAX 3D, în variantele subtitrată și dublată.