Creativi și pionieri în tehnologie s-au întâlnit aseară la Veranda Mall, la cel de-al doilea Cinema VR din Europa. Cu ce ocazie? Să discute despre cele mai inedite moduri de a spune povești, de azi și de mâine.
Evenimentul a fost realizat împreună cu Realities, iar discuția a fost moderată chiar de către Dan Benzakein, fondatorul acestui think tank dedicat profesioniștilor din industria realității virtuale și augumentate. Dan este un parizian creativ cu background în film, iar dezbaterea a fost completată de Deborah Chen, fondatoarea cinema-ului, și regizorul de film Eugen Giani Oprină. Cei trei au discutat despre experiența de a transmite povești. Aceasta experiență devine multisenzorială și acaparează complet publicul. Arta cinematografică nu mai e de ajuns, sunt necesare elemente teatrale specifice.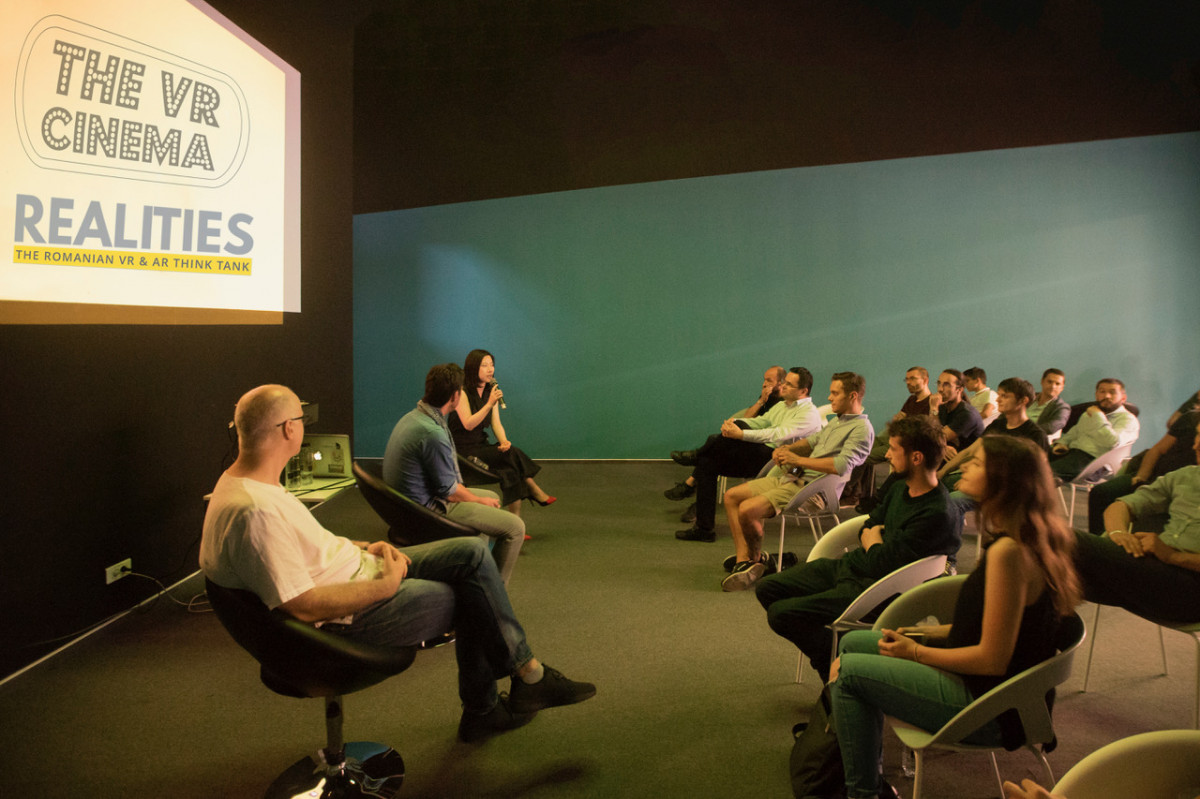 Magia din Cinema VR vine din faptul că spectatorii sunt transpuși în centrul altor lumi, pe care le pot explora din toate unghiurile. Spre exemplu, în producția Eu, Philip (secțiunea SF), spectatorul se identifică direct cu celebrul Philip K. Dick, fiind transpus în corpul unui android. Atunci când o întreagă clasă de studenți se uită curioasă direct în ochii acestuia, senzația este extrem de reală și autentică. În plus, aventura din film dezvăluie viziuni diferite publicului, ceea ce face ca experiența unui film VR să fie mult mai interactivă și interesantă, față de un film clasic.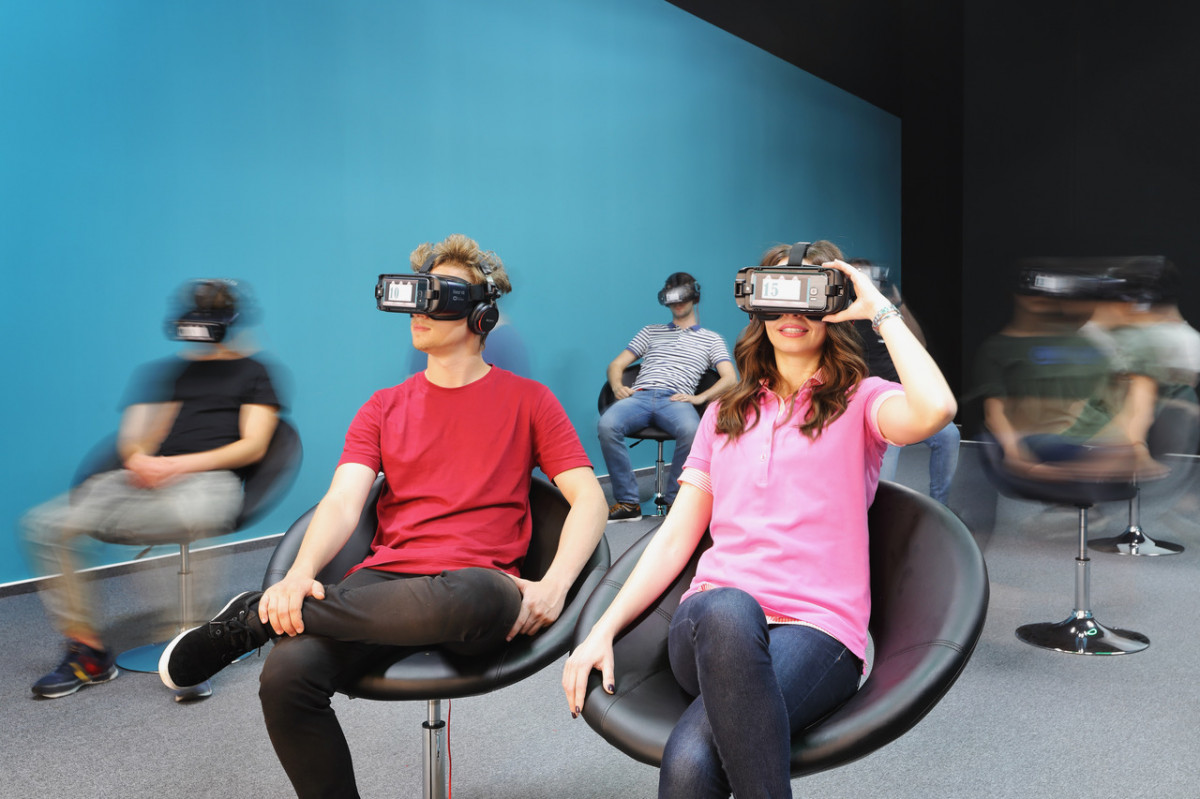 Evenimentul VR Realities a explorat primii pași pe care creativii și oamenii tehnici îi învață în termeni de storytelling experiențial. Un teritoriu curajos și fascinant, care schimbă o dată cu modul de a spune povești și felul în care oamenii se raportează la experiențele trăite și le transpun prin filtrul personal.
Atât Deborah Chen, cât și restul pionierilor din domeniu vor să aducă aceste experiențe cât mai aproape pentru publicul bucureștean, dar nu numai. Ei au deschis un portal către aceste lumi captivante, și adevărul este că bucureștenii se află printre primii care pot experimenta formele inedite de artă sau divertisment, în cadrul centrului comercial Veranda Mall, la THE VR CINEMA.
Primul cinematograf VR din România a fost lansat în Veranda Mall în luna iunie a acestui an și oferă experiențe VR de 30 de minute. Pasionații de filme pot alege dintr-un portofoliu de 17 producții grupate în patru pachete tematice: documentare, comedii, călătorii și Sci-Fi, și au ocazia să urmărească filme diferite în același timp.
THE VR CINEMA este deschis este deschis de marți până vineri, între 14:00 și 22:00 și de la 12:00 la 22:00 în weekenduri.