Grand Cinema & More găzduiește transmisiunile stagiunilor de toamnă ale The Metropolitan Opera din New York și ale binecunoscutului Teatru Bolshoi din Moscova. Începând din octombrie, programul cinematografului va include transmisiuni live și înregistrat ale unora dintre cele mai apreciate spectacole de operă și balet. Biletele și abonamentele au fost deja puse în vânzare.
Stagiunea The Metropolitan Opera aduce în fața publicului arii care au sfidat timpul, opere ale unor compozitori celebri și distribuții spectaculoase. Iubitorii de spectacole clasice pot alege dintre opere consacrate, precum Aida, Carmen, La Traviata, Adriana Lecouvereur, Fiica Regimentului (La fille Du Régiment), Samson și Dalila (Samson et Dalila) sau Walkiria, dar și piese de la jumătatea secolului trecut sau care și-au avut premiera în distribuția actuală în cadrul MET, printre care La Fanciulla Del West, Dialogues des Carmélites sau Marnie.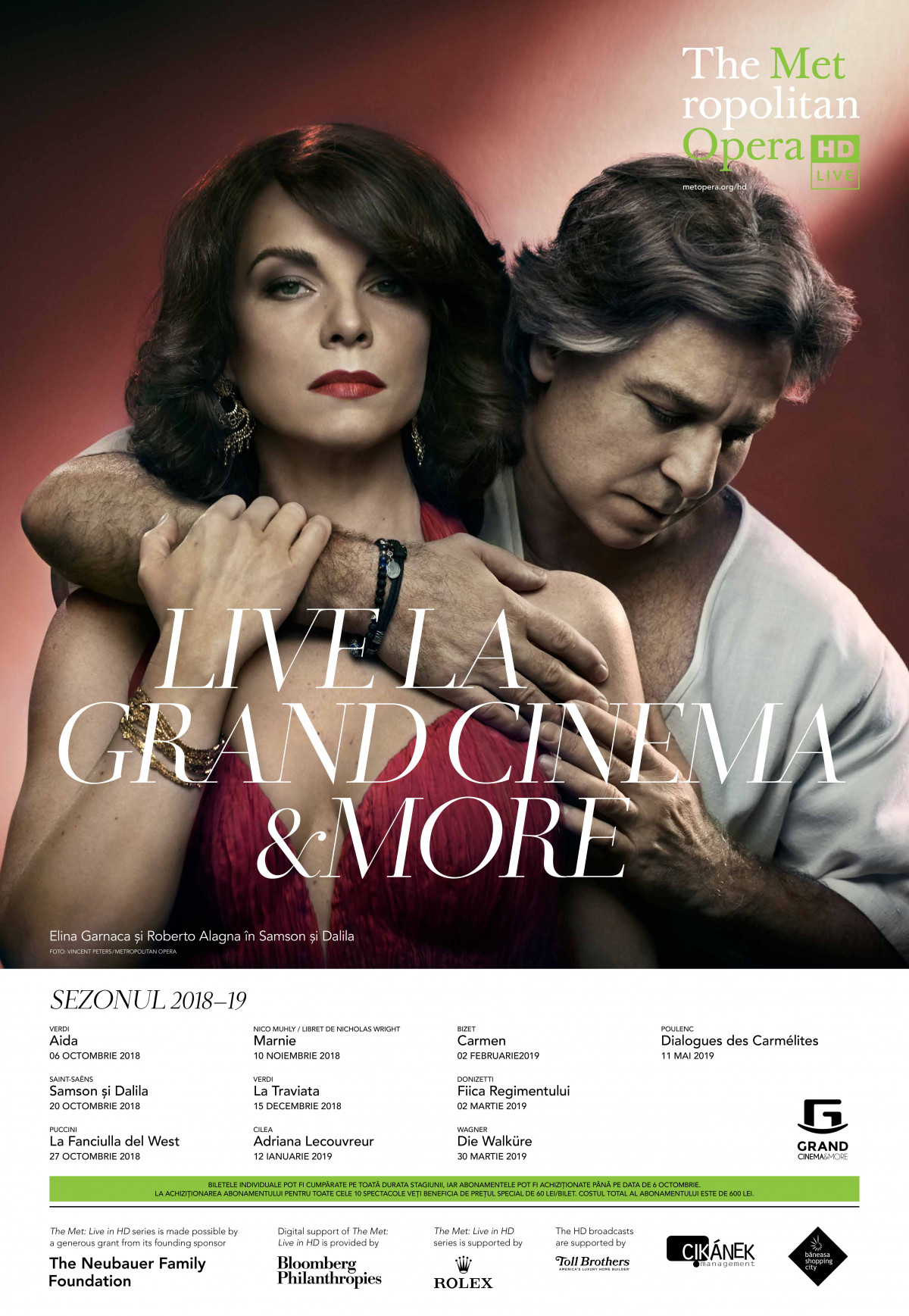 Pasionații de balet au șansa de a urmări live și înregistrat reprezentații emblematice ale unuia dintre cele mai cunoscute teatre din lume. În cinematograf vor fi transmise reprezentații ale Teatrului Bolshoi, precum Don Quixote, Spărgătorul de Nuci (The Nutcracker), La Bayadère, Carmen Suite / Petrushka sau La Sylphide, reinterpretări ale unor basme cunoscute – Frumoasa din Pădurea Adormită (The Sleeping Beauty) – și Epoca de Aur (The Golden Age), un spectacol plin de însuflețire, pe partituri de jazz.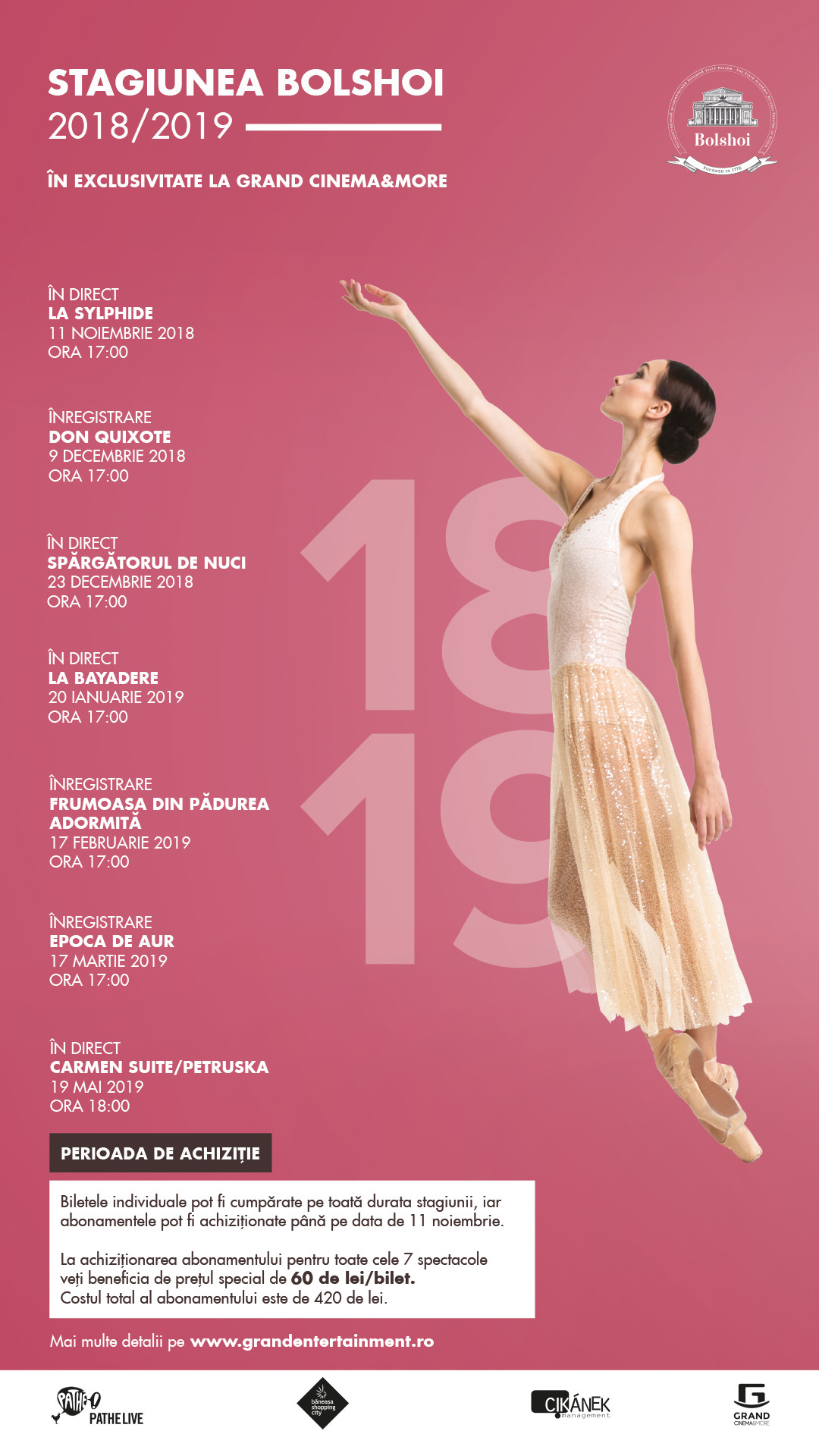 Biletele și abonamentele au fost deja puse în vânzare. Toate cele 10 spectacole ale stagiunii The Metropolitan Opera pot fi urmărite la prețul special de 600 de lei, iar stagiunea completă de 7 spectacole a Teatrului Bolshoi, la prețul de 420 de lei. Achiziționarea oricărui abonament include și un voucher de două bilete pentru oricare dintre spectacolele alternative din stagiunea de toamnă.