Grand Cinema & More oferă șansa spectatorilor ce au achiziționat bilete la oricare dintre transmisiunile de la The Metropolitan Opera sau de la Teatrul Bolshoi de a vedea reprezentații ale spectacolelor pe scenele din New York și din Moscova.
Promoția care însoțește transmisiunile Teatrului Bolshoi a devenit deja tradiție pentru Grand Cinema & More. Anual, unul dintre spectatorii transmisiunilor din cinematograf este câștigătorul unei excursii la Moscova, unde poate urmări live una dintre cele mai apreciate trupe de balet ale lumii. Și anul acesta, odată cu deschiderea stagiunii 2017-2018, promoția revine în cinematograf, oferind șansa unui spectator să vadă The Flames of Paris chiar pe scena faimosului teatru, in data de 4 martie 2018.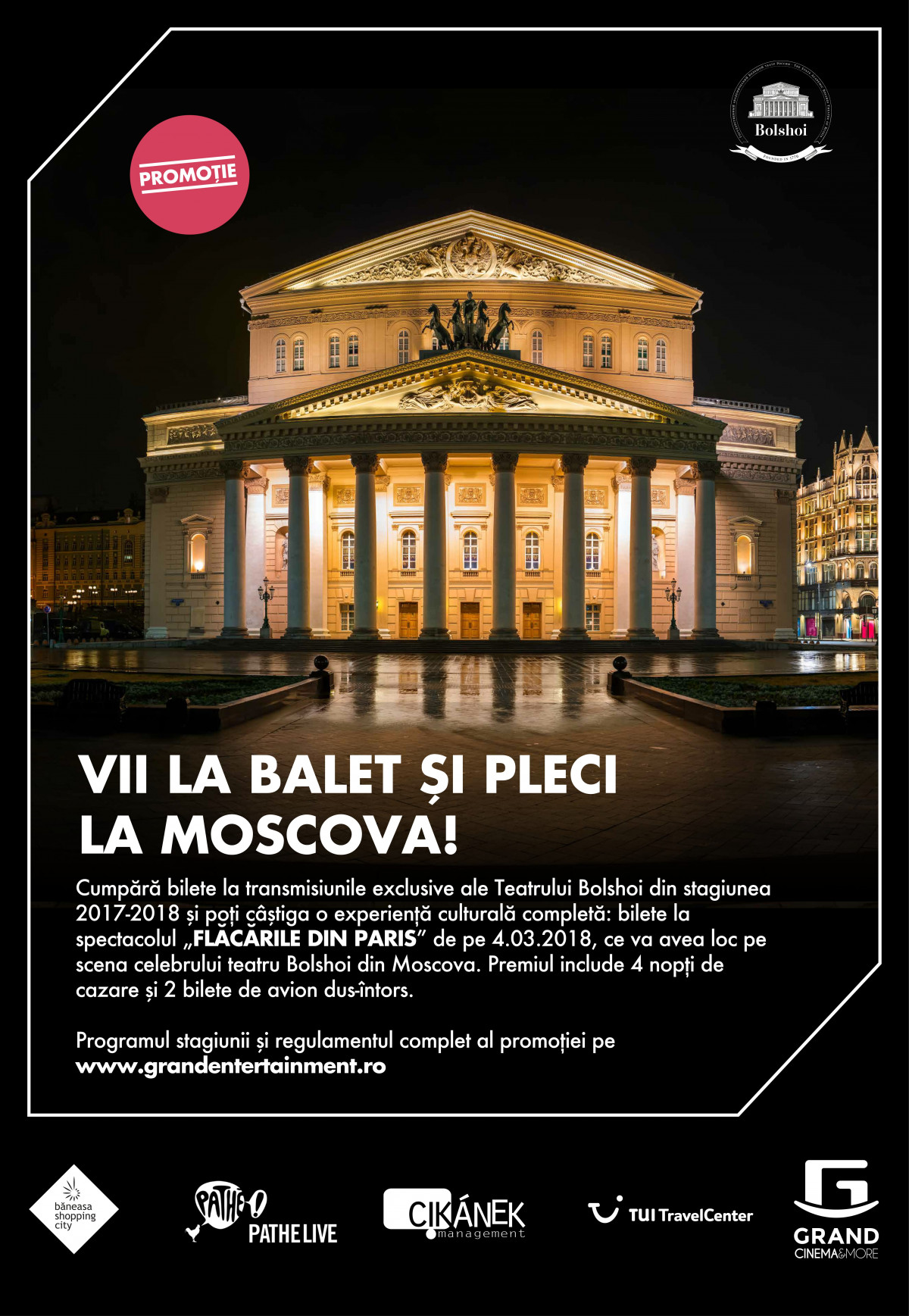 În plus, anul acesta, promoția este valabilă și pentru transmisiunile de la The Metropolitan Opera, iar spectatorii pot câștiga o excursie la New York și bilete la spectacolul Tosca, din data de 21 aprilie 2018.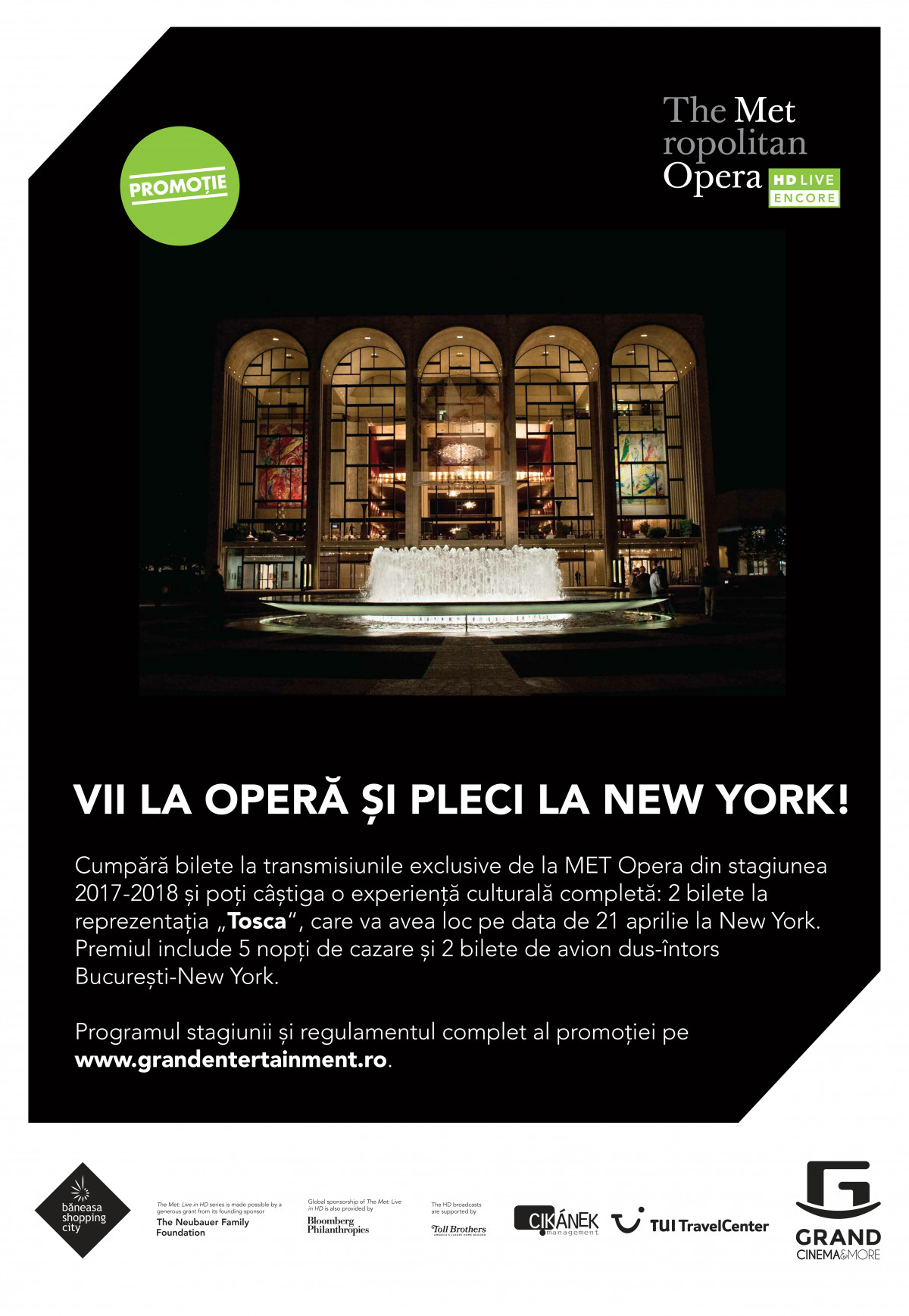 Ambele promoții funcționează conform aceluiași mecanism de înscriere și tragere la sorți, la finalul căruia unul dintre cei înscriși va primi două bilete la spectacolul aferent campaniei în care s-a înscris și îi vor fi asigurate transportul și cazarea pentru două persoane.
Astfel, pentru fiecare bilet achiziționat la una dintre transmisiuni, cumpărătorul primește un talon de participare, ceea ce înseamnă că, la achiziționarea unui abonament, acesta va putea completa câte un talon pentru fiecare transmisiune.
Câștigătorii vor fi anunțați in cadrul unuia dintre spectacolele din program – câștigătorul promoției Bolshoi, în timpul reprezentației de balet Spărgătorul de Nuci, pe 17 decembrie, iar câștigătorul promoției The Metropolitan Opera, în data de 27 ianuarie, în timpul spectacolului de operă Tosca.