Pe 24 și 25 octombrie Cluj-Napoca a găzduit cel mai mare eveniment de eCommerce din Europa de Est. Peste 400 de proprietari ai magazinelor online și profesioniști ai comerțului electronic și-au dat întâlnire la Grand Hotel Italia***** pentru a lua parte la +50 de prezentări purtate de către top playerii eCommerce-ului național și internațional.
Industria eCommerceului a înregistrat o creștere masivă în ultimi ani, de accea din dorința de a oferi participanților un conținut relevant și concentrat în informații utile anul acesta evenimentul a fost structurat pe două zile pe domenii de interes diversificate.
Tematici abordate la TeCOMM
Prima zi a fost dedicată workshopurilor împărțite pe cinci secțiuni: o zona dedicată marketerilor, una pentru cei ce doresc să afle mai multe despre SEO, Google Anlitycs sau indexare. Antreprenorii au dispus de o zonă dedicată lor, iar cei care numai de puțin s-au aventurat în lumea eCommerce-ului au luat parte la workshopurile din cadrul secțiunii Start UP Area Powered by eMAG Marketplace.
Secțiunea de Start UP Area a găzduit unele dintre cele mai dinamice și de interes workshopuri. Participanții din această secțiune au primit inside-uri utile despre cum să își deschidă un magazin online sau cum să îl dezvolte pe cel deja existent. Dezvoltă business-ul tău la un alt nivel, este subiectul dezbătut de George Iordache Sales Team Leader, eMAG Marketplace România unde accentul a fost pus pe importanța trecerii din offline în online, perpectiva de ansamblu asupra afacerii, dar și tehnologiile folosite pentru a îmbunătăți experiența consumatorului, acesta afirmând că "trăim în era tehnologiei, dar ne e frică să o folosim! Use it!".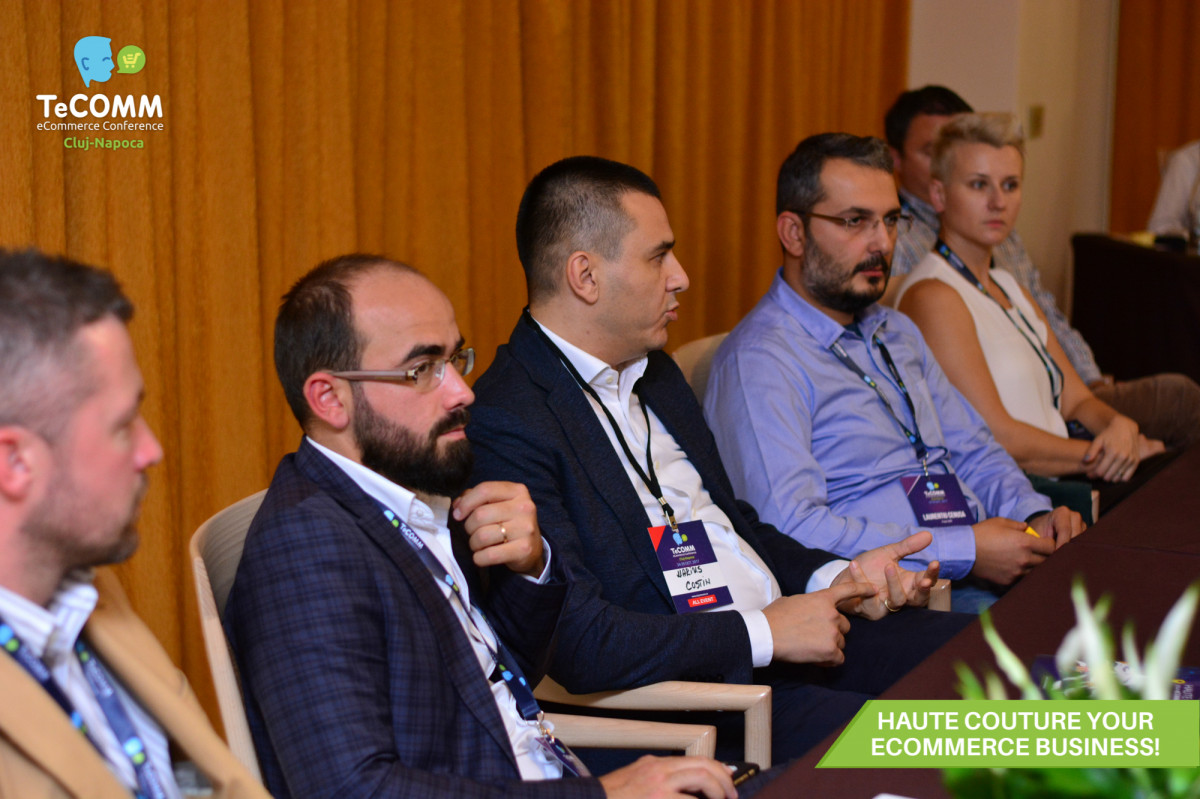 Puterea tehnologiei și impactul generației iBrain
Tematicile din cea de a doua zi au fost împărțite în prezentări și discuții libere purtate de către marii piloni ai comerțului online precum eBay, PHILIPS, GfK,  eMAG Marketplace, Zoot.ro sau Fashiondays.
Reprezentantul eBay, Samuel Laurinkari – Head of EU Affairs a evidențiat în prezentarea Modele comerciale în sec 21 – oportunitățile pe care le au business-urile mici importanța automatizării, rapiditatea cu care se dezvoltă inteligența artificială și eficiența platformelor de marketplace pentru magazinele mici.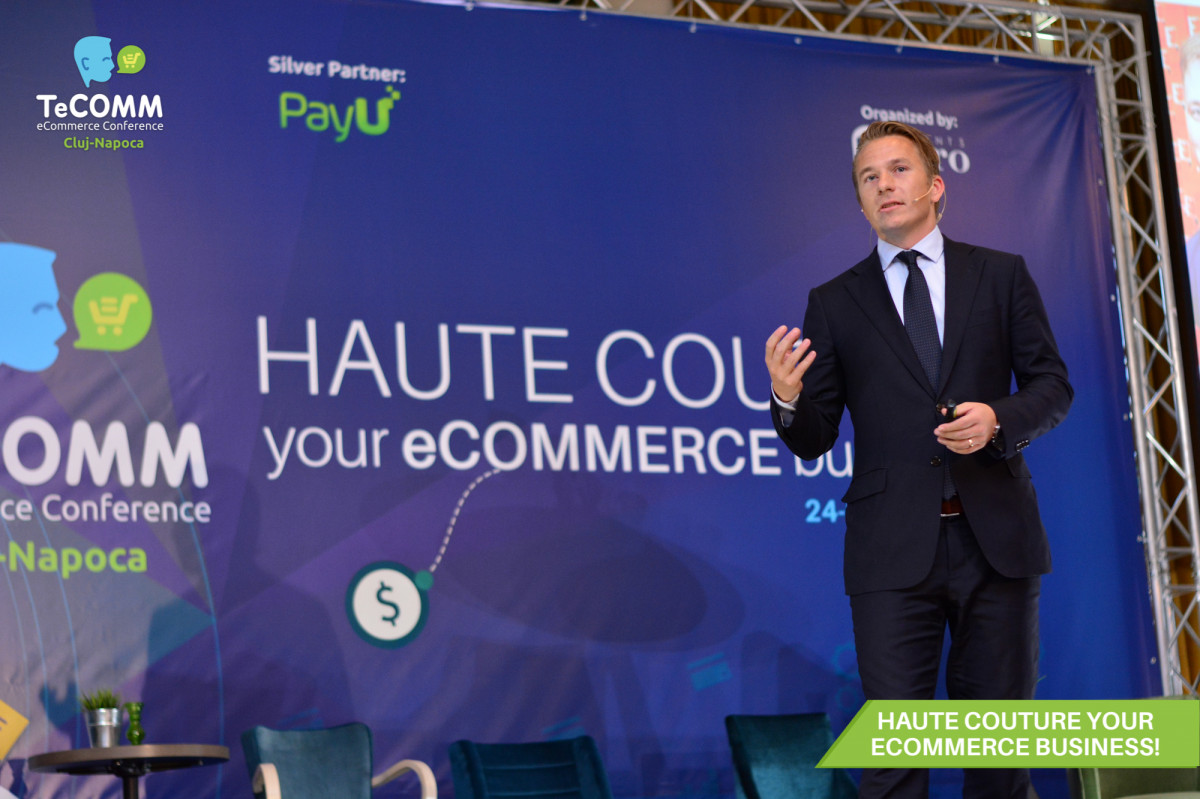 Marco Wolters – Global Industry Lead Fashion, Home and Lifestyle @ Gfk a venit cu o perspectivă nouă asupra generației Z – iBrain și modul în care aceștia schimbă viitorul comerțului. Prin intermediul unei simple statististici, Marco declară că retailul clasic pierde tot mai mult teren, argumentul fiind unul unul simplu: traficul din mallurile din SUA a scăzut cu 50%, spațiile goale din UK ating 14%, iar în Belgia din 80 de mii de magazine fizice se estimează că 30 de mii se vor inchide în următorii 5 ani. Comerțul este deja în continuă schimbare, însă adevărata revoluție va începe atunci când generația iBrain va începe să achiziționeze, doar atunci se vor observa efectele distrugătoare ale smartphonurilor.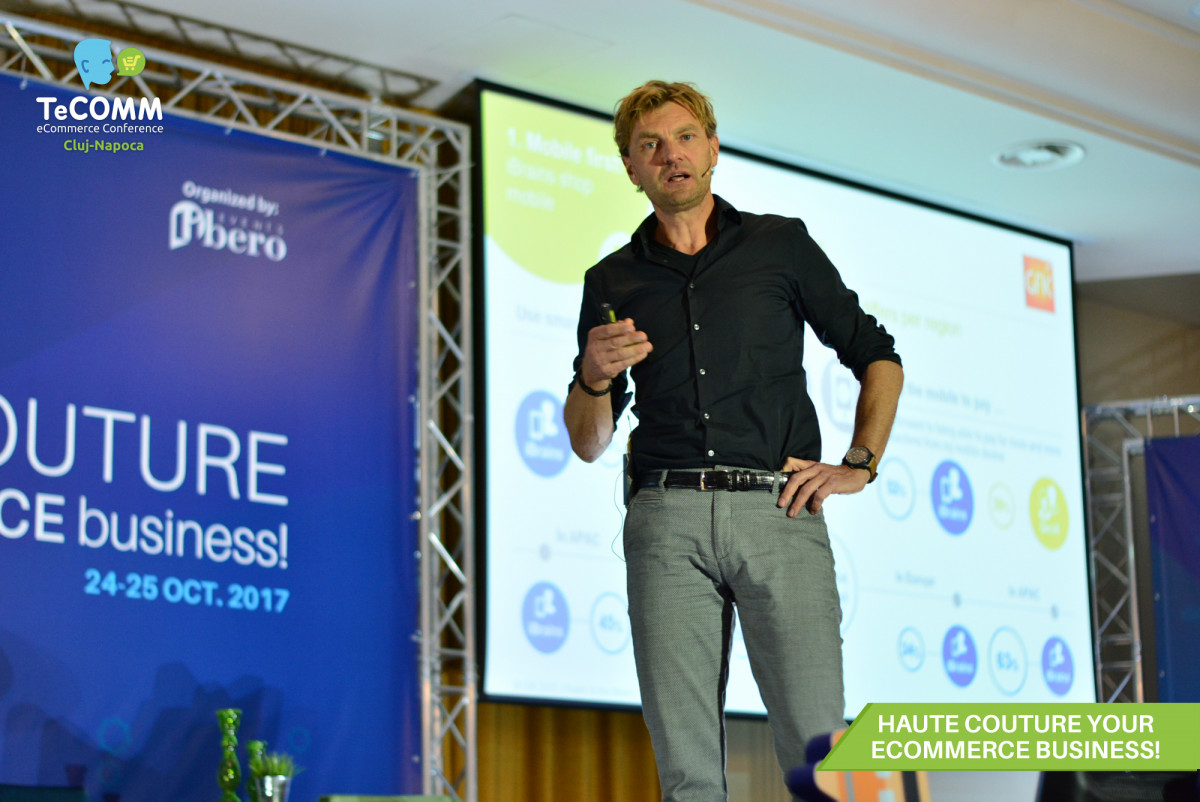 Importanța automatizării și dezvoltarea inteligenței artificiale a fost cel mai dezbătut subiect din cadrul Evenimentului Premium de Comerț Electronic TeCOMM, Minnter Dial President @ Myndset Company argumentează importanța adaptării la noile tehnologii, mai important de atât utilizarea celor mai potrivite tehnologii pentru tipul de business.
Zona expozițională a fost o componentă esențială pentru toți cei care activează în comerțul electronic: comercianții și furnizorii de servicii au beneficiat în aceste două zile de trafic intens, companii precum Exponea, DHL, GoOnline, BT Mic, Euro GSM, Bittnet sau Roweb au reușit în acest timp să stabilească întâlniri de business cu participanții și partenerii TeCOMM.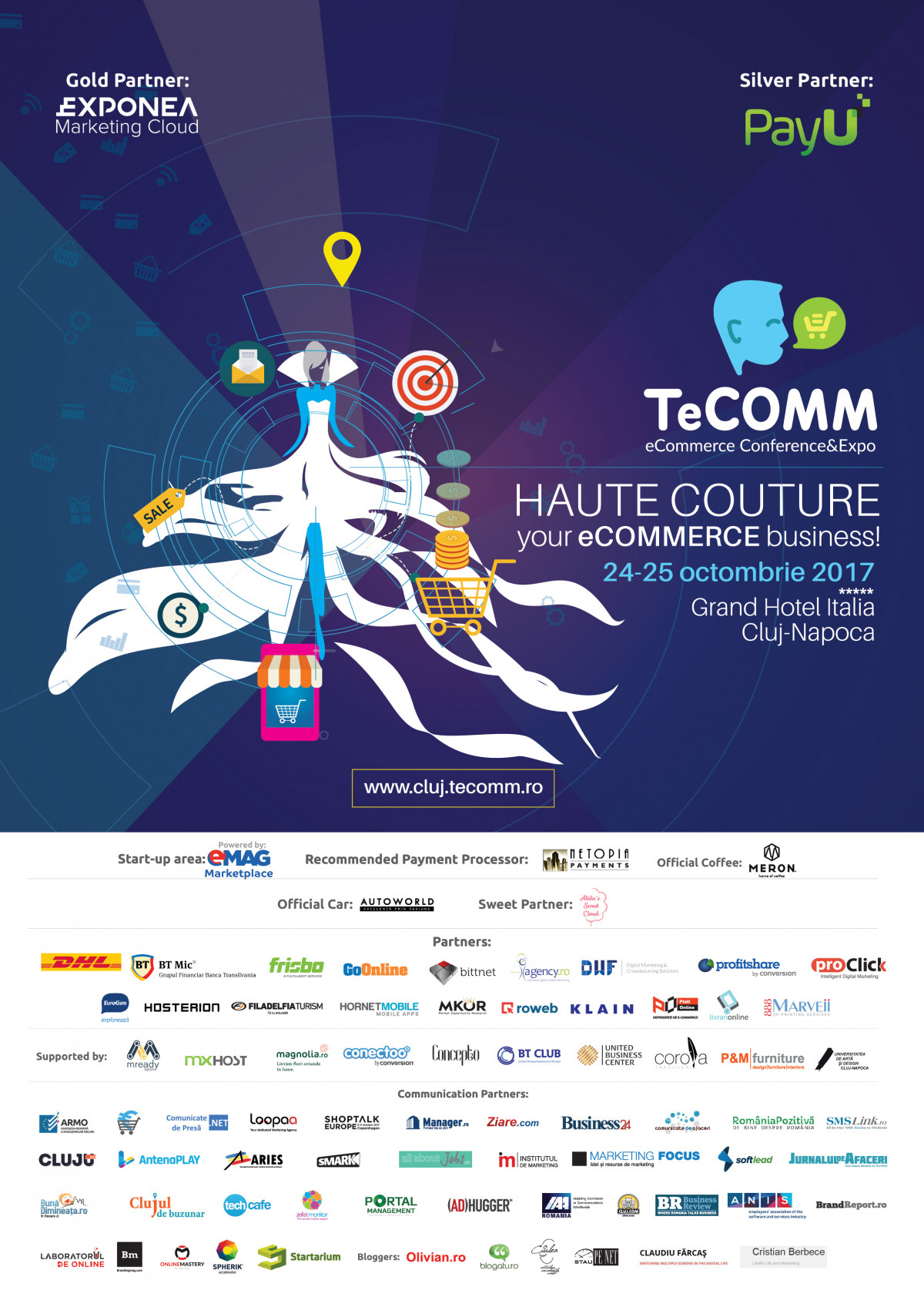 Companiile care au înțeles aportul pe care conferința de eCommerce îl are în dezvoltarea mediului de afaceri online și care susțin acest eveniment sunt:
Gold Partner: Exponea
Silver Partner: PayU
Start-up Area Powered by: eMAG Marketplace
Parteneri: DHL, Btmic.ro, Bittnet Systems, Frisbo, GoOnline, iAgency, DWF, C-Solution, Profitshare, Proclick, Marveii, EuroGSM, Hosterion, Filadelfia Turism, Hornet Mobile, MKOR, Roweb, Klain, Gripads
Supported by: MxHost, Mready, Florăriile Magnolia, Conectoo, Concepto, BT Club, UBC, Corola Traduceri, PM Furniture, Ioana Mălai, UAD, Ciao Bella, Vector Watch
Expozanți: Customsoft, Hostvision, The Factory Network, Baboon, Logiq Design, Sannet, Xcurier, UBBEE, Alida's Sweet Cloud, ARMO
Recommended Payment Processor: Netopia mobilPay
Official Car: Autoworld
Official Coffee: Meron