Din 25 mai 2018, afacerile mici și mijlocii din Europa vor suferi o schimbare majoră odată cu intrarea în vigoare a Regulamentului General privind Protecția Datelor Personale (GDPR), potrivit specialiștilor din domeniu. Deși acesta intră în vigoare la doi ani după publicarea textului său, statul oferă șansa firmelor să intre în legalitate privind acest demers, înainte ca acesta să fie implementat.
GDPR trebuie implementat de oricare companie?
Majoritatea companiilor, fie că activitatea lor se desfășoară în offline sau online operează cu date personale. Termenul de date personale este unul foarte complex din care fac parte un număr mare de informații și acoperă atât datele propriilor angajați, cât și pe cele ale clienților. Potrivit privacyone.ro, GDPR aduce un nou set de obligații precum Reguli noi pentru consimțământ sau Portabilitatea datelor personale.
În doar o săptămână, pe 24 octombrie în cadrul secțiunii Antreprenor pe WWW, Mihai Buciuman, Managing Associate la Maravela|Asociații, desemnată Firma de Avocatură a Anului în România de către The Lawyer European Awards 2017 vine la evenimentul Premium de Comerț Electronic TeCOMM. Mihai deține peste 8 ani de experiență în avocatura de business și are cunoștințe economice solide, acest lucru oferindu-i un mare avantaj în domeniul în care activează.
Ultimele înscrieri TeCOMM: 2 zile dedicate tematicilor cu conținut premium
Evenimentul Premium de Comerț Electronic TeCOMM a pregătit la Grand Hotel Italia***** pe 24 și 25 octombrie două zile cu conținut premium și variat. În prima zi, dedicată workshopurilor din cadrul secțiunilor The Catwalk Stage, Markday, SEO Masterclas, Start Up Area Powered by eMAG Marketplace și Antreprenor pe WWW, se regăsesc marile companii naționale și internaționale din industria eCommerce-ului precum Netcomm Suisse (Carlo Terreni, General Director), Exponea (Jakub Minks, Regional Director Central & Eastern Europe), DWF (Mihai Vînătoru, Managing Partner & Head of SEO), Fashion Days (Robert Berza, General Manager), Kurtmann (Samuel Kurtmann, Fondator), Zoot.ro (Bogdan Zavera, Marketing Manager), eMAG Marketplace (George Iordache, Sales Team Leader), Blugento (Sergiu Băbășan, Cofondator) sau Btmic.ro (Cristina Sindile, Director General).
Cea de a doua zi are pregătite discuții libere și prezentări pe tematici de interes precum: soluții concrete la problemele magazinelor online, cum poți salva timp și bani pe aspectele logistice, oportunitățile pe care le au business-urile mici, soluții și provocări pentru marketplace. Tematicile de actualitate vor fi purtate de reprezentanții unor companii premium precum eBay, Philips, GfK, Altex, Netopia și Conversion Marketing, Frisbo, eMAG Marketplace, The Myndset Company, Littledata, SemRUSH, Inspirity Consulting, Bittnet Systems, C-Solution sau DHL.
Sorin Mihai Nistor, Directorul Comercial în cadrul DHL are o bogată experiență în managementul vânzărilor, el alăturându-se echipei DHL Express acum 17 de ani în Kuweit, avand rolul de Area Sales Manager. De-a lungul timpului, a ocupat poziții de Country Manager în Oman, în perioada 2009-2011, Account Manager Regional, cu sediul în Bahrain, între 2011-2015. În toate aceste roluri, Sorin a demonstrat o capacitate excelentă de a gestiona și de a dezvolta relațiile cu clienții DHL, de multe ori în medii extrem de solicitante. În cadrul TeCOMM, va oferi informații legate de cum poți să îți dezvolți afacerea în online în afara granițelor.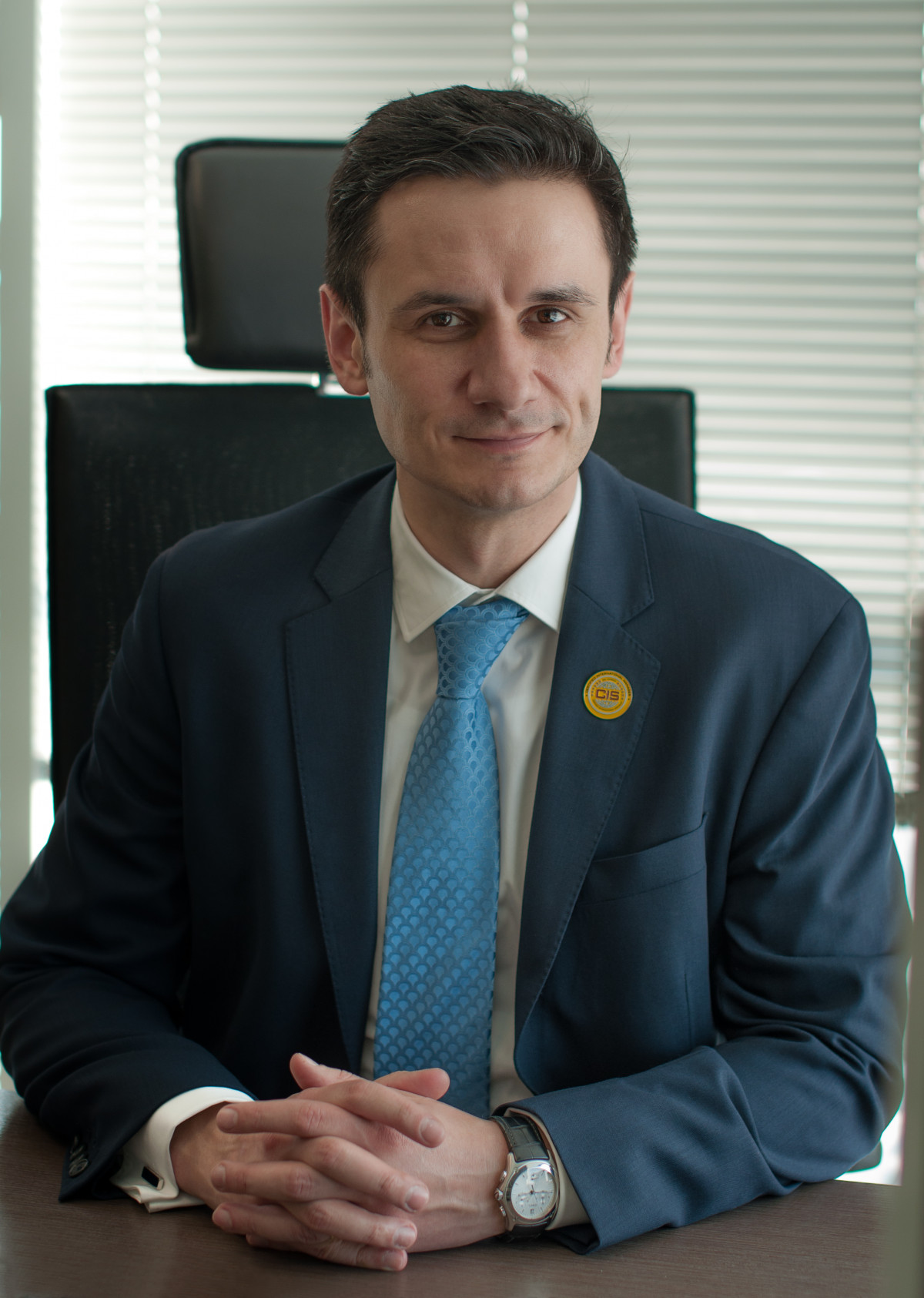 Pe lângă prezentări, dezbateri, workshopuri sau sesiuni de masterclass, TeCOMM oferă participanților oportunități de business în zona expozițională a evenimentului. Cluj-Napoca devine între 24 și 25 octombrie 2017 capitala eCommerceului, găzduind pentru cea de a 7-a ediție la Cluj, TeCOMM – Cel mai mare eveniment de comerț electronic din Europa de Est. Ultimele înscrieri continuă pe site-ul oficial.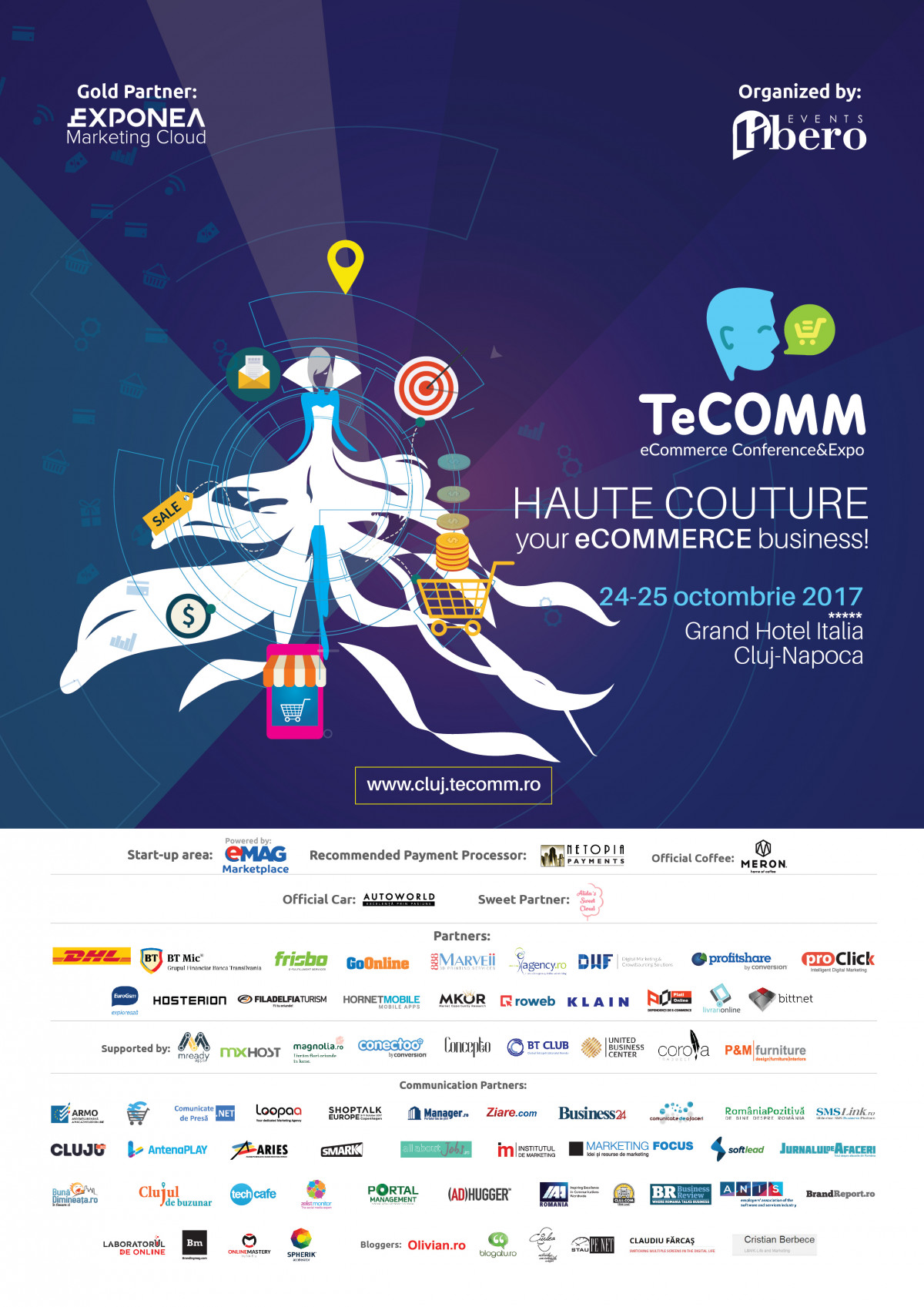 Companiile care au înțeles aportul pe care conferința de eCommerce îl are în dezvoltarea mediului de afaceri online și care susțin acest eveniment sunt:
Gold Partner: Exponea
Start-up Area Powered by: eMAG Marketplace
Parteneri: DHL, Btmic.ro, GoOnline, iAgency, DWF, Profitshare, Proclick, Marveii, Marveii, EuroGSM, Hosterion, Filadelfia Turism, Hornet Mobile, MKOR, Frisbo, Roweb, Klain, Livrari Online, Plati Online, Bittnet Systems
Supported by: MxHost, Mready, Florăriile Magnolia, Conectoo, Concepto, BT Club, UBC, Corola Traduceri, P&M Furniture, UAD
Sweet Partner: Alida's Sweet Cloud
Recommended Payment Processor: Netopia mobilPay
Official Car: Autoworld
Official Coffee: Meron