"Voiajul culinar" din Casa di Peroni continuă în centrul Bucureștiului, pe Calea Victoriei 17 - Linea/ Closer to the Moon, până pe 12 noiembrie. Meniul pregătit de Chef Marco Magri, inspirat de stilul Peroni Nastro Azzurro, vă va ghida simţurile pe harta culinară a Italiei, explorând ultima zonă a călătoriei - Nord, cunoscută pentru Alpii Italieni, Cinque Terre și Lacul Como sau Milano - una dintre marile capitale ale modei.
Peroni Nastro Azzurro aduce stilul, dar și simplitatea, pasiunea pentru cele mai mici detalii şi spontaneitatea bucătăriei italiene în meniul dedicat zonei de Nord, ce are în prim plan trei preparate inspirate de ingredientele și obiceiurile specifice regiunii: raviolo cu dovleac, cotolette milanese și panna cotta, desertul tradițional italian.
Meniul dedicat regiunii de Nord a Italiei este acompaniat de Peroni Ambra, o băutură aperitiv delicioasă care combină prospețimea și gustul răcoritor al Peroni Nastro Azzurro cu Chinotto - un citric rar, autentic italian, cultivat și recoltat în regiunea Liguria din Nord-Vestul Italiei. Peroni Ambra este disponibilă exclusiv la Casa di Peroni. În plus, lista de băuturi este completată de o selecție de cocktail-uri cu un amestec unic de ingrediente ce explorează o plajă variată de gusturi, de la dulce-amărui la fructat-aromatic și sec. Dezvoltate împreună cu Federico Riezzo, mixologist şi Brand Ambasador Peroni, Peroni Nastro Azzurro este ingredientul rafinat și surprizător care completează gustul fiecărui cocktail.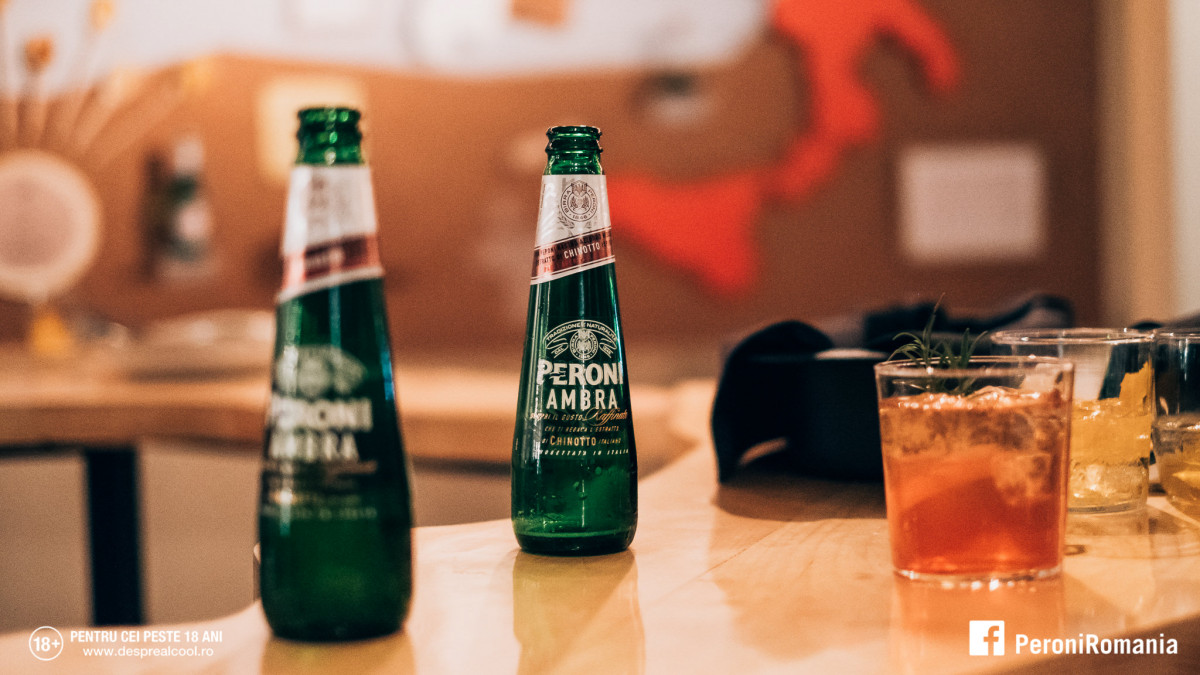 Mai mult, pentru a completa cele mai autentice petreceri, pasionații de Italia pot gusta în continuare și Peroni Piccola, ingredientul cheie al serilor petrecute la Casa di Peroni.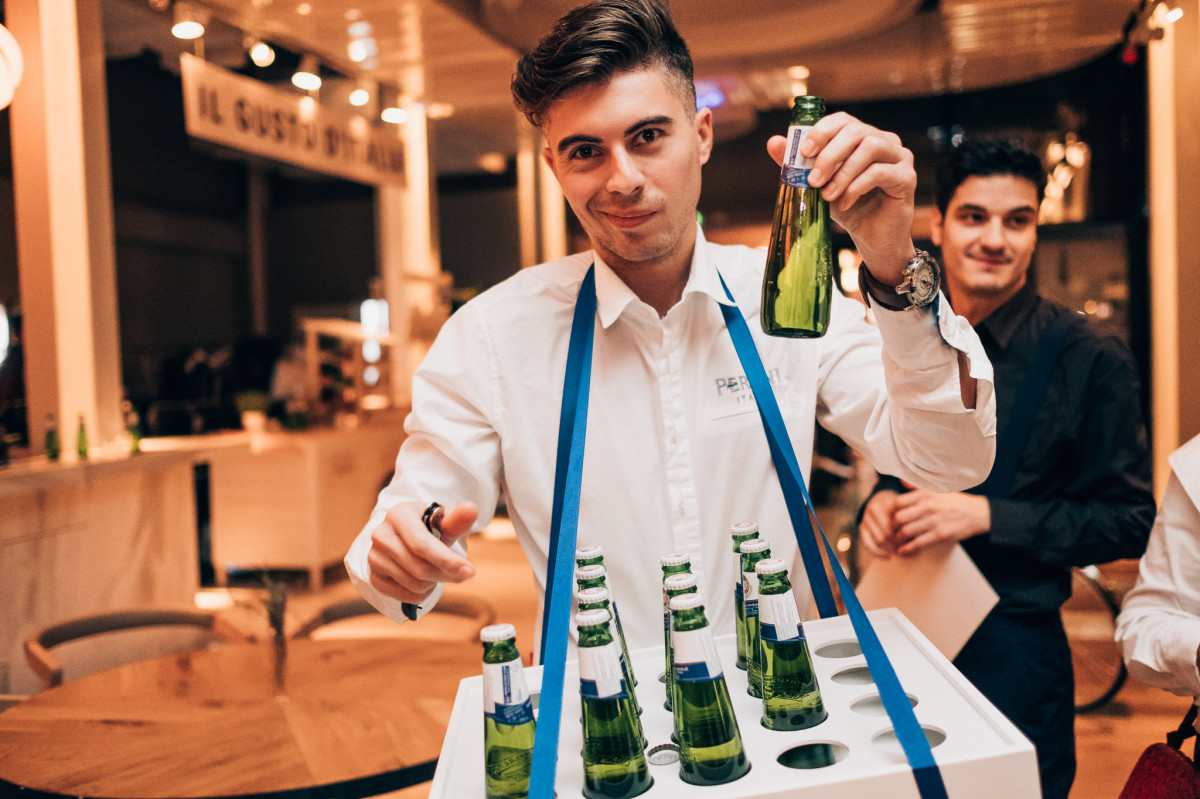 "Cea de-a treia ediție Casa di Peroni este una dedicată incursiunii culinare în Italia cea surprinzătoare, efervescentă și autentică. Ne dorim să oferim experienţe inspirate de acel dolce far niente specific italienilor, preparate alese cu deosebită atenție și un decor elegant, toate completate de o Peroni Ambra, băutura aperitiv ideală pentru începutul serii și rafinamentul stilului italian", a declarat Cristina Gherman, Global Brands Director Ursus Breweries.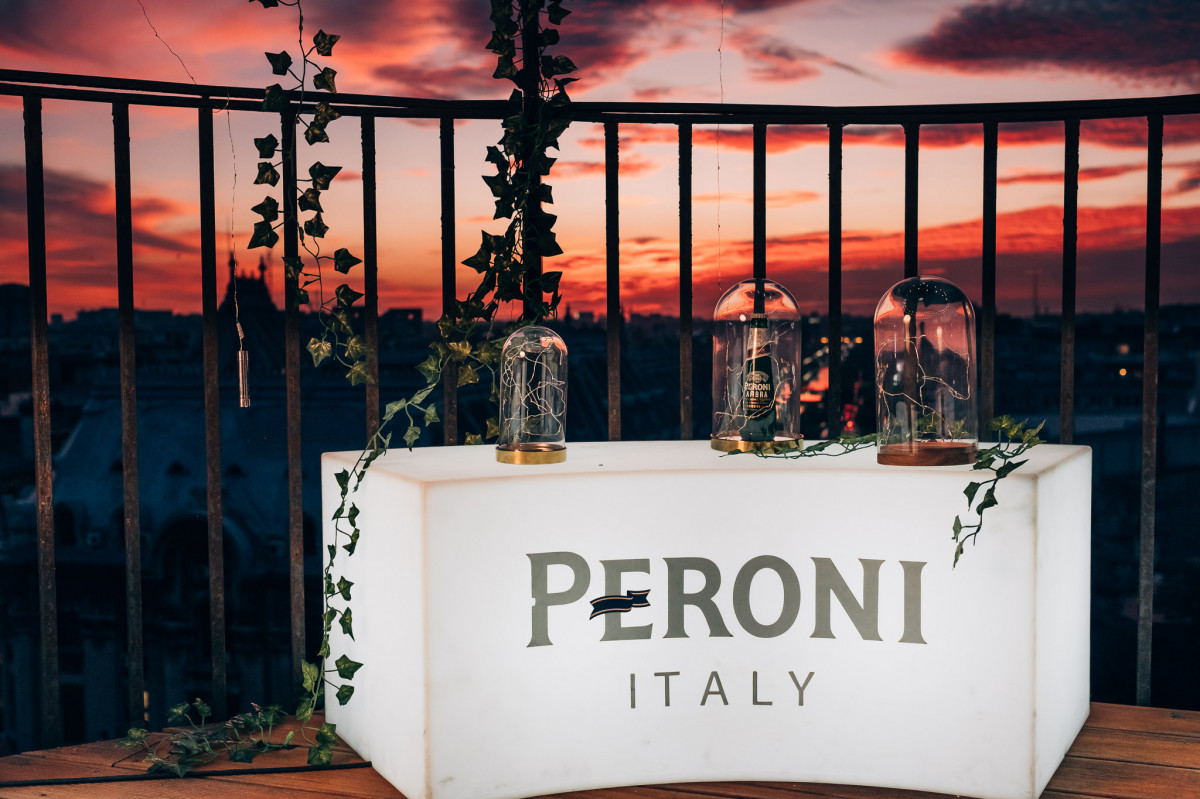 În ultima săptămână, Casa di Peroni va găzdui o serie de evenimente, printre care proiecții de film italian pe 12 noiembrie și posibilitatea de a vizita Italia cu ajutorul realității virtuale, astfel încât să te poţi bucura în centrul Bucureştiului de cele trei ingrediente ale stilului italian: design, cucina şi cinematografie.