World Class România se dedică încurajării activităţii fizice în rândul românilor, iar cu fiecare acord semnat îşi duce misiunea mai departe. Astăzi, liderul în sănătate şi fitness din România, World Class, anunţă parteneriatul strategic şi de lungă durată cu Under Armour – unul dintre cei mai importanţi producători de echipamente sportive la nivel mondial.
Unindu-şi forţele, Under Armour şi World Class vor oferi numeroase beneficii membrilor, încurajând în acelaşi timp din ce în ce mai mulţi români să adopte o rutină sănătoasă. De asemenea, World Class împreună cu Under Armour vor asigura membrilor diverse facilităţi prin care îşi pot îmbunătăţi stilul de viaţă, devenind, astfel, mai activi.
 

"Ne-am dorit mai mult decât un partener cu care să colaborăm, iar singurul mod în care puteam să obţinem acest lucru era să lucrăm cu cineva care crede în aceeaşi filosofie. Suntem onoraţi să anunţăm acest parteneriat strategic şi de lungă durată cu Under Armour, un brand puternic şi recunoscut la nivel internaţional. Acesta este un pas important în continuarea demersului nostru de a influenţa oamenii să devină iubitori ai sportului, promovând sănătatea şi un stil de viaţă activ.

Cei mai buni îşi unesc forţele, iar Under Armour împărtăşeşte aceeaşi afinitate pentru excelenţă, un entuziasm de neoprit, dar şi o dorinţă de a da mai departe un mesaj relevant despre forţă, energie şi rezistenţă. Prin pasiune şi un proces continuu de inovaţie, sunt convins că această asociere ne va ajuta să ne atingem cu succes obiectivul: să inspirăm din ce în ce mai mulţi oameni să includă sportul în rutina lor zilnică. ", a declarat Kent Orrgren, CEO World Class România.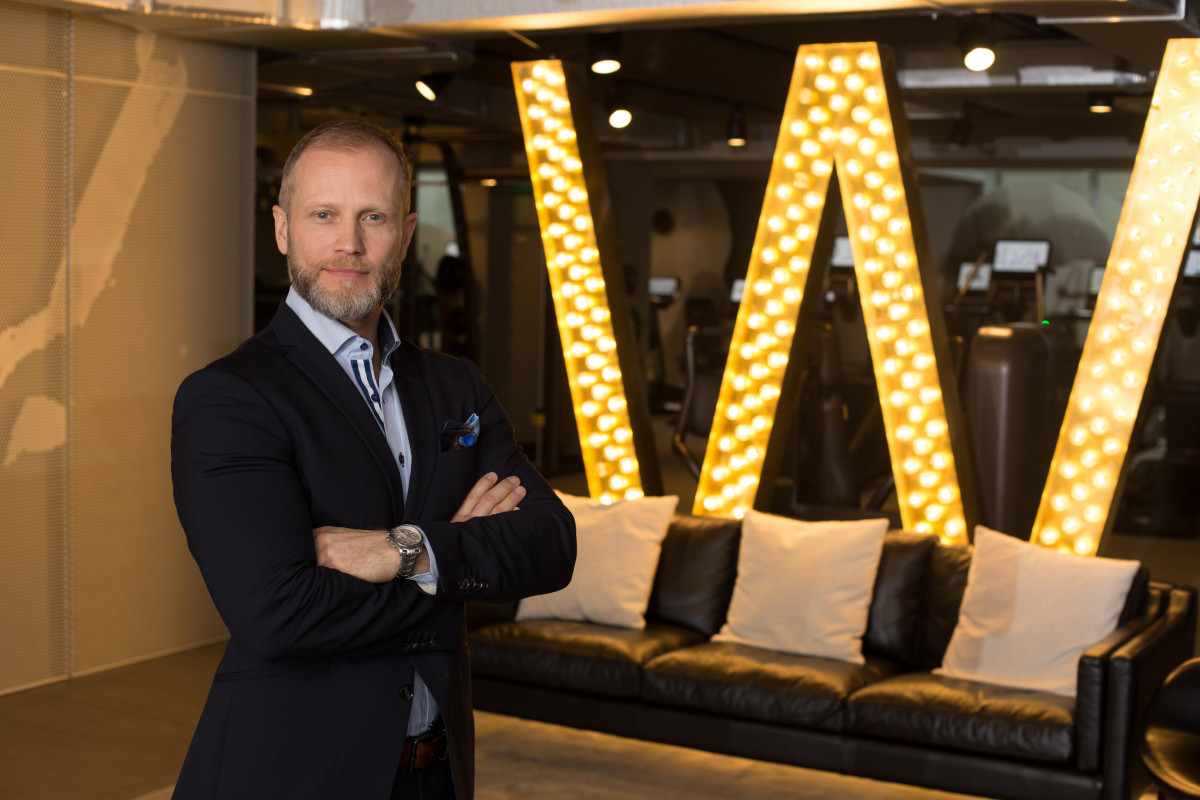 Potrivit unui studiu recent referitor la percepţia despre echipamentul sportiv, realizat de Graduate Institute of Sports Science, National College of Physical Education and Sports, relaţia dintre alegerea echipamentului potrivit şi mersul la sală este de fapt o consecinţă psihologică. Rezultatele confirmă faptul că dacă oamenii deţin echipamentul corect şi se simt bine în acesta, şansele sunt mai mari ca ei să aibă o încredere de sine sporită şi să execute exerciţiile cu mai mult entuziasm, acordând timpul necesar antrenamentului.
Pe de altă parte, când vine vorba despre alegerea echipamentului sportiv, cei mai mulţi dintre clienţi pun pe primul loc brandul şi stilul ţinutei, mizând mai puţin pe funcţionalitate, un atribut mult mai important. 93% dintre atleţi şi sportivi, femei şi bărbaţi deopotrivă, se simt confortabil cu un echipament achiziţionat din magazin. Cu toate acestea, au sugerat în cadrul studiului, numeroşi factori de îmbunătăţire, precum proprietăţile funcţionale, croiala sau materialele.
După prima deschidere în Băneasa Shopping City, magazinul Under Armour din Afi Cotroceni devine cea de-a doua unitate a brandului în România. Under Armour comercializează  îmbrăcăminte, încălţăminte şi echipament sportiv pentru bărbaţi, femei şi tineri, şi va deveni cu siguranţă o destinaţie favorită atât pentru atleţi, cât şi pentru cei care practică sportul în mod activ.